December 7, 2022 – Tilt Five, Inc., an augmented reality (AR) entertainment company, has announced the launch of 'The Lab,' a platform that lets developers showcase their Tilt Five projects and experiments.
According to the company, The Lab features games and experiences created by the community, for the community. Tilt Five stated that it has watched its community build and share Tilt Five creations across social media, Youtube, Discord and developer meetups. The Lab has therefore been created by the company in order to help those who want to experiment, develop and build experiences for the AR tabletop gaming platform.
In a similar way that the Meta's App Lab enables developers and creators to distribute apps directly to consumers, Tilt Five's Lab allows developers, both experienced and new to the industry, to share their work whilst enabling other Tilt Five users to experience and test drive projects.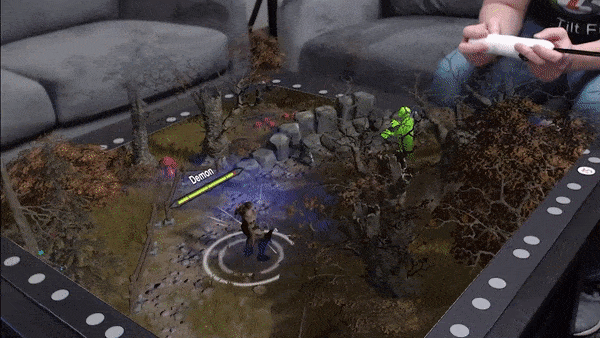 Currently, the company offers developers a selection of tutorials to help them begin their Tilt Five development journey, including for Unity and Unreal Engine. The company also has an active Discord community, where members and the Tilt Five team are able to answer questions.
Developers that have created games or experiences for the Tilt Five gaming platform and who are interested in showcasing their work are now able to submit their projects for review to The Lab.
For more information on Tilt Five and its tabletop augmented reality gaming solutions, please visit the company's website.
Image credit: Tilt Five
Sam is the Founder and Managing Editor of Auganix. With a background in research and report writing, he has been covering XR industry news for the past seven years.