February 1, 2022 – Arvizio, a provider of augmented and mixed reality (AR/MR) solutions for the enterprise, has today announced the release and availability of AR Instructor, a scalable SaaS solution powered by Microsoft Azure that leverages AR to guide workers through complex operational, maintenance, repair and training activities using the Microsoft HoloLens 2 HMD.
According to Arvizio, AR Instructor provides interactive step-by-step work instruction incorporating AR content that includes pictures, videos, documentation, and 3D models. The software solution is comprised of the following key elements:
AR Instructor Authoring App:

a Windows-based application used to create guided work instructions. The Authoring application offers users tools to create a set of step-by-step digital procedures and insert associated documentation, videos, images, annotations, and 3D models;.

AR Instructor App:

an application for HoloLens 2 that allows on site technicians to view AR content and overlay instructions created using the authoring app, in order to perform repair, maintenance, installation, and other operational activities. AR users can also conduct live video calls with a remote expert for additional guidance or performance audit;

Arvizio Remote Expert:

Web-based tools used by remote experts to assist field workers. The Remote Expert capability enables live see-what-I-see video calls that include AR annotations, shared images and screenshots for visual interaction with on-site workers to offer additional guidance and/or audit the performance of operational tasks.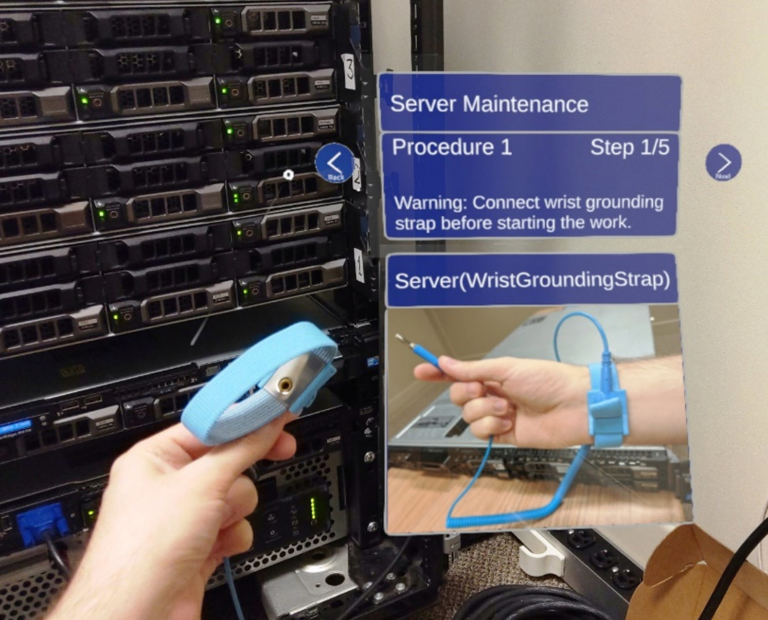 "AR Instructor is an efficient solution for organizations to utilize augmented reality in their operational and field maintenance activities. Using HoloLens 2, clear instructions, 3D content, media and remote expert support are in the worker's field of view, enabling hands-free operation and significantly increased productivity", said Jonathan Reeves, CEO of Arvizio. "In addition, senior employees are often not located where operations are performed. With AR Instructor's remote expert capabilities, these experts can see exactly what engineers and field technicians see and can collaborate with them, reducing the time to resolution without costly travel."
Integrated AR content solutions such as Arvizio's AR Instructor platform have shown to help increase productivity, reduce operational costs, optimize company resources, improve competency and safety, and reduce training costs across a variety of industries including manufacturing, data centers, telecoms, aerospace, and energy.
The AR Instructor app for HoloLens 2 is available in the Microsoft Store as part of the company's AR Instructor solution. Arvizio also stated that support for its AR Instructor App on other AR devices (mobile, lightweight glasses) is planned for Q2 this year.
Arvizio's other solutions include its Immerse 3D solution, which provides a platform for 3D model visualization, multi-user meetings and reviews with 3D BIM/CAD models, photogrammetry models and LiDAR point clouds across locations. For additional information about AR Instructor and Immerse 3D, please visit the company's website.
Image credit: Arvizio
Sam is the Founder and Managing Editor of Auganix. With a background in research and report writing, he has been covering XR industry news for the past seven years.