In Augmented Reality, Virtual Reality and Mixed Reality News
September 16, 2021 – Augmented World Expo (AWE), the leading series of worldwide events focused exclusively on the business of augmented reality (AR), virtual reality (VR) and extended reality (XR), has now announced the current list of sponsors, speakers and exhibitors participating in this year's AWE 2021 event.
With a 2021 tagline of "Where XR Business Thrives", the return of AWE as a face-to-face physical event has been enthusiastically welcomed by the industry as a step towards returning to semi-normalcy in the throes of the ongoing COVID-19 pandemic.
36 companies in the XR field have made the decision to sponsor AWE 2021 in a range of different tiers, and include: Facebook, HP, Microsoft, Niantic, Qualcomm, Unity Technologies, Adobe, Epic Games, IEEE (the Institute of Electrical and Electronics Engineers), Lenovo, MetaMaterial and Philips and many others. A full list of sponsors for the 2021 event can be found here.
As is usually the case with AWE, sponsors and exhibitors are expected to make some of the year's most compelling and important XR-related announcements at the event, with a wide range of hands-on demos available to the expected 3,000+ attendees across 100,000 sq. ft. of exhibit space at the Santa Clara Convention Center.
As far as speakers go, AWE recently confirmed that the Keynote Speaker for 2021 is John Hanke, CEO at Niantic – a software company spun out of Google and the creator of the popular AR game, Pokémon Go.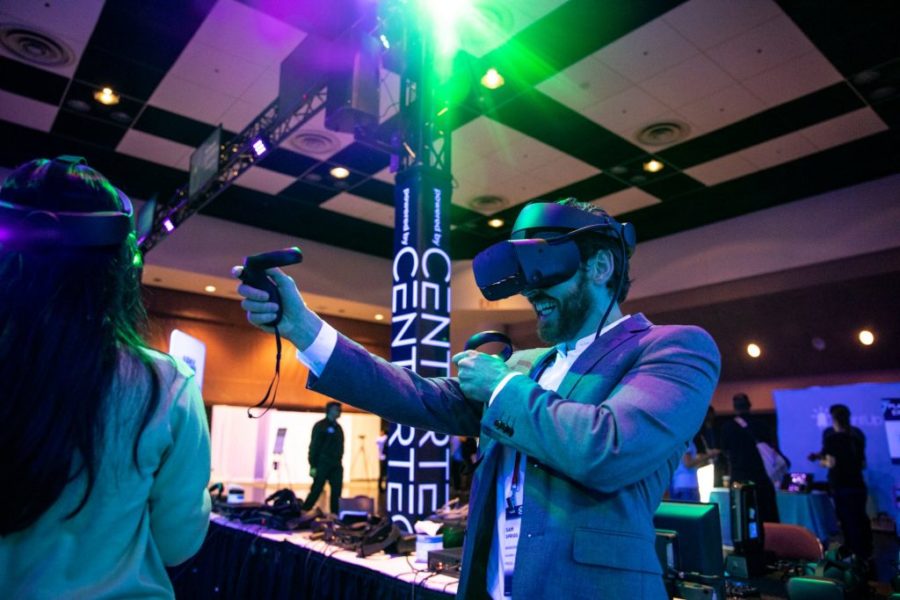 Other presenters for the event include senior executives from Lionsgate Entertainment, Nike and Roblox, joining a roster of more than 300 speakers (nearly 50% female) and 200 exhibitors for this year's face-to-face event.
"As we rapidly approach November's event, we are very excited indeed to announce our outstanding lineup of speakers, panels and sponsors for 2021," said AWE co-founder Ori Inbar. "Adding household names like Facebook, HP, Microsoft and Niantic as sponsors obviously provides our attendees with amazing opportunities to try the very latest and greatest VR/AR hardware and software. However, we are equally excited by the plenitude of smaller startups who have chosen to exhibit with us this year as well!
AWE is also partnering with news outlets Digital Engineering and VentureBeat, where their respective journalists Kenneth Wong and Dean Takahashi will lead panels on CAD and gaming for attendees to watch.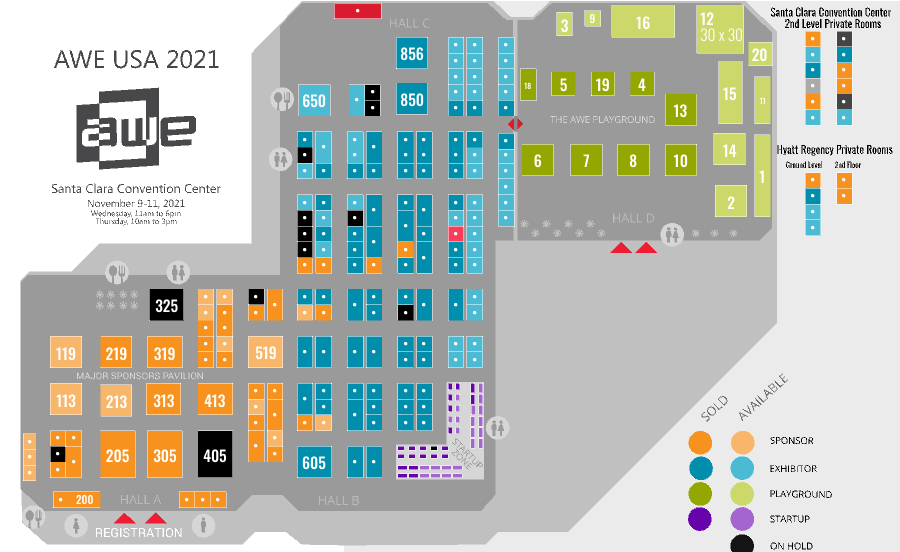 AWE offers a true XR ecosystem, event and marketplace that brings together a mix of CEOs, CTOs, designers, developers, creative agencies, futurists, analysts, investors and press, allowing them to meet, learn, partner and experience the cutting edge of the XR industry firsthand. This year's event will be no different, and as such, AWE 2021 will offer attendees:
Online webinars and local meetups in 20+ cities around the world;

Educational classes and workshops with instructors from the XR community – for the XR community;

Free access a large collection of free videos of talks and webinars in augmented reality and virtual reality;

The long-standing XR industry awards competition – The Auggie Awards.
AWE noted that in order to ensure everyone's health and safety during the event, proof of COVID-19 vaccination and mask compliance are required for all physical attendees, speakers and exhibitors. Physical distancing and full cleaning protocols will be scrupulously observed by staff, exhibitors and attendees without exception in the interest of maintaining as safe an environment as possible for all participants.
This year's event takes place from November 9-11 at the Santa Clara Convention Center in Santa Clara, CA, US. For more information on Augmented World Expo 2021 and to get tickets, please visit the AWE website.
Image credit: AWE
Sam is the Founder and Managing Editor of Auganix. With a background in research and report writing, he has been covering XR industry news for the past seven years.