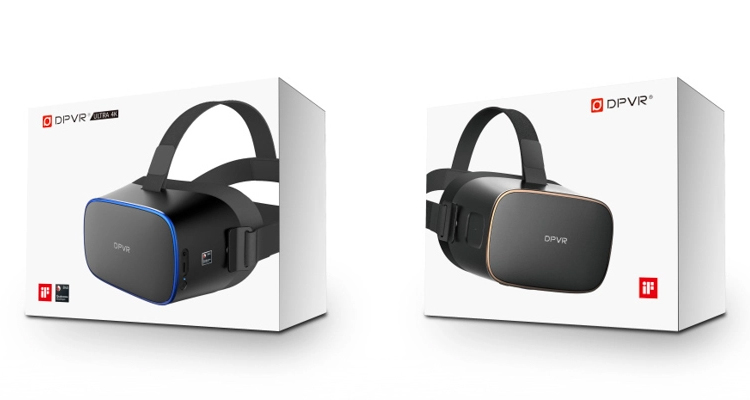 August 26, 2021 – DPVR, a Shanghai-based company that specialises in virtual reality (VR) device design and manufacturing, has announced that it has launched its new standalone VR headsets, the P1 Ultra 4K and P1 Pro Light, which DPVR states are both enterprise-focused devices.
The P1 Ultra 4K is an upgraded version of the P1 Pro 4K, and with the Qualcomm Snapdragon 845 processor, the overall performance of it is 2 times that of the previous P1 Pro 4K, according to the company. It features a 3840 x 2160 LCD screen with 100-degree field of view, and with a smart fan built in, DPVR also states that it has a significant reduction of power consumption. In addition, the headset features an improved ergonomic design with a new triangle head strap and a more comfortable facial mask.

Together with its new processing power, the DPVR P1 Ultra 4K VR headset features a modular design that can be customised to suit varying hardware and software requirements for business or enterprise applications. The model can be equipped with the following modules:
Hand tracking: With a built-in hand tracking module featuring a 78-degree field of view, interactions can become more natural, making it easier for new users to adopt VR;
Eye tracking: The device supports 90 Hz binocular eye tracking and features functions such as foveated rendering and gaze interaction, the latter of which can enable a wider set of applications, such as those required for training, remote collaboration and location-based entertainment.
Iris recognition: Useful for ID verification. For example, pairing iris registration and recognition can allow for a higher level of identity confirmation security when making a payment in a virtual store;
Heart rate sensor: A built-in heart rate sensor can be used to help monitor an individual's physical health and mental response to stressors whilst they are performing tasks or training in VR.
BCI (Brain-computer Interface): This module allows for the inclusion of sensors that can detect brain activity and health data, such as blood pressure. The BCI module can be incorporated into the headset and used to help healthcare sector customers monitor patient data for example.
DPVR states that it can also provide other levels of customisation for the P1 Ultra 4K, such as facial expression recognition, a direct power supply module, a different battery module, 6 DoF (six degrees of freedom) controllers, or even branded units.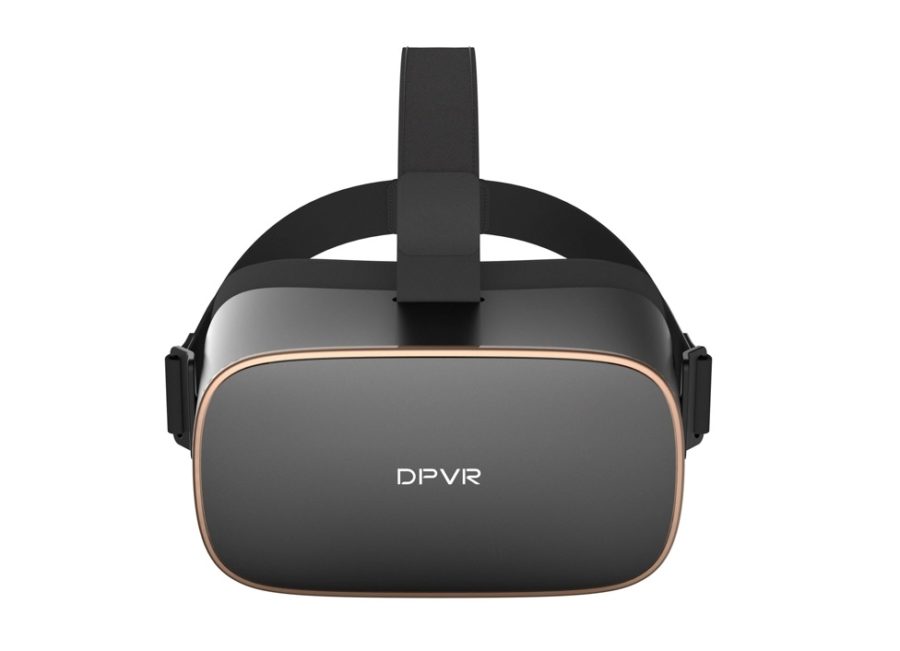 The P1 Pro Light, with Qualcomm's Snapdragon 821 processor, is a light version of DPVR's P1 Pro headset and it offers a more cost-effective choice for entry-level customers.
Chaoyang Chen, Founder and CEO of DPVR, commented: "With the release of these new products, we would like to empower our customers in fields such as education and medical care. Based on our advantage of customized services that integrate both software and hardware, we would like to help more businesses use VR in their workflow, and enable them to grow and succeed, while observing how this transformation has come about through innovative means."
The basic versions of P1 Ultra 4K and P1 Pro Light are priced at USD $599 and USD $399 respectively and will be available in September 2021.
For more information on DPVR and its virtual reality hardware and software solutions, please visit the company's website.
Image credit: DPVR
Sam is the Founder and Managing Editor of Auganix. With a background in research and report writing, he has been covering XR industry news for the past seven years.