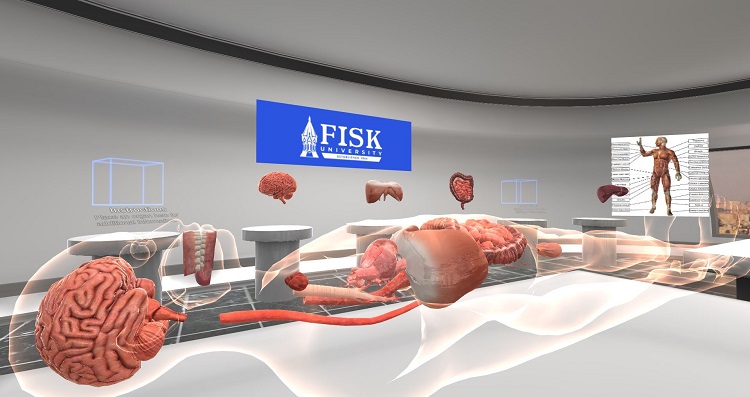 August 5, 2021 – VictoryXR, in collaboration with Fisk University, HTC VIVE and T-Mobile, has this week announced that the companies have teamed up to launch an interactive 5G-powered virtual reality (VR) human cadaver lab for Fisk University students in pre-med and biology-related majors.
This new model of learning will combine an in-person classroom experience with 5G-powered VR technology, enabling students to explore the complete skeletal structure, muscle structure and the eleven human organ systems while still engaging in-person with their classmates and instructors.
Inside the lab, students will be able to examine the internal organs of various human systems, and professors will even be able to remove organs from the body and pass them around for students to hold and open. The virtual lab will also allow students to enlarge the objects they are interacting with to a size large enough where they can step inside to better learn how it works. 
"With this cadaver lab, our pre-med students will no longer need to rely on other universities for advanced anatomy and biology classes," said Dr. Shirley Brown, Dean of Fisk University. "Virtual reality technology takes our university to a level equal to the most advanced schools in the country."
According to VictoryXR, in the past, Fisk University has not purchased cadavers due to the high cost and maintenance, but now that it has a virtual cadaver lab, the university has a solution for scientific learning that is far more affordable and easy to maintain. The company added that over time additional specialties can also be added to the software such as surgical procedures, comparative learning between human and animal as well as microbiology at the cellular level.
"The rise of virtual reality is redefining the classroom," said Steve Grubbs, CEO, VictoryXR. "Remote learning is broken and VR campuses enable professors and students to again come together to teach, learn and solve problems."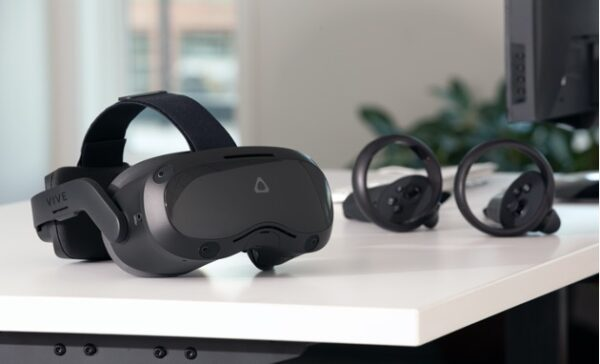 Students will use HTC VIVE Focus 3 headsets to work inside the virtual lab, which has been developed by VictoryXR using the Unity real-time 3D platform. The VR cadaver lab runs on T-Mobile's Ultra Capacity 5G network, which provides the low latency, high capacity and speed needed to run a bandwidth-intensive VR application for a classroom of students simultaneously. T-Mobile's 5G will also help to provide higher definition graphical detail, making it possible to better discern veins and arteries for example. Furthermore, the low latency of 5G keeps the experience concurrent for multiple users, making sure the whole class stays in sync.
"Advancements in our hardware and 5G networks enable us to power more immersive and engaging learning experiences for students in ways we never imagined," said Nigel Newby-House, Vice President, HTC Operator Solutions. "We're excited to collaborate with Fisk University to help pioneer this innovative new model for learning."
Finally, in addition to the virtual cadaver lab, the collaboration will also enable Fisk University to offer in-person VR history courses from VictoryXR. For more information on VictoryXR and its educational virtual reality offerings, please visit the company's website.
Image credit: Fisk University / HTC VIVE
Sam is the Founder and Managing Editor of Auganix. With a background in research and report writing, he has been covering XR industry news for the past seven years.