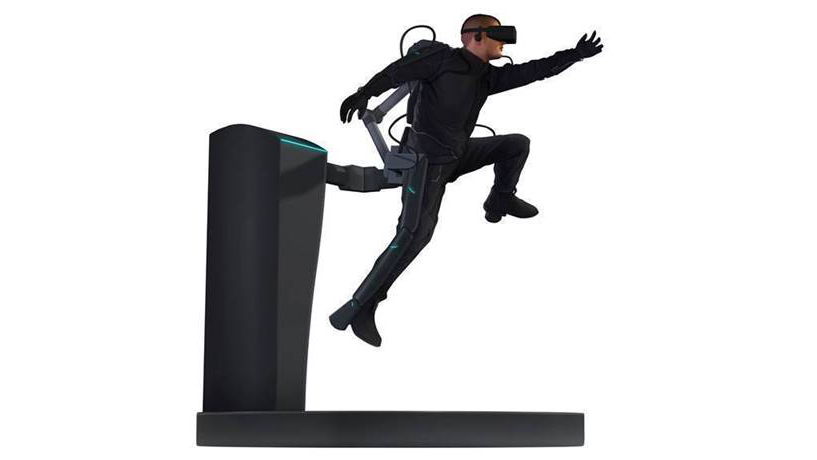 October 2, 2020 – HaptX, a provider of haptic solutions for virtual reality (VR), has this week announced that it has been awarded a USD $1.5 million grant from the National Science Foundation (NSF) to build a new full-body haptic and force feedback platform for users in virtual environments. The company won the grant as part of a research team that included Virginia Tech and the University of Florida.
Funded through the National Science Foundation's National Robotics Initiative, the four-year project, named 'ForceBot', will combine HaptX's microfluidic touch feedback technology with a robotic exoskeleton to simulate virtual objects with an "unprecedented" level of realism, according to the company. ForceBot users will be able to feel large-scale passive and active constraints on their movements that closely mimic real-world forces. The system will also enable users to feel the shape, weight, and texture of virtual objects, move naturally across varied virtual terrain, and intuitively manipulate objects from afar through a robotic avatar.
"ForceBot will advance knowledge at the convergence of virtual reality, robotic control, sensory feedback, ergonomics, and human factor fields," said Dr. Alexander Leonessa, Principal Investigator, Virginia Tech. "We're excited to create a system that increases immersion for VR users in applications requiring intensive body motions like sports and industrial skills training, gaming, emergency response, and many others."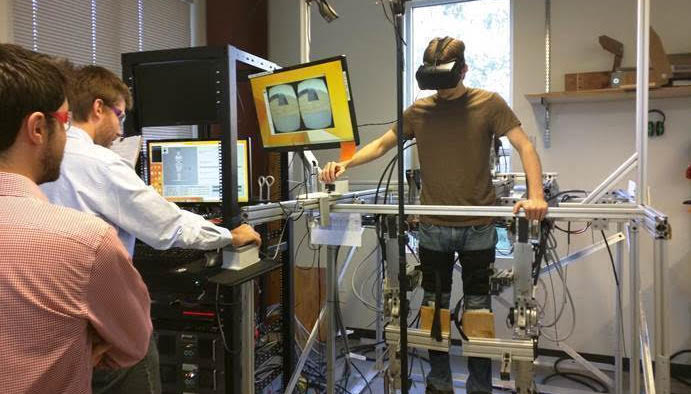 The ForceBot project will incorporate HaptX Gloves products and will build on the company's eight years of research and development by HaptX into its patented, microfluidic approach to simulating tactile and force feedback for VR and robotics
"Since the founding of HaptX, we have envisioned creating a system for realistic full-body haptics," said Jake Rubin, Founder and Chief Executive Officer of HaptX. "We're thrilled to collaborate with NSF and Virginia Tech to build a platform that simulates realistic full-body interactions and helps more fully realize our company's original vision."
The ForceBot platform aims to improve the accuracy of full-body human-computer interface design. By building on science's understanding of human-robot interactions, the team anticipates they can improve the safety and efficacy of robots, cobots, and exoskeletons. According to the NSF, the project reflects the organization's statutory mission and has been deemed worthy of support through evaluation using the Foundation's 'intellectual merit and broader impacts' review criteria.
For more information on HaptX and its haptic solutions for the VR industry, please visit the company's website.
Image credit: HaptX
Sam is the Founder and Managing Editor of Auganix. With a background in research and report writing, he has been covering XR industry news for the past seven years.