February 15, 2022 – XR Immersive Tech Inc., (Immersive Tech), a creator of immersive virtual reality (VR) experiences, has announced that its recently acquired company Synthesis VR has launched full support for all Android standalone/mobile head-mounted display (HMD) VR headsets and XR devices, including a digital rights management (DRM) solution for its network of over 300 global VR arcade operators and beyond.
According to Immersive Tech, this will allow VR arcade operators to expand their facilities and take advantage of the latest standalone HMDs, which will help pave the way for operators to launch next generation standalone hardware systems based on mobile processors. Additionally, the company stated that it will also enable content creators to distribute their content to a wider customer base. 
Synthesis VR's expanded offering provides a solution for both PC-based VR and any Android-based standalone HMD headsets, such as Meta Quest 2, Pico Neo, HTC VIVE Focus 3, and others. The Synthesis VR platform update also includes Wireless VR Streaming automation. As a result, VR arcade operators can now pair HMDs to any PC and wirelessly stream content directly from a central command dashboard. This includes support for Room-Scale and Free-Roam arena VR game streaming for the HTC Focus 3 HMD as of today, with more headsets to follow.
In addition, the company stated that the update will also include 'Synthesis AI Engine' technology that recognizes the context of various events and performs automation tasks on behalf of the operators and users.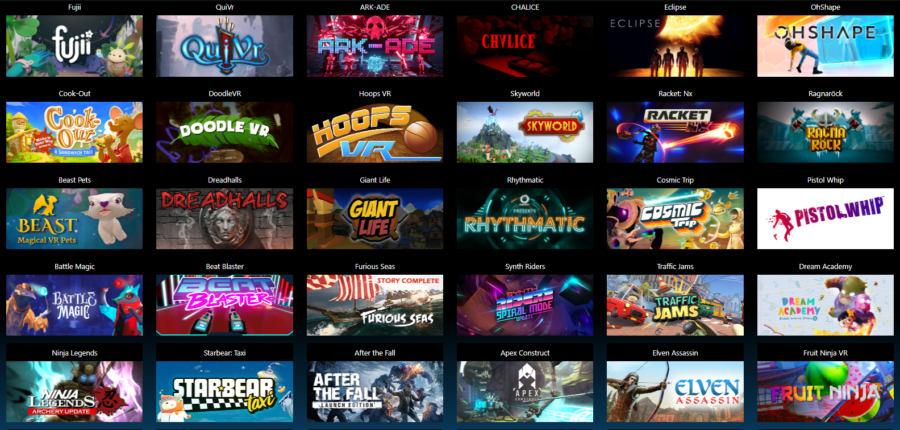 The launch of full support means that Synthesis VR now offers location-based VR (LBVR) operators support and licensed games for Android-based HMD's on a global scale, providing them with the the possibility to license both Room-Scale and Free-Roam content for any hardware platform. The company noted that this will help solve a significant issue that arcades and entertainment centers have, wherein they buy Android-based stand-alone HMDs for use in their LBVR games, but do not have the ability to manage VR sessions or offer legally licensed content.
Shabeer Sinnalebbe, Head of XR Networks and former CEO of Synthesis VR, said: "We are excited to start 2022 with a product of such importance and to support and drive the growing LBVR industry forward. We work with HMD manufacturers to set open standards and solutions to benefit all parties. This latest solution demonstrates our commitment to innovation and to be a leader in the VR industry as we strive to make our solutions available to all VR devices in the market."
For DRM, the Synthesis VR solution provides support for free-roam arena and room-scale gameplay using mobile HMD's, and fully matches the Synthesis VR Windows DRM solution and SDK. According to the company, this is an important development as it will provide benefits for operators allowing them to take advantage of the increased use of standalone HMDs in the location-based VR industry to either start or more easily scale-up their operations. It will also mean that content creators can now securely distribute and manage content on all windows and android headsets.
For more information on Immersive Tech and its location-based VR digital rights management solution through its Synthesis VR company, click here.
Image credit: Synthesis VR
Sam is the Founder and Managing Editor of Auganix. With a background in research and report writing, he has been covering XR industry news for the past seven years.