April 27, 2021 – Iristick has today announced the launch of its new Iristick.H1 smart glasses device. Designed for use in various professional contexts, the Iristick.H1 smart glasses are head-mounted and feature dual 16 megapixel central cameras, an optical zoom lens, and a 3-axis adjustable display to give instructions and additional information to the wearer.
Today's announcement marks the latest in the company's line of smart glasses products, along with its Iristick.G1 (formerly Iristick.Z1) and Iristick.G1 PRO. Iristick stated that the Iristick.H1 and Irisitck.G1 are complementary products however, each with their own unique features, applicable to slightly different use cases.
According to Iristick, theH1 device can be adapted to both right and left eye dominant wearers, can easily be clipped onto a headband or helmet, and easily combines with personal safety glasses, hard hats or other required PPE. The H1 smart glasses also come with an IP67 certificate for protection against dust, accidental contact, and water.
Iristick added that the Iristick.H1 will be the foundation for the ECOM Visor-EX 01 (pictured below) for use in intrinsically safe environments. ECOM Visor-EX 01 is a co-created product by Iristick and ECOM Instruments – a provider of intrinsically safe mobile devices. The collaboration brought together the knowledge of both companies, resulting in a product that can serve mobile workers in the hazard areas market.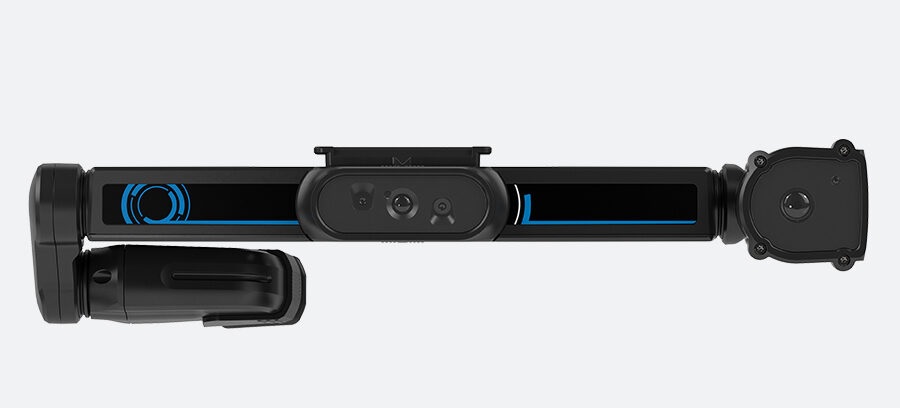 Iristick smart glasses are used for remote assistance, digital workflow guidance and pick-by-vision across a variety of industries, such as manufacturing, chemical industry, field service, logistics and healthcare. The company noted that in order to offer a wide range of compatible applications (for both the Iristick H.1 and Iristick.G1) and to meet the the needs of its customers, Iristick has teamed up with several software partners, including: Acty, Art4L, Code Corporation, Harvest Technology, Nuance, Proceedix, Remote Eye, Rods&Cones, SupportSquare, AMA XpertEye Inc, and XM Reality.
The Iristick.H1, Iristick.G1 and Iristick.G1PRO will be available from May 2021. For more information on Iristick and its smart glasses solutions, please visit the company's website.
Image credit: Iristick
Sam is the Founder and Managing Editor of Auganix. With a background in research and report writing, he has been covering XR industry news for the past seven years.