In Augmented Reality and Mixed Reality News
May 20, 2020 – Kognitiv Spark, a provider of augmented and mixed reality applications for industrial remote worker support, has today announced that it has partnered with Mack Defense Canada and Valcom Consulting Group to provide mixed reality remote support to field service representatives operating in Europe.
Mack Defense and Valcom are collaboratively using Kognitiv Spark's 'RemoteSpark' mixed reality remote support tool, built for use on Microsoft HoloLens, to deliver task guidance from system experts based in Canada, to field service technicians based in Europe. Furthermore, the solution helps to support travel reduction and physical distancing measures that are being implemented in several work environments, while allowing subject matter experts (SMEs) to continue to guide and support field service staff.
The RemoteSpark software platform enables remote workers to establish a secure, low-bandwidth mixed reality connection with SMEs, located anywhere in the world. The platform creates a shared audio and video connection while allowing SMEs to support the task with relevant documents, images and 3D assets which appear as holograms in the end-user's real-life environment. 
Built for use in data-sensitive industries, Kognitiv Spark states that the RemoteSpark system is secure, with end-to-end encryption, firewalls and tamper detection, the ability to operate on-premise, air-gapped, among additional layers of security. The system is in use by the Royal Canadian Navy, Royal Canadian Air Force, Canadian Army and other defence and industrial organizations, according to Kognitiv Spark.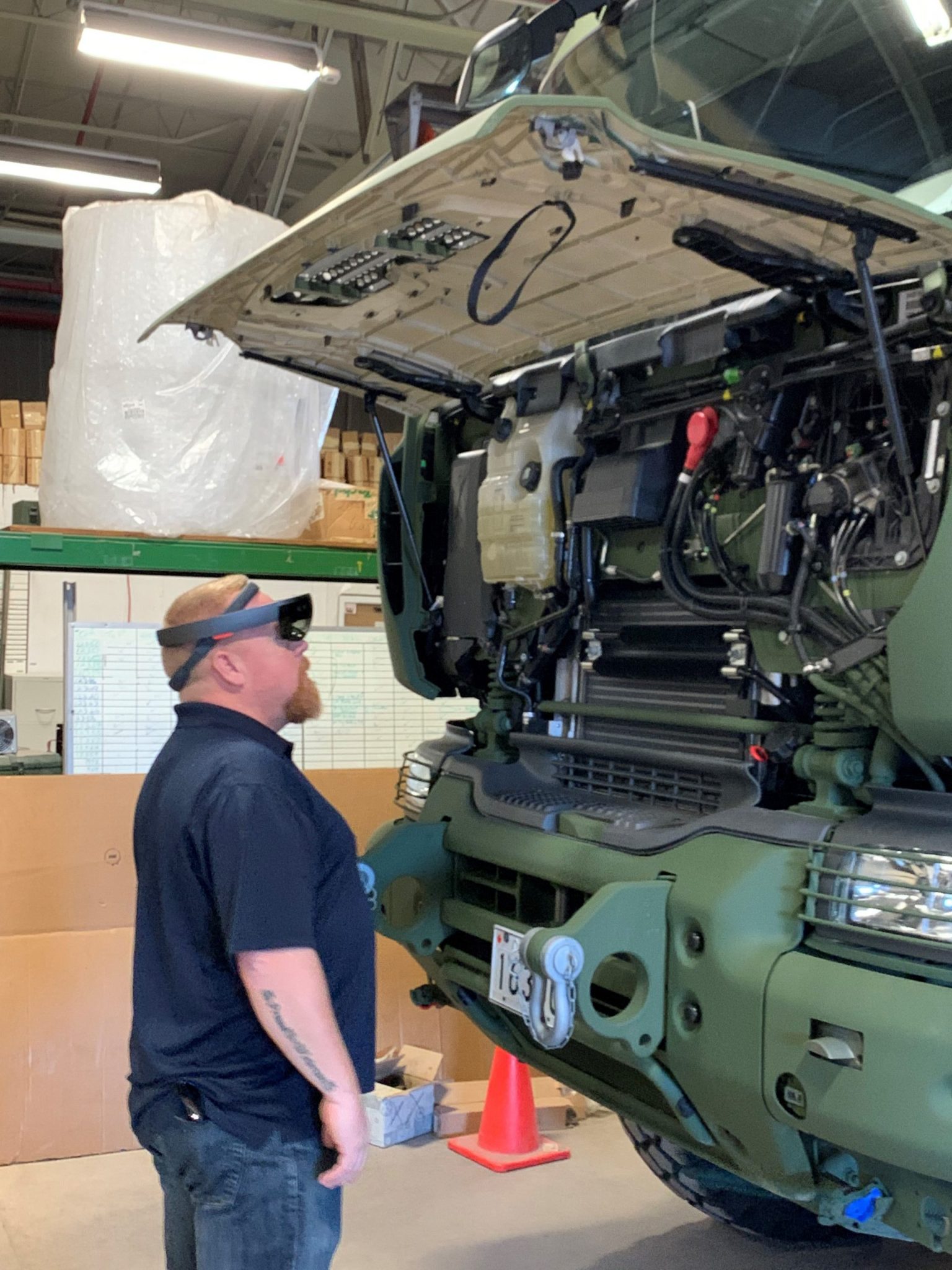 The trial is focused on secure inspection and repair of Mack Defense systems by Valcom field service technicians. After an extensive, multi-party security audit, the first remote support call was initiated by a Valcom technician in early 2020. Since then, Valcom and Mack Defense have reported positive results from the trans-Atlantic mixed reality calls between field service representatives in Europe and experts in Canada.
"The RemoteSpark system has allowed us to troubleshoot problems from overseas quickly and accurately without traveling, which means Mack Defense systems can continue to operate efficiently," said Senior Business Development and Procurement Manager for Valcom, Charles Richer. "Compare this to having to fly a system expert overseas, into remote locations, from Canada and you're looking at weeks of delays and equipment that can't be used. The capability shows a lot of promise."
The companies state that In the span of a month, numerous remote support calls have been made as a part of the project, each one representing a saved overseas flight for a system SME and a Mack Defense system returned to service faster than traditional repair processes would allow. Richer added that one day of training was all that was required for technicians to be able to operate the HoloLens hardware and RemoteSpark software. 
"The trial of the mixed reality system is proving successful in ensuring that we maintain a high level of operational efficiency. Working with our service partners at Valcom, we will be continuing to monitor the outcomes of the trial and assess opportunities for expansion," said Alain Gauthier, VP of Mack Defense Canada.
Image credit: Kognitiv Spark
Sam is the Founder and Managing Editor of Auganix. With a background in research and report writing, he has been covering XR industry news for the past seven years.