July 27, 2021 – Luxsonic, a Canada-based provider of immersive solutions for medicine, has today announced that its SieVRt platform, an all-in-one virtual reality (VR) radiology suite, has been approved by Health Canada as a Class 2 Medical Device for use in diagnostic radiology. According to the company, it is the first time that a VR software platform of this kind has been approved as a Class 2 Medical Device by a national regulatory agency.
SieVRt (cleverly named after Sievert, the SI unit for measuring exposure to radiation) enables radiologists to work remotely, plus the software can be operated using a VR headset (such as Oculus devices), providing students, trainees and physicians with advanced medical imaging visualization tools.
"Radiologists can't easily work remotely like many people did during COVID-19. They have a very specialized and expensive workflow that requires them to work exclusively in their office," said Mike Wesolowski, Ph.D., Luxsonic CEO and Co-Founder. "Now that Health Canada has approved SieVRt, radiologists will be able to bring their own personalized virtual office with them wherever they go. With SieVRt and a portable VR headset they have all of the tools they need to remotely diagnose patients."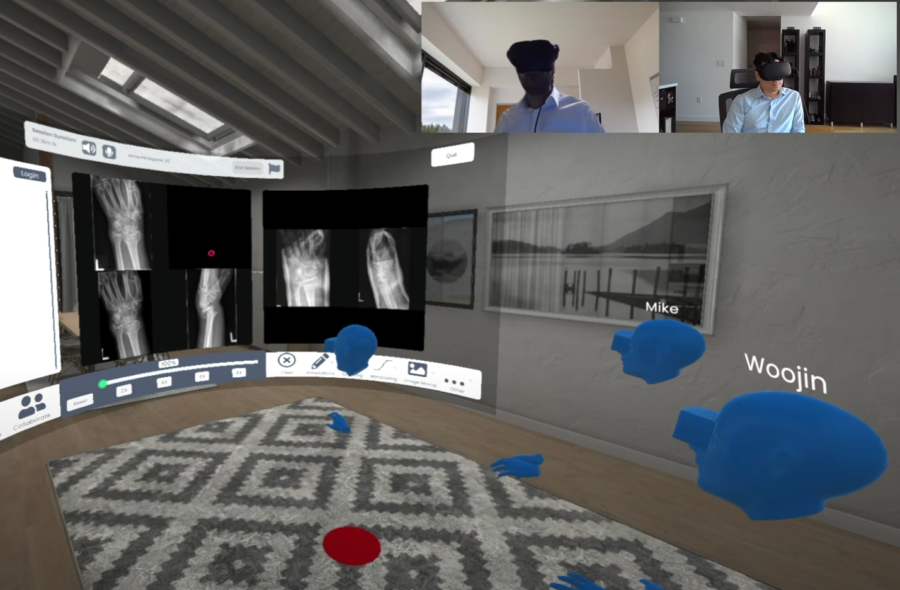 Three modules, which don't require federal government regulatory approval are currently available on the SieVRt platform in North America: 1) Basic, 2) Education, and 3) Collaboration. Now that the Diagnostic module has been approved, it will be launched in Canada later this year. In the United States, Luxsonic expects FDA approval for SieVRt in early 2022. The software is currently being trialed at Massachusetts General Hospital, Cleveland Clinic and McMaster University.
In addition to helping radiologists in North America to diagnose patients from anywhere, Luxsonic states that SieVRt has larger applications for patients across the globe that do not have access to basic radiology services.
"This is just as significant an issue in remote and rural America as it is in Africa," continued Wesolowski. "Without access to radiology services, this means that expectant mothers aren't able to effectively monitor their pregnancies, trauma often goes undiagnosed and untreated, and infectious diseases are often misdiagnosed or missed entirely."
As a result, SieVRt can help to improve access to radiology services by improving radiologists' access to their workflow and allow doctors to work collaboratively and remotely to help meet a need for basic radiology services.
For more information on Luxsonic and its immersive software solutions, please visit the company's website.
Image / video credit: Luxsonic / YouTube
Sam is the Founder and Managing Editor of Auganix. With a background in research and report writing, he has been covering XR industry news for the past seven years.