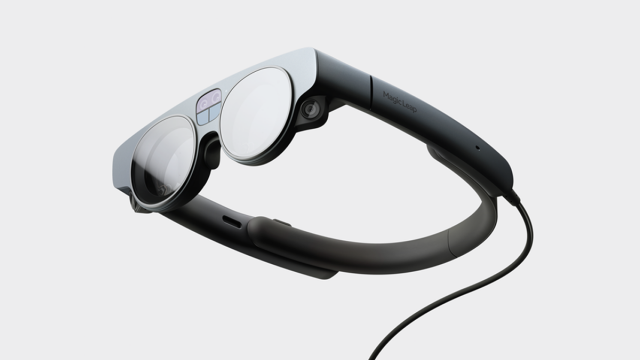 In Augmented Reality and Mixed Reality News
October 12, 2021 – Spatial computing company Magic Leap has this week announced that it has raised USD $500 million in funding at a post-money valuation of roughly USD $2 billion. The company stated that the new capital will help to further its focus on delivering augmented reality (AR) solutions for enterprise, including the roll-out of its second-generation product, 'Magic Leap 2', in 2022.
Commenting on the new funding, Peggy Johnson, CEO at Magic Leap, said: "This investment is an important step in advancing Magic Leap's mission to transform the way we work," adding "With ongoing support from our existing investors, Magic Leap will have greater financial flexibility and the resources needed to continue our growth trajectory as we expand on our industry-leading AR technology."
Johnson also noted that since joining the company in 2020, her focus has been on accelerating the company's shift to the enterprise market, strengthening Magic Leap's technological foundation, and building a robust business across sectors ranging from healthcare and manufacturing to defense and the public sector.
Johnson continued: "With a solid financial foundation and the infusion of new capital, Magic Leap will enhance its current go-to-market efforts and ability to deliver augmented reality solutions that drive business transformation outcomes for the enterprise market."
Over the past year, Magic Leap has announced several partnerships, including with Google Cloud, PTC, NVIDIA and VMWare, all with an objective of delivering enterprise use cases for AR across a variety of industries, such as training, manufacturing, and healthcare. The company added that it has also continued to bolster its patent portfolio, including the development of its second-generation Magic Leap 2 device.
Magic Leap states that the more advanced Magic Leap 2 headset will be "the industry's smallest and lightest device built for enterprise adoption." The headset will feature an increased field of view, a 'dimming' innovation that will enable the headset to be used in brightly lit settings, in addition to a significantly smaller and lighter form factor.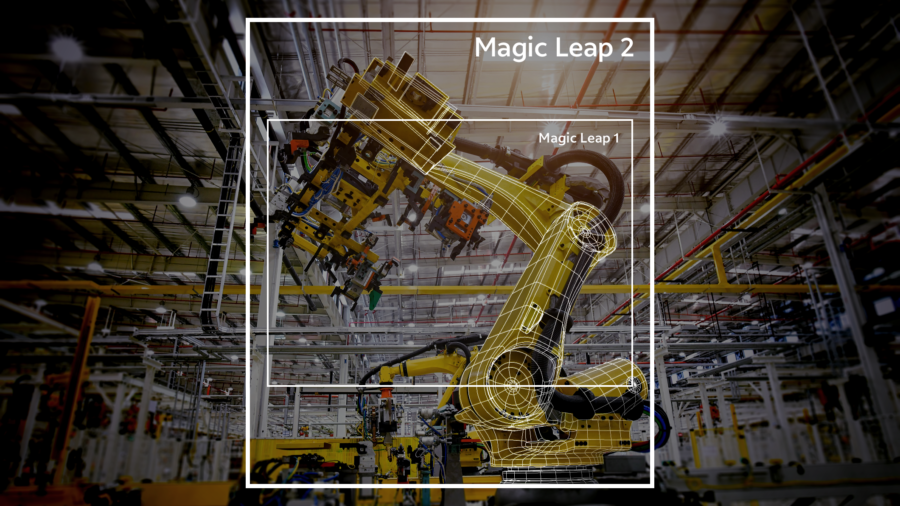 Magic Leap 2 is being designed with an aim of increasing business adoption of AR, and the company states that the updated features will lend themselves to achieving Magic Leap's goal of all day, everyday use with a device that users can put on their head in the morning and wear all day long.
In a blog post also published this week, the company has shared some teaser images of the device (pictured above), along with some additional thoughts from the CEO on the company's strengthened financial footing. 
Johnson continued: "Our recent round of funding and new valuation of roughly $2 billion reflects the progress we've made and the confidence we have in our future," adding, "I firmly believe that the next wave of digital transformation will be driven by AR. That's not to say this evolution will be easy—it's difficult work. AR still requires incredible innovation to solve for the many challenges of merging the physical and digital worlds into one. But this is where Magic Leap excels."
General availability for Magic Leap 2 is scheduled for next year, although some select customers are already leveraging the device's capabilities through an early access program, according to Magic Leap.
For more information on Magic Leap and its spatial computing solutions for enterprise, please visit the company's website.
Image credit: Magic Leap
Sam is the Founder and Managing Editor of Auganix. With a background in research and report writing, he has been covering XR industry news for the past seven years.