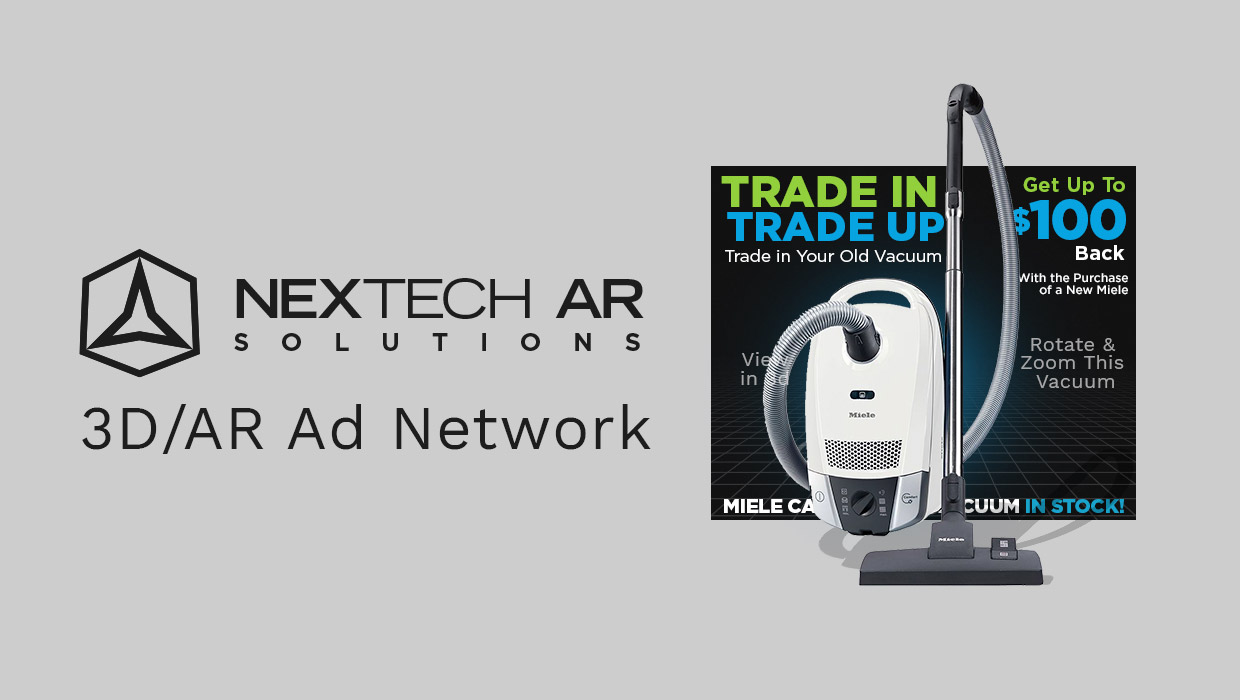 February 7, 2020 – NexTech AR Solutions has announced this week that it has launched it's 3D/AR Ad Network, offering an end-to-end solution for both advertisers and brands.
NexTech's end-to-end solution includes the creation of 3D assets, online 3D/AR display ads, WebAR 3D product views, and education & training, all in a frictionless and seamless 3D virtual environment, which the company anticipates will lead to an uptick in ROI.
Evan Gappelberg, CEO of NexTech AR, commented: "We believe NexTech's first mover advantage in 3D ads, can help us capture market share in the $240 billion online advertising market – where global brands constantly seek an edge in this highly competitive space." He added, "Our team is super excited to continue to leverage our technology into new and exciting multi-billion dollar industries like advertising. Our existing customers have been enthusiastic about working with us on 3D/AR ads and so we expect to hit the ground running with campaigns".
NexTech's 3D/AR advertising platform created for brands, publishers, and developers helps its customers power immersive advertising across all browsers and devices, on the web and mobile.
The ad network is part of the company's AR omni-channel platform approach which includes: AR for eCommerce, AR in Chat, its ARitize App and AR University for education and training. With this new ad network NexTech will continue to leverage all its current 3D asset creation technology and relationships into 3D/AR ads, which the company hopes will open up a new revenue channel in 2020.
According to NexTech, the biggest challenge in creating 3D ads is the creation of the 3D asset itself. NexTech's solution will therefore offer both the creation of 3D assets as well as serving up the ads. The company also added that interactive 3D ads deliver consistently better click through rates than flat 2D ads, and work especially well on mobile phones.
Image credit: NexTech
Sam is the Founder and Managing Editor of Auganix. With a background in research and report writing, he has been covering XR industry news for the past seven years.