August 26, 2022 – Nreal, a developer of ready-to-wear augmented reality (AR) smart glasses, has this week announced a USD $15 million investment from South Korean eyewear brand Gentle Monster's parent company – IICOMBINED.
According to Nreal, the two companies are now exploring new collaboration opportunities to push the boundaries of fashion and technology. The move comes as Nreal continues to work on expanding the appeal of AR to a broader audience base, as part of its promise of AR for consumers everywhere.
Nreal stated that while many other AR brands have pivoted toward enterprise applications and clients (due in part to pricing and form factor considerations), it is instead doubling down on its consumer focus in the US by expanding its target audience segments, as well as the range of AR use cases available to the average consumer.
"This investment is an exciting effort for the combination and exploration of the boundaries of fashion and tech. In the future, we will leverage both parties' strengths and make joint efforts to create more possibilities," said Hankook Kim, co-founder of Gentle Monster and CEO of IICOMBINED.
"Gentle Monster is a fantastic fashion brand for eyewear with truly inspirational designs. We feel fashion and design will be important aspects in the future development of AR glasses, as we continue to expand the sector's consumer base. As such, having Gentle Monster as our investor will open up interesting opportunities not just for Nreal, but also for the wider AR industry as a whole," said Peng Jin, Co-founder at Nreal.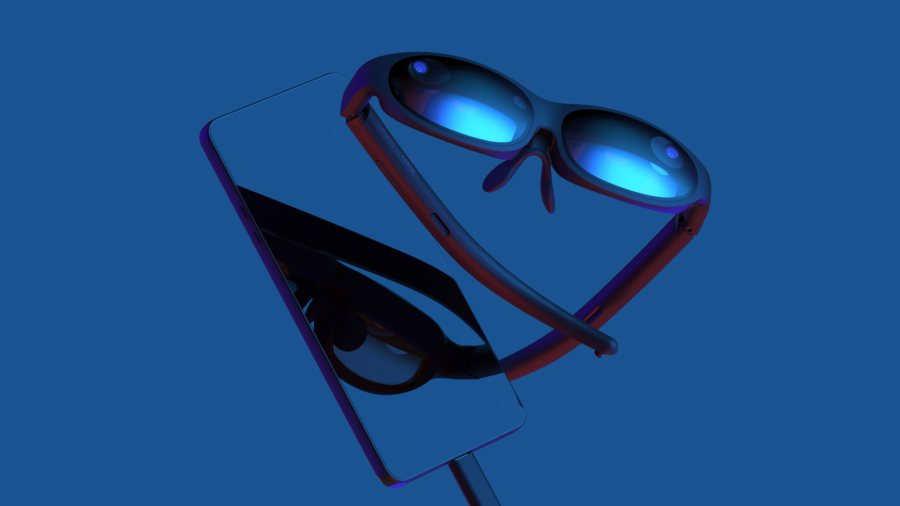 The company's 'Nreal Light' AR glasses retail for USD $599, and Nreal believes that its device's comfortable and portable form factor is helping to broaden the appeal of AR to a mass market.
As part of the company's efforts to widen the accessibility of AR technologies, Nreal is working on a multi-pronged strategy that not only includes partnering with the fashion industry to leverage the lightweight design of its AR glasses, but also making Nreal's AR glasses compatible with more devices including both Android and iOS smartphones. In fact, iOS users can now tether their Apple devices to Nreal's AR glasses, a move that Nreal views as a major step towards commercializing AR and opening up the market to more consumers.
Earlier this year, Nreal announced USD $60M in Series C funding in a round led by Chinese e-commerce giant Alibaba. Nreal has also announced several partnerships with various telecommunications providers in an effort to expand the reach of its AR glasses to consumers across the globe.
For more information on Nreal and its consumer augmented reality smart glasses, please visit the company's website.
Image credit: Nreal
Sam is the Founder and Managing Editor of Auganix. With a background in research and report writing, he has been covering XR industry news for the past seven years.