In Augmented Reality and Virtual Reality News
August 11, 2021 – NVIDIA has recently announced a major expansion of NVIDIA Omniverse — the company's simulation and collaboration platform aimed at delivering the foundation of the metaverse — through new integrations with Blender and Adobe that will open it to millions more users, according to the company. The idea of the metaverse is one of an immersive and connected shared virtual world where users will be able interact, collaborate, and create in a virtual world.
Blender, an open-source 3D animation tool, will now have Universal Scene Description (USD) support, enabling artists to access Omniverse production pipelines. Adobe is collaborating with NVIDIA on a Substance 3D plugin that will bring Substance Material support to Omniverse, unlocking new material editing capabilities for Omniverse and Substance 3D users.
The NVIDIA Omniverse collaboration and simulation platform makes it possible for designers, artists and reviewers to work together in real time in a shared virtual world from anywhere. The company states that professionals at over 500 companies are currently evaluating the platform and that since the launch of its open beta in December, Omniverse has been downloaded by over 50,000 individual creators.
"NVIDIA Omniverse connects worlds by enabling the vision of the metaverse to become a reality," said Richard Kerris, Vice President of the Omniverse development platform at NVIDIA. "With input from developers, partners and customers, we're advancing this revolutionary platform so that everyone from individuals to large enterprises can work with others to build amazing virtual worlds that look, feel and behave just as the physical world does."
NVIDIA states that the Omniverse has a growing ecosystem of supporting partners. Key to Omniverse's industry adoption is Pixar's open-source USD — the foundation of Omniverse's collaboration and simulation platform — enabling large teams to work simultaneously across multiple software applications on a shared 3D scene. This open standard foundation gives software partners multiple ways to extend and connect to Omniverse, whether through USD adoption and support, or building a plugin, or via an Omniverse Connector.
Apple, Pixar and NVIDIA have collaborated to bring advanced physics capabilities to USD, embracing open standards to provide 3D workflows to billions of devices. Blender and NVIDIA have collaborated to provide USD support to the upcoming release of Blender 3.0. 
"NVIDIA's engineering efforts on integrating USD into Blender is exemplary for how the industry contributes to open source," said Ton Roosendaal, chairman of the Blender Foundation. "Thanks to USD, Blender artists can have high-quality access to studio pipelines and collaboration platforms such as Omniverse."
NVIDIA is also collaborating with Adobe on a Substance 3D plugin that will unlock new material editing abilities for Omniverse and Substance 3D users. Artists and creators will be able to work directly with Substance Materials either sourced from the Substance 3D Asset platform or created in Substance 3D applications, creating a more seamless 3D workflow.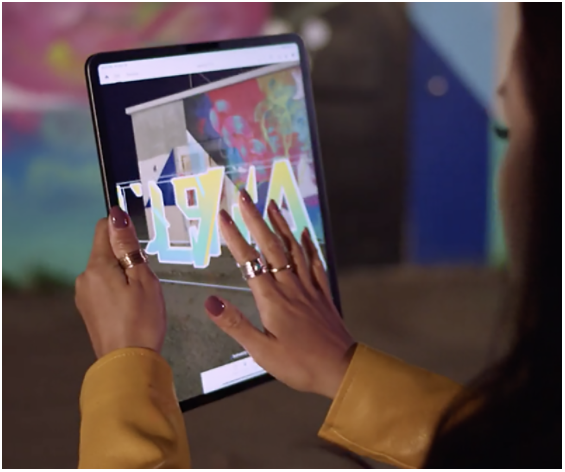 "Adobe is dedicated to an open and connected community of 3D designers," said Sebastien Deguy, Vice President of 3D and Immersive at Adobe. "As an industry standard, Substance will strengthen the Omniverse ecosystem by empowering 3D creators with access to Substance 3D materials."
Lockheed Martin is one company that has been evaluating Omniverse and using it for wildfire simulation, prediction and suppression. Its AI center of excellence has launched an initiative with NVIDIA called 'Cognitive Mission Management' to develop a strategy for emergency response and fire suppression efforts.
"Using NVIDIA Omniverse and AI to simulate wildfires will help us to predict how quickly and in which directions they spread and to explore the effects of environmental variables like wind, moisture and ground cover on their behavior, so firefighting teams can better respond and reduce their damaging impact," said Shashi Bhushan, principal AI software and systems architect at Lockheed Martin. "Our ultimate goal is to develop models that coordinate sensor data and real-time analysis to inform an AI that guides varying levels of human intervention."
NVIDIA Omniverse Enterprise is currently in early access. The company states that the platform will be available later this year on a subscription basis from NVIDIA's partner network. More information on NVIDIA's Omniverse Enterprise, including pricing, can be found here.
Image / video credit: NVIDIA / Adobe / YouTube
Sam is the Founder and Managing Editor of Auganix. With a background in research and report writing, he has been covering XR industry news for the past seven years.