December 11, 2020 – Perfect Corp., a provider of beauty tech solutions and the creator of YouCam solutions, has announced that it is collaborating with Snap Inc. to integrate augmented reality (AR) beauty try-on experiences into the Snapchat platform. The partnership will enable brands to bring digital and AR experiences that they've already created with Perfect Corp. into Snapchat and turn those experiences into Snapchat Lenses which will live on their Brand Profiles.
According to Perfect Corp., brands now have the opportunity to scale their interactive AR experiences and extend them to the Snapchat community without additional resources or effort. Snapchat users can discover, experiment with, and shop for beauty products from their favorite Perfect Corp. beauty brands, and those brands can also reach Snapchat's audience.
"We are delighted to partner with Snap Inc. to expand the impact and accessibility of beauty tech investments for our brand partners," said Perfect Corp. founder and CEO, Alice Chang. "As consumers continue to gravitate towards virtual beauty experiences for safe beauty shopping, this unique partnership with Snapchat allows beauty brands to leverage AR and AI to engage with Snapchatters. The virtual try-on experience is readily available for beauty brands and instantly scalable for greater impact and benefit to the complete beauty universe."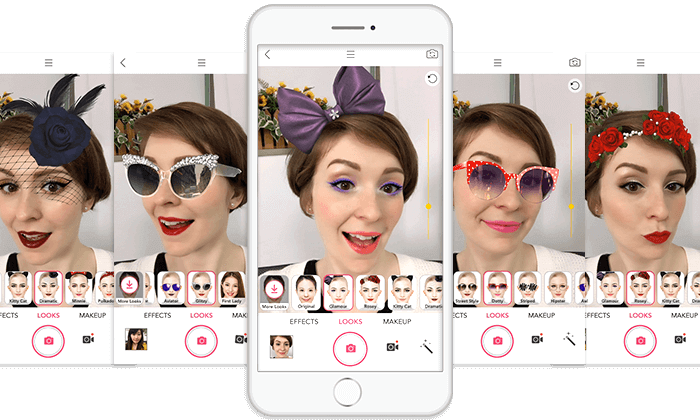 Perfect Corp. stated that as part of the partnership, it will now be "fast and easy" for brands to advertise their existing AR experiences on the Snapchat platform, allowing them to increase reach, awareness, and sales lift. According to Snap Inc., campaigns that include shoppable AR Lenses on the Snapchat platform see a 2.4x higher action intent lift compared to the average based on the company's Q2-Q3 2020 data.
Snapchat also offers in-depth analytics and audience insights to help brands understand which products their audience is most interested in. With over 180 million Snapchat users engaging with AR every day, and an AR creator community that has built over 1.5 million AR Lenses, Snapchat is still providing one of the leading augmented reality-based social media platform experiences.
"Our partnership with Perfect Corp. makes it incredibly easy and intuitive for over 200 beauty brands to create a virtual storefront on Snapchat," said Carolina Arguelles Navas, Head of Product Marketing for Augmented Reality at Snap Inc. "Together, we're helping brands reach the next generation of beauty consumers with technology that reinvents the beauty buying experience."
For more information on Perfect Corp., please visit the company's website.
Image credit: Perfect Corp.
Sam is the Founder and Managing Editor of Auganix. With a background in research and report writing, he has been covering XR industry news for the past seven years.