April 14, 2022 – Pico Interactive, a manufacturer of virtual reality (VR) solutions for consumers and enterprise, today announced its newest standalone VR headset for consumers and gamers with the unveiling of the 'Pico Neo 3 Link' device.
Pico stated that it will be targeting VR fans and gamers with its new Link headset. Pico's approach to launching its newest consumer VR product in Europe will involve soliciting direct input from a dedicated community of virtual reality enthusiasts, from which the company will draw product feedback to help guide the development of their platform and services. Users will participate in a beta program in order to provide feedback.
Those participating in the beta will have access to a vast library of VR compatible titles on SteamVR, as well as over 200 VR apps that feature Six Degrees of Freedom (6DoF) in the Pico Store. Popular 6 DoF games in the Pico Store currently include SUPERHOT VR, Puzzling Places, After the Fall, Walkabout Mini Golf, Elven Table Tennis, and Demeo.
Initially, Pico will offer the Link to consumers and gamers in selected European markets, namely Germany, France, Spain and the Netherlands. The availability of Link for the beta community will be strictly limited, with only one VR headset available per person. Pre-orders will start April 15 and will run until May 23 (depending on international logistics and supply chain). Once sales start, Pico will be delivering limited quantities until supplies run out. Other European markets will then follow at monthly intervals, starting with the UK in June.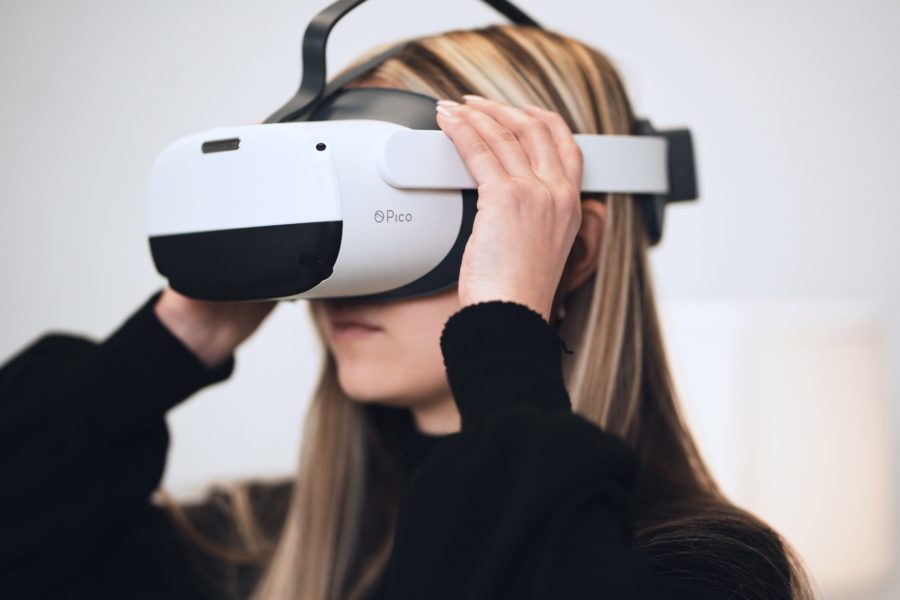 The Link VR headset is based on the Qualcomm Snapdragon XR2 Platform and is capable of standalone VR sessions as well as PC VR compatibility. The device features:
6GB of RAM;

256GB of onboard memory storage;

5.5-inch SFR TFT display with a resolution of 3,664 x 1,920 pixels, 773 PPI;

Refresh rate of up to 90Hz;

Wi-Fi 6 connectivity for wireless PC-based VR streaming;

Replaceable, PU face pad with antifouling coating for easy cleaning and sterilization.
Additionally, the Link's DisplayPort output feature allows VR content to be displayed on a monitor using a DisplayPort adapter cable, which is included with the device.
For tracking, the Pico Link controllers use 32 optical tracking sensors and the headset comes equipped with four wide-angle cameras that allow the device to position and track with "millimeter accuracy," according to the company. Pico added that stable tracking can be achieved even in low-texture environments with light or dark settings.
Leland Hedges, General Manager of Pico Interactive in Europe, said: "We are democratizing VR across Europe with local content and unique entertainment experiences. Pico will bring the joy of discovery to VR by being a more open and more adventurous platform for creators, developers, and VR fanatics."
Pre-ordering for the Pico Neo 3 Link starts April 15, 2022 at 12 pm. The device is available from select distributors in Germany, France, Spain and the Netherlands, and comes with a price tag of EUR €449. In the UK, the device will retail for GBP £399 (prices include VAT).
For more information on Pico Interactive and its virtual reality hardware solutions for the enterprise and consumers, please visit the company's website.
Image credit: Pico
Sam is the Founder and Managing Editor of Auganix. With a background in research and report writing, he has been covering XR industry news for the past seven years.