July 1, 2021 – Pico Interactive, a provider of VR (virtual reality) solutions for B2B use, has showcased at Mobile World Congress (MWC) in Barcelona this week a VR workshop and live experience developed by agency We are Jerry and AR/VR company GOVAR, who have created the 'BMW i Virtual Garage Experience' for BMW i Motorsport's Formula E engagement. 
The virtual Experience works on the ENGAGE VR platform, developed by VR Education, which makes it possible to incorporate all CAD and 360 data, videos, live streams, and presentations from BMW i Motorsport, as well as content from sponsors and partners.
The central question for We are Jerry and GOVAR was: "How do we compensate for the COVID-related limitations for the partners and guests of BMW i Motorsport and, at the same time, create completely new target group-compliant customer experiences in the digital world, all as efficiently and synergistically as possible?" explained Karsten Streng, Founder and Managing Partner of We are Jerry. "A kind of better 360° website couldn't be the solution, that wouldn't have met the high-quality standards of BMW i Motorsport and its sponsors. That's why we went for a virtual experience right from the start. Those responsible at BMW i Motorsport immediately recognized the potential of virtual hospitality and gave us the green light." We are Jerry brought GOVAR on board as partners.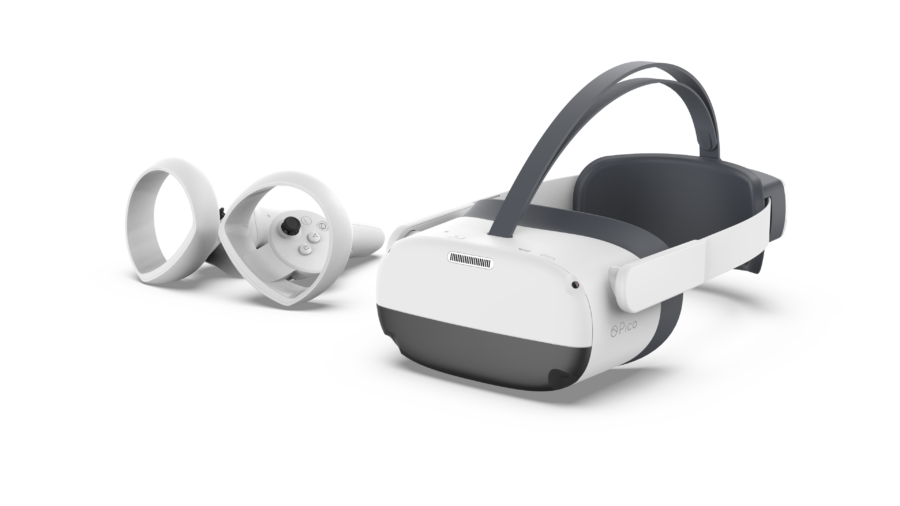 The companies chose to utilize standalone VR headsets from Pico Interactive. "Pico has by far the most powerful VR glasses, which also offer 6 degrees of freedom (6DoF) for spatial movement in the experience," said Stefan Göppel, Managing Director of GOVAR. "Spatial distance does not mean sacrificing social interaction. The virtual workshop & live experience for BMW i Motorsport is therefore an encounter, thanks to the immersion it creates the feeling of a live meeting." 
The newly created VR event platform also offers more options than simply virtually mapping out previous hospitality events from Formula E. For example, CAD and 360 data of the BMW E race cars, videos, live streams, presentations and other content can be integrated into the Experience, which can be accessed individually by guests. In addition, BMW i Motorsport has the option to provide sponsors and partners of the Formula E team with their own virtual experience areas, which those partners can then use for their own customer loyalty measures. According to the company, up to 70 guests can move around the virtual live experience at the same time or if required, even up to 1,000 guests.
"The virtual workshop & live experience platform developed by We are Jerry and GOVAR opens up new ways and opportunities for us at BMW i Motorsport to work with sponsors, partners and customers," said Lutz-Philipp Kugler, Brand Cooperations BMW Group. "Instead of setting up hospitality events over and over again for each Formula E race, we only had to develop the virtual platform once and can now flexibly change and adapt it. Our sponsors and partners have responded very positively to this new form of customer engagement and interaction – not only as an alternative during the Corona pandemic, but they welcome being able to create their own virtual experience spaces for their own content and experiences. This experience clearly demonstrates the future potential of virtual events."
As part of the experience, guests can enjoy a garage tour, a look through the BMW Formula E racing car, as well as a virtual lap of the Monaco Grand Prix circuit as a co-driver in the BMW i8 Safety Car. Thanks to the ENGAGE platform, the experience can also be enjoyed in 2D from a desktop/laptop.
The virtual BMW Formula E Experience will be used as part of a partner workshop on July 1, 2021, as well as an introduction to the Formula E race on July 11, 2021 in New York City.
For more information on Pico Interactive and its VR solutions, click here.
Image credit: Pico Interactive / EIN Presswire
Sam is the Founder and Managing Editor of Auganix. With a background in research and report writing, he has been covering XR industry news for the past seven years.