September 6, 2021 – Vobling, a subsidiary of Goodbye Kansas Group and a provider of virtual reality (VR) training solutions and bespoke XR services, has recently announced an extended license for its proprietary VR Fire Trainer product with its partner TG Products, a UK-based provider of fire safety and security products.
Vobling and TG Products will collaborate as part of an exclusive reseller partnership, where TG Products will be exclusively responsible for the distribution and use of Vobling's VR Fire Trainer-solution across the United Kingdom. The license for the UK adds to Vobling's already existing European geographies, including Germany, Austria, Switzerland and Sweden.
Developed by Vobling, the VR Fire Trainer is a mobile and all-in-one fire training solution. Where real-world fire training incurs high costs and hurdles involved in obtaining permits and sourcing a real building or environment to set on fire – Vobling's immersive simulation requires little more than some open space and VR hardware that is programmed to simulate real fires in the varying situations that are provided by the company's training platform.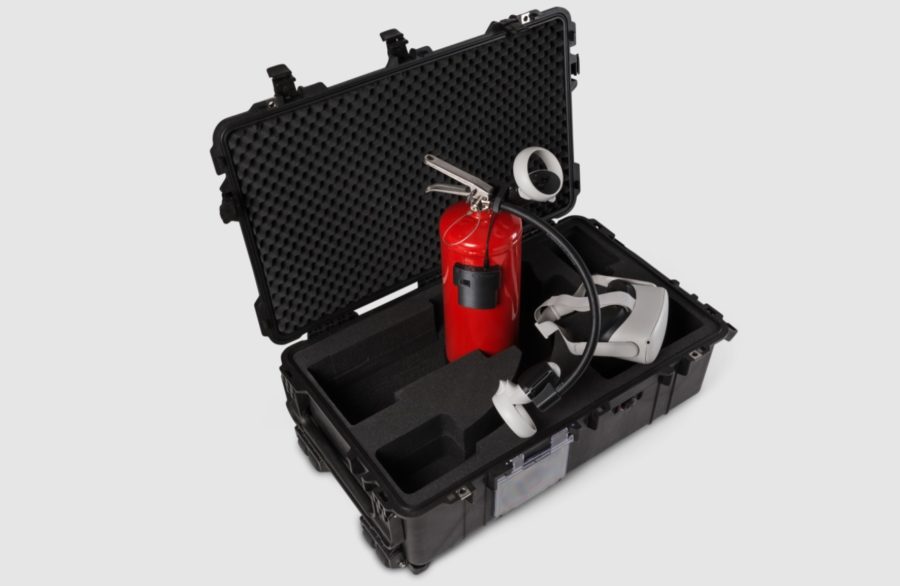 "We are pleased to have found a partner with an innovative solution for safe training," said Kevin Andrews, General Manager at TG Products. "The VR Fire Trainer is a disruptive innovation for the fire and safety industry. With technology playing such a huge part in our lives today, enhancing the experience of learning the most effective procedures to tackle an outbreak of a serious fire is only going to be positive for our customers. This unique VR experience demonstrates our commitment to remaining ahead of the curve when it comes to delivering exceptional training and services".
Fredrik Frank, Senior Director Business Development & Partnerships, Vobling, also commented: "I could not be happier that the VR Fire Trainer has triggered great interest in the market and that we now are extending our reseller partner network with an internationally well-respected player like TG Products. Fire training 'made easy' is coming to the UK with a dream partner!"
According to Vobling, proper fire safety training delivered with solutions like its VR experience can help to save lives and mitigate the risk of injury and property damage. The company also stated that it will be attending The Fire Safety Event from 7-9 September at the NEC in Birmingham, England, where interested parties can learn more about the experience.
For more information on Vobling and its virtual reality training solutions, please visit the company's website. 
Image credit: Vobling
Sam is the Founder and Managing Editor of Auganix. With a background in research and report writing, he has been covering XR industry news for the past seven years.