July 26, 2023 –  DPVR, a provider of virtual reality (VR) devices, has announced the upcoming release of its latest innovation, the 'DPVR P2.' Designed with the enterprise market in mind, the new VR headset device aims to "revolutionize the way businesses, schools, and medical institutions harness the power of immersive technology," according to DPVR.
DPVR's new P2 marks a significant milestone in the evolution of the company's enterprise VR technology offerings. With a comprehensive array of applications, including for education, staff training, medical simulations, and healthcare, the P2 caters to a range of sectors.
DPVR stated that the new device will be geared towards offering support to large corporations, schools, and healthcare facilities. By delivering realistic and engaging immersive experiences, the P2 will empower organizations to elevate their training programs, streamline education, and improve overall performance with unparalleled efficiency, according to the company.
In order to cater to the diverse and unique requirements of its enterprise customers, the DPVR P2 offers a complete VR headset customization service. This enables companies to personalize their VR experience, ensuring seamless integration with existing systems and workflows. Whether it's branding, software integration, or hardware modifications, DPVR is able to deliver tailor-made solutions that are aimed at maximizing efficiency and performance for enterprise customers.
One such example of this includes the 'Marathon Kit,' which the company is offering as an option with its new P2 headset and consists of a set of modules relating to the device's power supply. DPVR stated that the commercial applications for the Marathon Kit include training, education, outdoor tourism, and more.
"DPVR's commitment to innovation and excellence has driven us to create the DPVR P2, an exceptional VR headset tailored to meet the demands of the enterprise market," said Derek Liu, VP of DPVR. "With our proven track record of collaboration and industry recognition, we are confident that the P2 will redefine immersive experiences across businesses, educational institutions, and healthcare providers worldwide."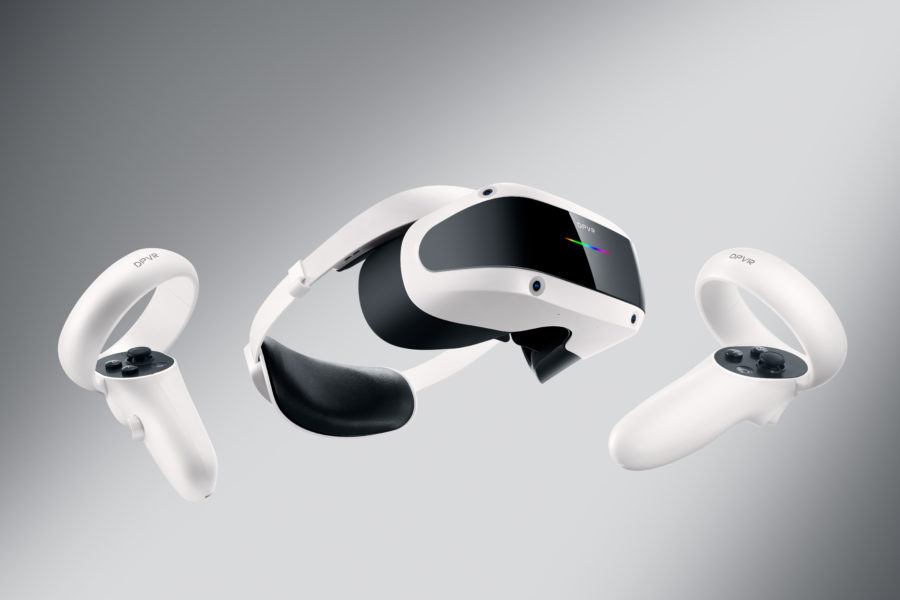 The company has established itself as a prominent player in the Chinese VR market over the last few years, with a focus on delivering solutions for both the gaming and enterprise markets, although the P2 will be aimed at the latter. DPVR noted that it has achieved innovative breakthroughs in the field of immersive technology through strategic partnerships with organizations such as Lenovo and Veative.
Most notably, DPVR recently achieved the No.2 position in terms of shipment share for XR headsets in China in 2022, according to a recent report from Counterpoint Research. DPVR reportedly had a 36% share of XR headset shipments in China in 2022, putting it just behind Pico Interactive, which had a 43% share. The report also noted that DPVR was in fact the market leader for the enterprise segment in 2022, further showcasing DPVR's significant influence in the XR industry in China.
At the time of publishing, DPVR had not released any images or specifications of the upcoming P2 headset. For more information on DPVR and its virtual reality solutions for the enterprise market, please visit the company's website.
Image credit: DPVR
Sam is the Founder and Managing Editor of Auganix. With a background in research and report writing, he has been covering XR industry news for the past seven years.