February 28, 2023 – Morpheus, a virtual reality (VR) engagement platform for distributed teams, has launched today out of stealth to address what the company sees are some of the challenges felt in facilitating enterprise entry into VR.
Morpheus stated that it offers a "one-stop-shop for companies seeking to cultivate a healthy corporate culture, reduce Zoom burnout, and future-proof their business." The company has to date raised USD $2.4 million in pre-seed funding from Incisive Ventures, Primal Capital, DVC, and others, to provide businesses with high-fidelity immersive spaces, a marketplace of live, facilitated experiences, and VR services including headset distribution and white-glove onboarding.
Morpheus provides clients with a roadmap to better utilize VR, maximize the technology's use internally, and substantiate the long-term potential of external and revenue-generating use-cases. By removing the friction involved with implementing VR solutions within enterprise organizations, Morpheus has positioned itself as a tool to elevate enterprise success and tackle the pain points of employee disengagement and lack of inclusion. On top of VR, the company also offers both a mobile and desktop app, in order to include all stakeholders across global teams.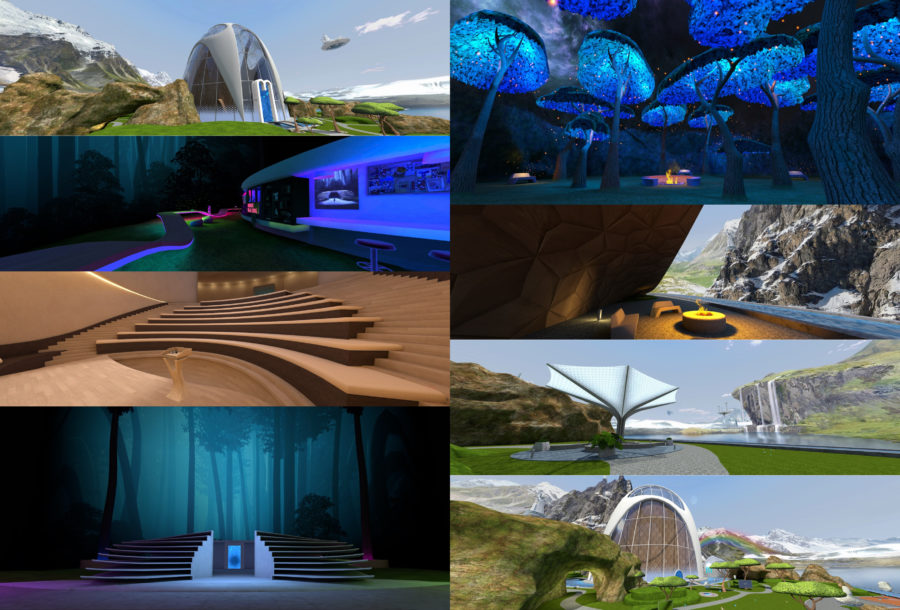 "Bringing VR to distributed teams is not just a technological revolution, but a fundamental shift in how we collaborate and innovate. It transcends physical boundaries, unites diverse talents, and empowers teams to unleash their full potential. In this new reality, companies have the opportunity to evolve the way they engage, connect, and create, paving the way for unprecedented success and growth," said Jeffrey Chernick, Morpheus CEO and Co-Founder.
Morpheus stated that its offering stands apart from other providers in the XR industry thanks to its customized consulting and stakeholder engagement process, wherein the company actively assists its clients to co-create experiences that "transcend traditional 2D communication channels."
Commenting on the Morpheus platform, David Gaspar, Partner and Head of Innovation at Gather said: "The virtual worlds Morpheus has created for Gather are both captivating and professional, and we have plans to replicate internal training spaces to connect with clients, prospects, and potential network members. Relationships and workplace camaraderie are the lifeblood of any business, and Morpheus is creating opportunities to bond on a personal level ensuring we are a team, not just a collection of individuals working for a paycheck," commented David Gaspar, Partner and Head of Innovation, Gather.
"We've reached an inflection point with the opportunity to reimagine our work experience as we know it," said Misha Krymov, President and Co-Founder, Morpheus. "Why would we simply re-create the boardroom when we have the freedom to design out-of-this-world branded spaces that spark new levels of innovation, ideas and invite people to bond in ways that haven't been possible before? The immersiveness of VR offers a better space and a better way to connect with your team and your brand, solving the biggest struggle felt by all remote companies today – authentic connection and togetherness."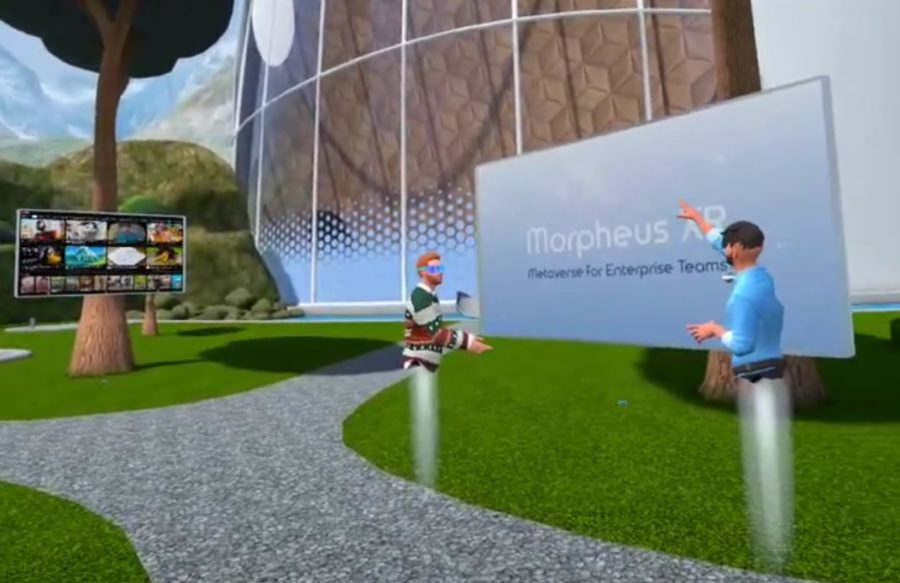 We were able to try out the Morpheus platform recently, and it certainly was impressive. The virtual worlds that the company has built for collaboration are incredibly unique, with various locations designed to address a range of activities for enterprise users. Whether looking for a space that offers inspiration, is ideal for collaboration, perfect for presenting, or simply somewhere that offers an extremely calming atmosphere, the 3D environments that Morpheus has created were some of our favorites seen in a VR collaboration platform so far.
Morpheus noted that it has provided team building, leadership development, diversity inclusion training, new-hire onboarding, wellness practices, as well as virtual sales pitch rooms for teams at Google, Meta, Shopify, Adobe, Gather, Randstad, Gensler, Biogen, RideAmigos and more. To find out more on Morpheus and its VR engagement platform for the enterprise, or to request a demo, please visit the company's website.
Image / video credit: Morpheus / YouTube
Sam is the Founder and Managing Editor of Auganix. With a background in research and report writing, he has been covering XR industry news for the past seven years.