February 1, 2023 – MyndVR, a provider of virtual reality (VR) based, digital therapeutic experiences designed for the aging population, has announced that for the first time ever, its VR therapeutic technology will be covered by insurance. 
To achieve this, MyndVR has partnered with AgeWell New York, a specialty managed care organization serving Medicare and Medicaid populations in the New York metropolitan area, including the Bronx, New York (Manhattan), Queens, Kings (Brooklyn), Nassau, Westchester, and Suffolk counties. Thanks to the partnership, as of January 1, AgeWell New York's CareWell members now have access to MyndVR's virtual reality alternative therapy sessions.
"Our members are enthusiastic about their ability to use MyndVR," said Agewell New York Lead Senior Benefits Advisor, Constance Harris-Fields. "We see this program helping with isolation, anxiety, and depression, while stimulating memories, conversation, and socialization, which is especially important in the wake of the pandemic."
AgeWell New York's CareWell Plan members can use MyndVR headsets to enjoy virtual travel, special adventures, entertainment and more. They can also share their experience in real time with family members near and far.
"We've seen first-hand how visiting a special place can brighten the outlook of our skilled nursing facility members. The MyndVR benefit enhances our personalized approach to health care," added Harris-Fields.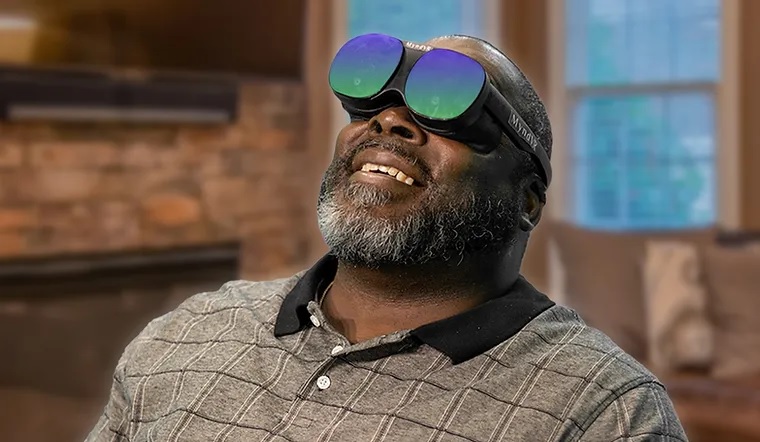 Also commenting on the announcement, MyndVR CEO and Founder, Chris Brickler said: "It is monumental to our mission to bring on board our first health insurance provider, to help broaden access to the impactful results of MyndVR to CareWell members." Brickler continued, "As we continue spreading awareness of the importance of therapeutics in VR being covered by insurance, this is an exciting step in the right direction – only further proving why the Access to Prescriptive Digital Therapeutics Act has a growing need to be passed by Congress."
MyndVR stated that the partnership marks a major milestone for the company, as it looks to expand coverage of its technology amongst Medicare Advantage plans and Managed Medicaid plans.
The company also recently announced its DitigalTherapyNow.org coalition in support of the Access to Prescription Digital Therapeutics Act, which would formally recognize digital therapeutics at a federal level in the US. The coalition provides information, updates, resources, and a growing petition to support the successful passing of the bill.
For more information on MyndVR and its virtual reality digital therapeutic offering, please visit the company's website.
Image credit: MyndVR / AgeWell New York
Sam is the Founder and Managing Editor of Auganix. With a background in research and report writing, he has been covering XR industry news for the past seven years.