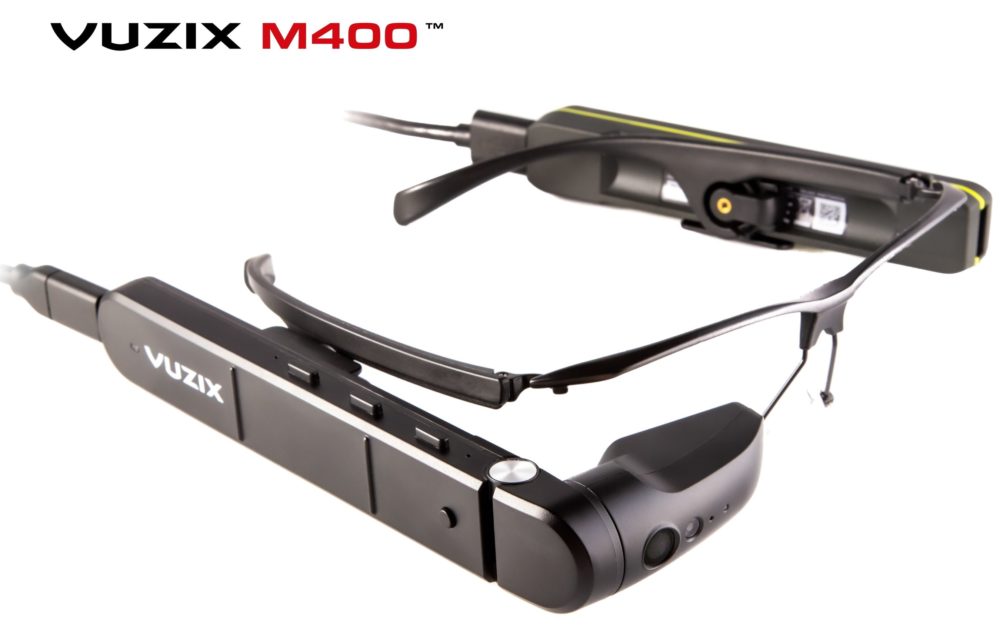 March 26, 2021 – Vuzix Corporation, a supplier of smart glasses and augmented reality (AR) technology and products, has recently announced that it has received an initial deployment order totaling approximately USD $250,000 for the company's Vuzix M400 Smart Glasses from a healthcare and surgical training solutions provider.
According to Vuzix, this initial deployment order is for immediate delivery with the potential for subsequent deployment orders in the future as the customer expands its use of Vuzix M400 Smart Glasses, which will be used in operating rooms to enable medtech experts, assisting surgeons, medical students, and other healthcare professionals to see and communicate with surgeons in real-time.
The healthcare industry continues to be an early adopter of both augmented and virtual reality technology, including the use of smart glasses, to help deliver a variety of benefits in and outside of the operating room. Vuzix noted that over the last year, its smart glasses have been utilized for a variety of solutions across the healthcare industry, including: conducting surgeries; remote calls for virtual presence within hospitals and senior care facilities; virtual training; providing healthcare for patients in the ICU and the operating room; and to perform virtual patient rounds.
"We continue to see an increasing number of end customers moving from proof of concept to full deployments with Vuzix industry leading M400 Smart Glasses. In this case they are deploying within the healthcare market vertical to support surgical training, patient care, virtual rounds and the likes," said Paul Travers, President and CEO of Vuzix. 
For more information on Vuzix and its augmented reality smart glasses solutions for the healthcare vertical, please visit the company's website.
Image credit: Vuzix
Sam is the Founder and Managing Editor of Auganix. With a background in research and report writing, he has been covering XR industry news for the past seven years.