May 23, 2023 – DigiLens Inc., a provider of waveguide technology and industrial head-set platforms, has today announced that it is teaming up with Taqtile, Inc., a provider of augmented reality (AR)-based work instruction software, to provide a solution that will assist deskless industrial and defense workers in completing essential, complex tasks.
According to the companies, the combination of the ARGO smartglasses from DigiLens and the Manifest work instruction platform from Taqtile will help to deliver a robust, industrial-lite solution for deskless workers around the globe, that will will enable workers to conduct maintenance, repairs, inspections, and other procedures more efficiently, accurately, and safely. The new solution is expected to be utilized across industries such as manufacturing, energy, healthcare, logistics, pharmaceuticals, telecommunications, and defense.
"Worker productivity, specifically deskless work, has been the focus of DigiLens ARGO. ARGO allows the frontline operator true hands free, body position independence, and now with Manifest from Taqtile, robust work instruction anywhere, at any time, in any environment. Manifest on ARGO provides a complete work ecosystem, giving industrial and defense workers a platform of the future; enabling them to be more efficient, precise, and agile while having their hands free for the task at hand," said Nima Shams, GM and VP of Product BU at DigiLens.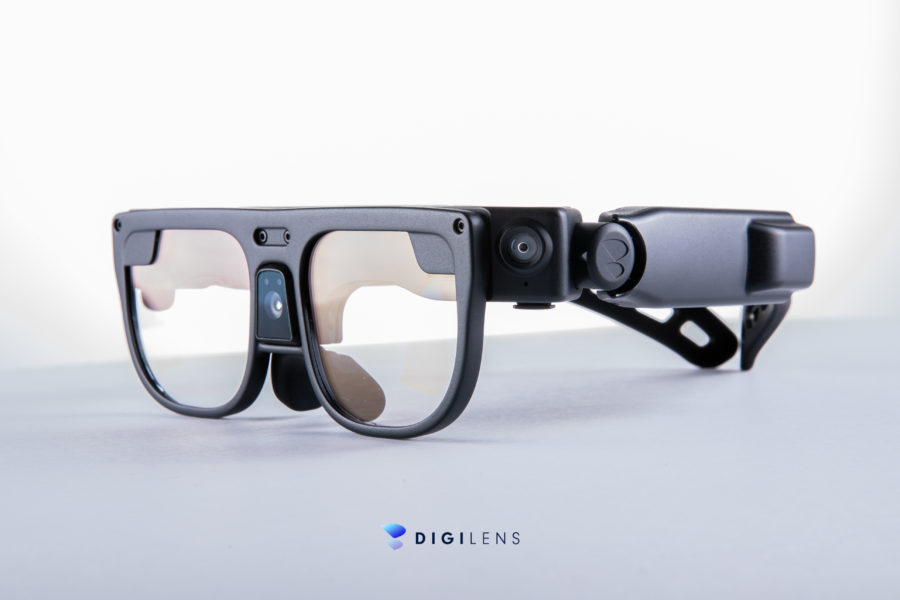 DigiLens, maker of ARGO smart glasses, is a manufacturer of holographic waveguides used for XR displays. The company has developed a patented optical platform and photopolymer technology for use indoors and in bright outdoor lighting conditions, that is able to deliver performance in a small footprint that does not require modification to be implemented in industrial and defense environments, according to DigiLens.
Taqtile's Manifest solution will help to complement DigiLens' hardware with AR technology that improves operational workflows so that jobs get done more accurately and consistently. Manifest empowers deskless workers to document maintenance and operational procedures, follow step-by-step work instructions, and analyze job performance and history more easily and efficiently. For complex tasks, the Manifest platform enables access to real-time remote assistance from knowledge experts who can view "see-what-I-see" video and guide deskless users with spatially anchored content within the AR environment.
"ARGO represents just the type of head-mounted, hands-free device that Manifest customers have been looking for," said John Tomizuka, CTO at Taqtile. "We continue to evaluate hardware solutions that will meet the unique needs of our deskless workers, and the combination of Manifest and ARGO has the ability to deliver performance and functionality that will appeal to the industrial and defense sectors."
For more information on DigiLens and its waveguide technology, click here. To learn more about Taqtile and its Manifest platform for AR-based work instructions, click here.
Image credit: DigiLens / Taqtile
Sam is the Founder and Managing Editor of Auganix. With a background in research and report writing, he has been covering XR industry news for the past seven years.