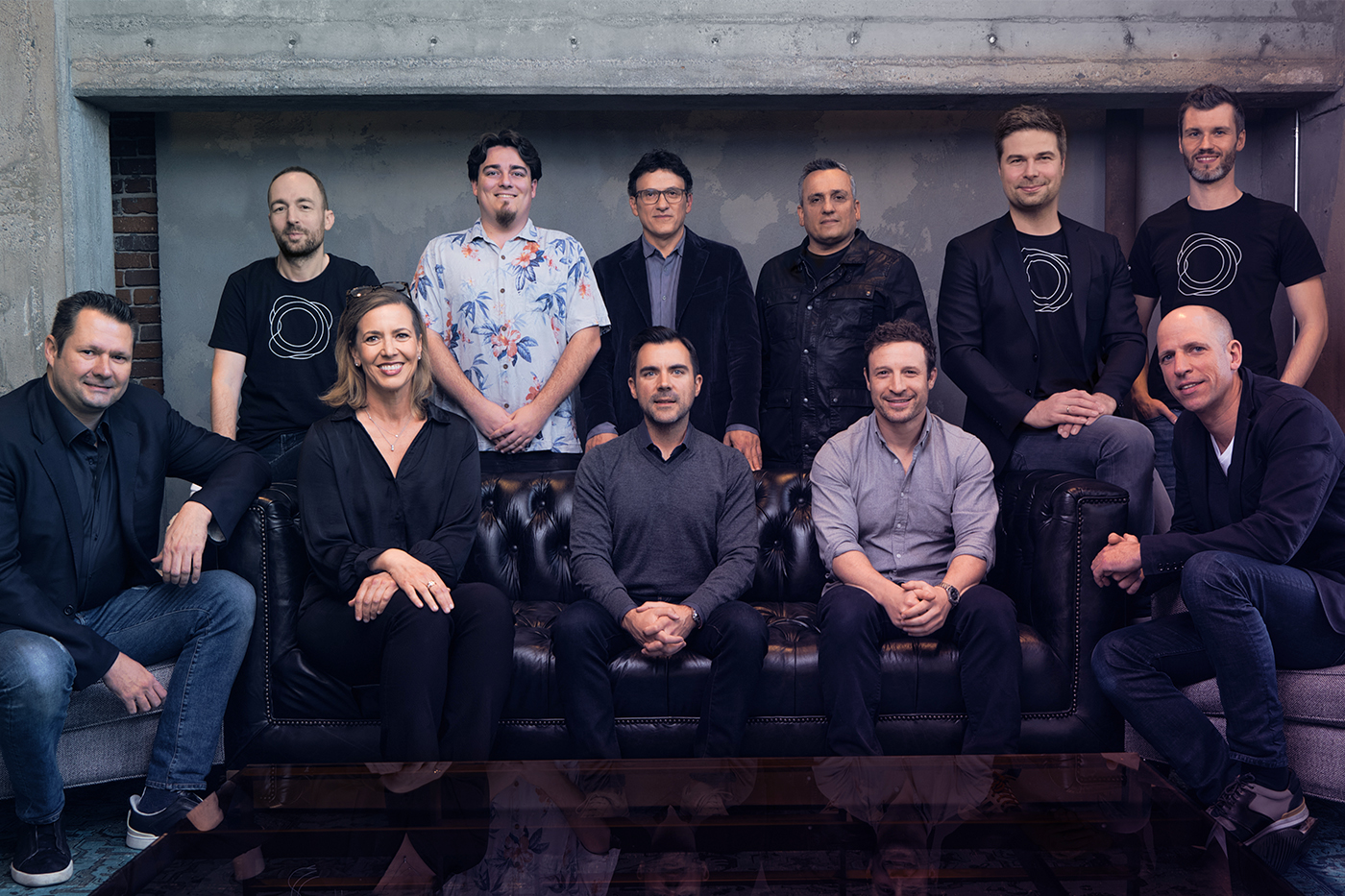 April 17, 2020 – Automotive XR company, holoride, has announced that in pursuit of its efforts to turn vehicles into "moving theme parks" and to drive the future of in-vehicle entertainment, it has appointed eight new members to its advisory board. holoride states that appointees will help to deepen the company's relationship with the global technology industry, advise on enterprise opportunities and provide guidance on growing product innovation.
"We're thrilled to add some of the world's most talented industry leaders and pioneers to our advisory board," said Nils Wollny, CEO and co-founder of holoride.  Nils added, "While breaking new grounds, it's critical that holoride is equipped with experts that touch each key audience segment. From entertainment, to transportation, technology, and finance, holoride is tapping into a diverse suite of entrepreneurs to move our company forward."
The company's new advisors include:
Anthony and Joseph Russo, Directors, Marvel Avengers Infinity War & Endgame — Anthony and Joseph Russo, collectively known as the Russo Brothers, are American film and television directors. The Russo Brothers are best known for directing four installments in the Marvel Cinematic Universe, and most recently, Avengers: Endgame (2019). They are the Chairmen and Founders of AGBO Films, an artist-led collective focused on creating global content for film, television and digital platforms. The Russo Brothers will be advising holoride from an entertainment and storytelling perspective.
Todd Makurath, Founder & Chairman, Superconductor — Founder and Chairman of Superconductor, Todd Makurath is also co-founder and Vice Chairman of AGBO Films. In addition to advising holoride from an entertainment perspective, Todd will connect the company with other industry leaders to bring its virtual reality experiences to life.
Dirk Ahlborn, Founder & Chairman, HyperloopTT — Dirk Ahlborn is an entrepreneur, investor, founder and chairman of Hyperloop Transportation Technologies Inc., a new mode of transportation. Ahlborn will advise holoride on innovation and opportunities within the mobility industry.
Palmer Luckey, Founder, Oculus VR (Facebook) — Palmer Luckey is the founder of Oculus VR and creator of the Oculus Rift virtual reality headset. He also serves as the founder of Anduril Industries, a defense technology company focused on autonomous drones and sensors for military applications. Palmer will advise holoride on technology and product innovation.
Thomas Alt, Founder & CEO, Metaio AR (Apple) — Thomas Alt founded Metaio AR in 2002, which was then acquired by Apple in 2015. He currently serves as a Partner at Atlantic Bridge, a global growth equity technology investment firm with over EUR €750m of assets under management across six funds — Machine Learning, Robotics, Computer Visioning, Cloud, IoT and Big Data. Thomas will advise holoride on augmented reality, virtual reality, and product innovation.
Kathleen Cohen, Thought Leader & Tech Humanist, Founder, The Collaboratorium — Kathleen Cohen founded The Collaboratorium, a production consultancy leveraging digital, XR, AI/ML, computer vision and experiential, thought leaders to solve enhanced guest experiences within multi-use environments. Hololens states that Cohen is connected within the attractions and entertainment industry, and through her work as it relates to the Metaverse, speaking engagements, and research projects relating to virtual humans, she will provide an ethical angle to holoride's business and technology.
Greg Castle, Founder, Anorak Ventures — Greg is the Managing Partner of Anorak Ventures, a seed-stage venture capital firm focused on emerging technology. Based in Silicon Valley, the firm has 42 portfolio companies in areas including VR/AR, robotics, computer vision, deep learning and artificial intelligence. Castle will advise holoride on funding and financial opportunities.
The company states that it held its first holoride Advisory Board Meeting back at the beginning of March, and now feels "strongly encouraged and highly motivated" to continue on its quest to change in-car entertainment. Updates on further company projects will be following soon, according to the company.
Image credit: holoride
Sam is the Founder and Managing Editor of Auganix. With a background in research and report writing, he has been covering XR industry news for the past seven years.