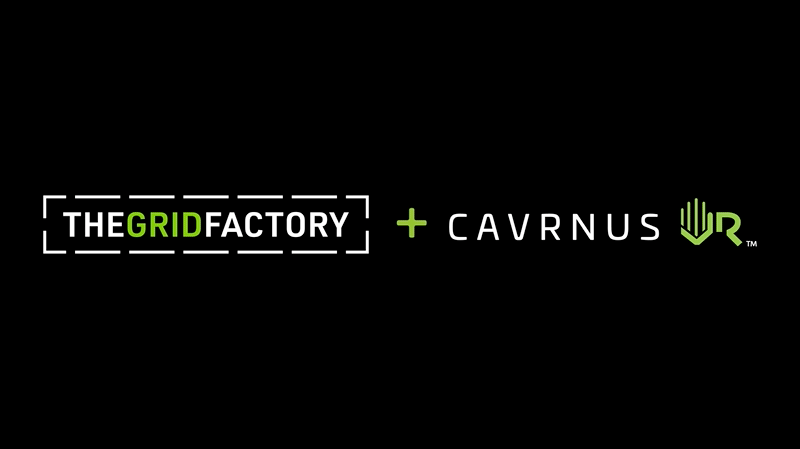 October 13, 2021 – Cavrnus, Inc., a provider of extended reality (XR) solutions for enterprise, and The GRID Factory, an immersive technology integrator specialising in NVIDIA technologies, have recently announced the signing of a strategic, global partnership agreement. The collaboration will enable The GRID Factory to integrate Cavrnus into its extended reality solutions for the enterprise.
Tom Murray, Head of XR Solutions at The GRID Factory, commented: "We are always excited to integrate with category leaders in extended reality, such as what we've done with NVIDIA's CloudXR, vGPU, and Omniverse. Adding the Cavrnus enterprise-grade metaverse builder platform to our data-centric, high-performance environments will allow us to deliver our customers' futures."
Cavrnus CEO and Co-founder, Anthony Duca added: "We look forward to seeing the rewarding and transformative extended reality experiences across multiple industries and workflows that will be enabled from our collaboration with The GRID Factory."
According to Cavrnus, the partnership will enable new classes of solutions for enterprises and brands to make it easier for employees, partners, and customers to come together in new ways in the metaverse.
The GRID Factory's provides an end-to-end solution design, from servers to software, that is able to deliver new spatial workflows for engineering reviews, operations planning, immersive training, to selling in virtual showrooms. The out-of-the-box collaboration tools, true multi-device and multi-platform support, and enterprise-grade security that are built-into the Cavrnus platform will serve as foundational aspects for how The GRID Factory will curate immersive solutions across a host of industries and workflows, according to the companies.
Earlier this year Cavrnus released its updated 2021.2 "open metaverse platform," adding features for spatial immersion and collaboration that allow enterprises to build and share interactive XR experiences across teams for connected growth. 
For more information on Cavrnus and its enterprise XR platform, click here. To find out more about The GRID Factory and its immersive technology solutions, click here.
Image credit: The GRID Factory
Sam is the Founder and Managing Editor of Auganix. With a background in research and report writing, he has been covering XR industry news for the past seven years.