November 11, 2020 – D-BOX Technologies Inc., a provider of haptic and immersive entertainment experiences, and Ubisoft, a creator, publisher and distributor of interactive entertainment and services, have today announced the upcoming compatibility of D-BOX's haptic technology with Assassin's Creed Valhalla, Ubisoft's latest video game release from the Assassin's Creed franchise on November 10.
D-BOX creates immersive experiences for a range of entertainment mediums, including movies, video games, and virtual reality (VR) applications. Some of the company's products include gaming and motion seats, and simulators, all of which are synchronized with content to provide more immersion for the user. Another solution where the company's motion technology is used includes the Hyperdeck (pictured below) from VR attraction provider, MajorMega. The Hyperdck is a four-player VR 'ride' that features environmental simulation.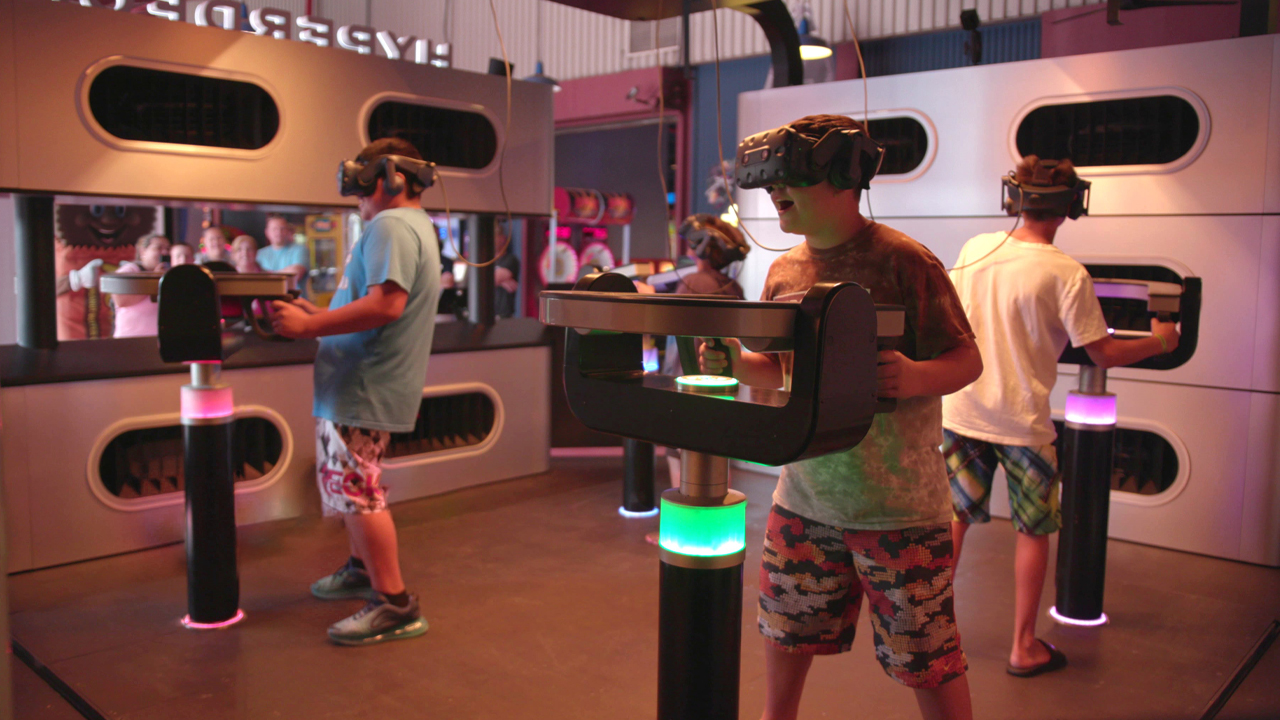 For its partnership with Ubisoft, D-BOX has used its expertise in immersive haptic entertainment to allow fans of Assassin's Creed Valhalla to enjoy a realistic immersive experience. The experience will be available by the end of December 2020 on PC as part of the title update and in early 2021 on console, when the D-BOX haptic code becomes available for each platform, according to the company.
Sébastien Mailhot, President and CEO of D-BOX, commented: "D-BOX wants to enhance experiences through haptics for gamers of all genre and the collaboration with Assassin's Creed Valhalla is a fantastic way to demonstrate all the power of D-BOX haptics."
He continued, "Being able to apply our technologies to such a polished title allows us to provide the ultimate immersive experience to a big range of gamers. We are committed to providing further high-quality haptics and help lift experiences to new levels for all gamers in the future and continue to change the landscape of video games experiences. This collaboration is just a beginning for D-BOX and AAA (triple-A) titles, as we have a long-term commitment to the genre." 
D-BOX Technologies Inc. is headquartered in Montreal, Canada, with offices in Los Angeles, USA and Beijing, China. For more information on D-BOX and its immersive solutions, please visit the company's website.
Image credit: D-BOX
Sam is the Founder and Managing Editor of Auganix. With a background in research and report writing, he has been covering XR industry news for the past seven years.