November 5, 2021 – DigiLens Inc., a provider of head worn holographic display and waveguide technology, has recently announced that it has closed the first round of its Series D funding. With over USD $50 million raised in this round, it now puts the company's valuation at over USD $500 million.
Samsung Electronics led the funding round, with participation from other investors including Samsung Electro-Mechanics, Diamond Edge Ventures, Alsop Louie Partners, 37 Interactive Entertainment, UDC Ventures, Dolby Family Ventures, and others. According to DigiLens, a second close is scheduled to be completed near the end of 2021 to allow other strategic investors to join the fundraising round.
DigiLens stated that recent announcements about its Design v1 developer smart glasses focused on accelerating XR content creation, and its T-REx (Transparent Resolution Expander) solid state wobbulation breakthrough, which according to the company doubles waveguide resolution without forcing tradeoffs in size, power consumption and form factor, has helped create momentum for this latest Series D funding round.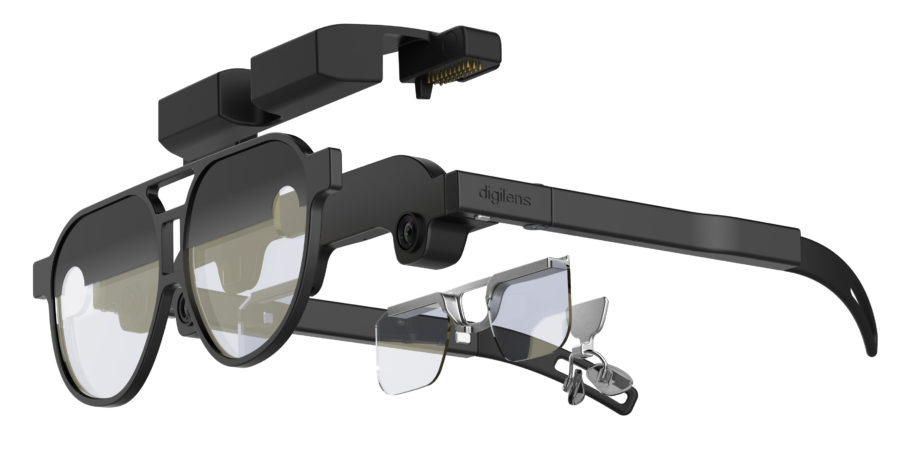 "Today's announcement helps establish DigiLens as the frontrunner in the race to develop the core optical technologies that are essential to deploying smart glass augmented reality (AR) and extended reality (XR) devices at scale. The waveguide display optics are the most difficult and important step in developing head worn hardware. We're excited to be working with Samsung Electronics during this next critical step of the category creation process." said Chris Pickett, DigiLens CEO.
Pickett continued, "Samsung's innovative nature and proven track record of manufacturing mobile devices at a global scale will unlock value for the whole industry. Bringing smart glasses to market will require an ecosystem approach in order to hit the timelines, volumes, and cost structure required for consumer devices. This funding round puts the necessary pieces in place to finally bring enterprise and consumer smart glasses to market at a realistic price point."
DigiLens states that its technology provides a balance of thin, light weight, high performance, low cost, and highly manufacturable waveguide displays for AR smart glasses. The company adds that its proprietary photopolymer and holographic contact copy manufacturing process is also cost-effective and scalable, enabling smaller, lighter, thinner, brighter, and more efficient lenses.
Commenting on the investment, Hark Sang Kim, EVP at Samsung Electronics, said: "We are very pleased to invest in and collaborate with DigiLens to prepare differentiated and competitive AR devices." Kim will also be joining the Board of Directors at DigiLens.
DigiLens noted that with this additional funding, the company believes that it is taking a "significant step toward being the core technology ingredient that will soon be inside XR hardware produced by a global ecosystem of contract manufacturers, OEMs, and content providers."
For more information on DigiLens and its holographic waveguides solutions for XR displays, please visit the company's website.
Image credit: DigiLens
Sam is the Founder and Managing Editor of Auganix. With a background in research and report writing, he has been covering XR industry news for the past seven years.