October 7, 2021 – DPVR, a Shanghai based company that specialises in virtual reality (VR) device design and manufacturing, has this week announced that it is collaborating with Veative, a provider of immersive learning solutions, to provide professional VR solutions for education that will aid students studying STEM subjects (science, technology, engineering and mathematics).
Veative provides a device-agnostic online VR educational platform consisting of a library of interactive, curriculum-aligned augmented and virtual reality (AR/VR) modules for STEM, english language learning and virtual tours. The company is also able to offer different lessons for students of different ages, allowing for varying levels of study difficulty. The platform offers over 600 online STEM lessons to its customers in more than 20 countries around the world, according to DPVR.
As part of their collaboration, the two companies have jointly launched a branded DPVR headset, labelled the 'EduPro', which is essentially a modified version of DPVR's P1 Pro device.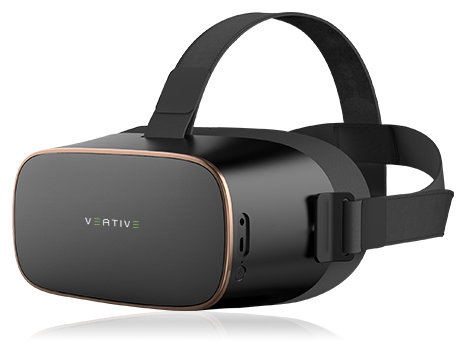 Commenting on the EduPro, Dave Dolan, Chief Product Officer at Veative said: "DPVR's P1 Pro headset was 90% ready for the education market, but the company was willing to work with us on the last 10% in order to make the device more suitable for our needs. Based on feedback we provided, DPVR made revisions to the head strap, liner, OS, and more, and the finished device became the EduPro."
The EduPro VR headset for Veative comes pre-installed with a professional education OS and 100+ hours of offline courses, allowing students to learn using VR even in areas with poor network connectivity. Students are able to interact with course content using either a touchpad or controller for the headset, and customers are also given the option of either 32/64/128 GB memory for increased on-device content storage.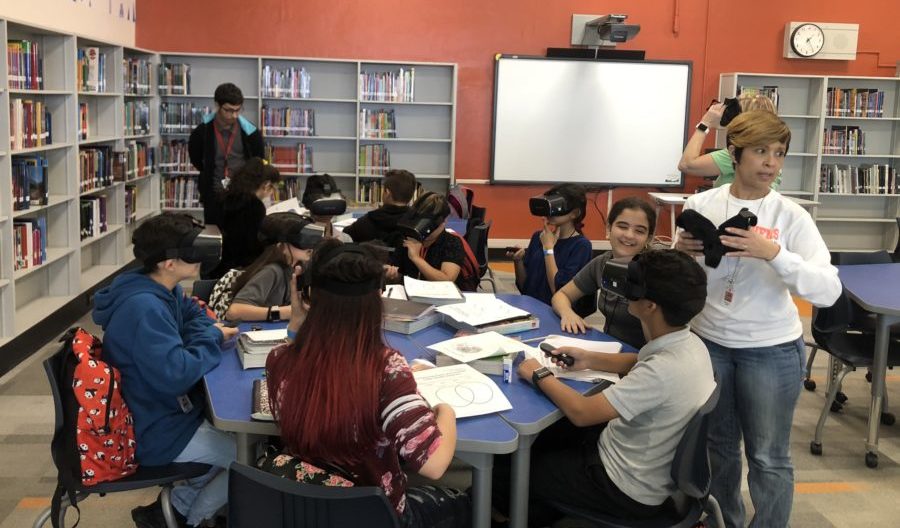 As far as educational content goes, Veative divides each lesson into three stages. The first stage is the learning stage, wherein students can view multimedia educational content. The second stage is the practice stage where students are able to interact with content in VR. Finally, the third stage is a test stage, which then enables teachers to view students' test results for each class on a computer in order to better understand the level at which students are learning and retaining information.
Derek Liu, Vice President at DPVR, said: "I am continually amazed at the new ideas Veative comes up with to apply virtual reality technology to a range of different applications." Liu added that DPVR helps to brand its hardware with the Veative logo (or any company logo for that matter), allowing businesses to present a completely branded solution to their clients.
For more information on DPVR and its virtual reality devices, click here. For more information on Veative and its immersive educational solutions, click here.
Image credit: DPVR
Sam is the Founder and Managing Editor of Auganix. With a background in research and report writing, he has been covering XR industry news for the past seven years.