December 20, 2022 – Vuzix Corporation, a supplier of smart glasses and augmented reality (AR) technology and products, has this week announced that Fujitec Co., Ltd., the world's largest manufacturer of elevators, escalators and moving walkways operating in 23 countries and regions around the world, has commenced a full-scale deployment of Vuzix M400 smart glasses to support engineers in the areas of elevator maintenance and training in Japan.
According to Vuzix, Fujitec has been conducting proof-of-concept studies using smart glasses for several years as part of its efforts to address issues surrounding the challenges of providing elevator and escalator maintenance. These challenges are mainly to do with the diversity and sophistication of the company's products, but also dealing with an aging engineer population that needs to pass its knowledge and skills to a younger generation of service engineers.
Fujitec's primary evaluation and selection criteria included an easily visible and adjustable display, ease of use with a helmet, glasses or working gloves, high-quality video calls, long battery life, and durability in harsh on-site environments, among other things. Ultimately, the company decided that the Vuzix M400 solution offered a compelling hands-free match for its needs.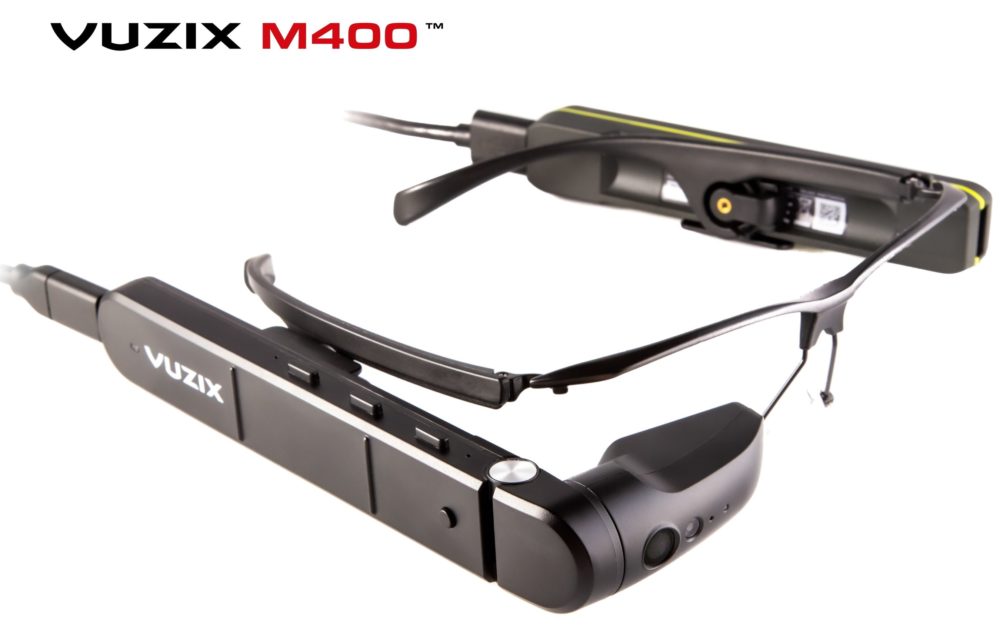 Through the use of Vuzix smart glasses by its engineers, Fujitec will be able to have its most skilled engineers provide remote support and auditing of installation and service work via video calls, thereby reducing travel costs and time usage. Additionally, the remote support can supplant the need for on-site safety inspections and management, according to the company.
"Vuzix smart glasses are high-performance, lightweight, comfortable and completely hands-free, offering the multifunctionality that firms like Fujitec can use broadly within their operations to improve both productivity and engineer safety," said Paul Travers, President and Chief Executive Officer at Vuzix. "We look forward to working with Fujitec as they deploy our smart glasses throughout their service operation."
For more information on Vuzix and its augmented reality smart glasses solutions, please visit the company's website.
Image credit: Vuzix
Sam is the Founder and Managing Editor of Auganix. With a background in research and report writing, he has been covering XR industry news for the past seven years.