May 11, 2022 – Today at Google I/O, the company's annual developer conference, Google announced its new ARCore Geospatial API on Android and iOS. The new API will enable developers to create immersive experiences in real world locations in 87 countries, without having to be there.
ARCore is Google's platform for building augmented reality (AR) experiences. Using different APIs (application programming interfaces), ARCore enables phones to sense their environment, understand the world and interact with information.
Google stated that developers have been asking for the ability to create applications that can scale across the world, which would require easy access to a 3D model that is always up to date, machine readable and optimized for location. The new API now makes this possible, according to the company.
Jeanine Banks, VP & General Manager, Developer X & Head of Developer Relations at Google, said: "This launch opens up access to nearly 15 years of Google's experience through Google Maps with an API that combines billions of images and our visual positioning service. Users will be able to interact with AR content at many more places, creating opportunities for apps to be more informative, engaging and delightful." She added, "With ARCore Geospatial API, the planet is literally your canvas."
Google also announced that it is releasing 'Balloon Pop', an open source AR demo that gives developers an easy way to get started with the API.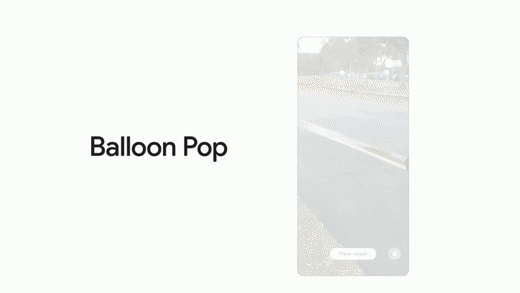 Google stated that it has been working with partners like the NBA, Snap, Lyft, NTT Docomo, and more to explore and build applications for different industries, including education, entertainment and utility. Now, with the new ARCore Geospatial API, developers will be able to create AR experiences for a range of different industries and use cases and deploy them to where their users are across the world.
Commenting on the new API, Melissa Brenner, EVP of Digital Media, NBA, said: "The ARCore Geospatial API is a game changer for building novel AR experiences for fans around the world."
For the full keynote from Google I/O, click here. For more information on Google's ARCore platform for creating augmented reality experiences, click here.
Image credit: Google / YouTube
Sam is the Founder and Managing Editor of Auganix. With a background in research and report writing, he has been covering XR industry news for the past seven years.