July 8, 2021 – Harena Data, an esports community aggregator, has recently revealed its new cognitive analytics platform 'COGNISAT'. The platform combines sport specific virtual reality- (VR) based analytics with video game metrics from GYO Score (an esports and gaming data analytics platform) and computer-based soft skill cognitive metrics and performance profiling into a common data set.
According to the company, the data set provides a comprehensive cognitive view of a traditional or virtual athlete and helps athletes, recruiters and coaches to better understand the athlete today, provides tools to improve cognitive performance using the virtual world and the real world, provides insights into team management, and identifies cognitive areas most damaged by injury or setback for athletes in rehabilitation.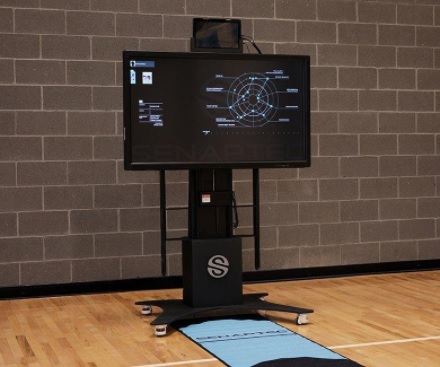 "COGNISAT is Moneyball on steroids for all sports, virtual or traditional, at an extremely affordable price point, that will become more and more powerful the more athletes use it. It's an advanced analytic and learning machine that analyzes athletes and empowers them to become better using the best systems available in both traditional and virtual worlds," said Derek Pew, CEO at Harena Data. "We envision COGNISAT replacing many traditional assessment tools used in youth development, college recruitment and employment recruitment of scholar athletes."
Harena Data stated that COGNISAT is now available to license to colleges, universities, professional sports teams, esports teams, youth development organizations, sports leagues, and other interested parties.
The company noted the following required and recommended hardware specifications for its COGNISAT platform:
Required: 
HTC VIVE

Tracked motion controllers

Room Scale
Recommended specs:
OS: Windows 10 (64bit)

Processor: Intel Core i7 Skylake or equivalent

Memory: 16 GB RAM

Graphics: Nvidia GTX 1070 or equivalent

DirectX: Version 12

Storage: 1 GB available space
Harena Data has developed GYO Score to be a data analytics, league development, and player management tool for the esports industry. In addition to GYO Score, Harena Data specializes in esports consultation regarding the development and deployment of esports venues, scholastic esports programs, and esports league concepts. For more information on the company, please click here.
Image credit: Harena Data
Sam is the Founder and Managing Editor of Auganix. With a background in research and report writing, he has been covering XR industry news for the past seven years.