July 22, 2021 – holoride, the Audi-backed company that provides technology to combine navigational and car data with XR, has today released its 'Elastic' Software Development Kit (SDK) on the newly launched holoride 'Creator Space'. Created to run on the Unity game engine, the Elastic SDK enables developers to access tools to create immersive, in-car game experiences.
holoride is building an immersive in-vehicle media platform by enabling processing motion and location-based data in real-time using the Unity game engine. holoride's content adjusts to the motion of the vehicle and route and perfectly syncs with the passenger's journey. Through this, holoride is creating a new media category made for moving vehicles called 'Elastic Content', which the company states allows for a novel approach in content creation.
"The release of our Elastic SDK marks an important milestone for holoride in preparation for our market launch in 2022," said Nils Wollny, CEO & co-founder of holoride. "We're opening a world full of possibilities for content creators to start building contextual, immersive experiences for passengers. By eliminating tech and business complexity, we encourage content creators to unleash their full creative potential and embark on this ride to build great content."
The Elastic SDK will be at the core of this creative development process and the software that drives the holoride experience. It is a creative reinterpretation of real-world maps and geographic information that is projected into the Unity Scene, which is where creators work with content assets within the Unity platform. 
"From next-generation infotainment systems to augmented and virtual reality-powered experiences, Unity is changing how in-vehicle content is created and consumed," said Timoni West, Vice President, Augmented & Virtual Reality at Unity. "holoride is revolutionizing the way that we can interact with moving objects, both in the digital and physical world and is representative of how Unity's platform is the underlying SDK for the metaverse."
holoride noted that as people start to make better use of their travel time, in-vehicle Elastic Content will become an attractive option for passengers – whether for entertainment value or to reduce motion-sickness. Giving creators access to the Elastic SDK will open up more avenues for XR content creation, as vehicles become a new medium for content consumption.
To further the content creation process, holoride has built the Creator Space, which includes everything users will need for their development journey, including the Elastic SDK, documentations, and tutorials curated by holoride and continuously enriched by the developer community. As well as this, the Creator Space is a platform for developers, artists and enthusiasts alike to collaborate in creating richer content, according to holoride.
To encourage content creators to get started with the Elastic SDK, holoride has built its Development Kit, a prototype that provides all essential data so creators can conduct real-world tests in a car. The Development Kit will allow content creators to demo the content they have built using the Elastic SDK and provide them with valuable insights aside from simulating it in a game engine.
With support from Audi and Unity, holoride will also offer developers the opportunity to experience Elastic Content first-hand with original content created by Schell Games in a roadshow from Los Angeles to San Francisco. With holoride experts onsite, developers will have the chance to discuss the Elastic SDK and its wide range of capabilities.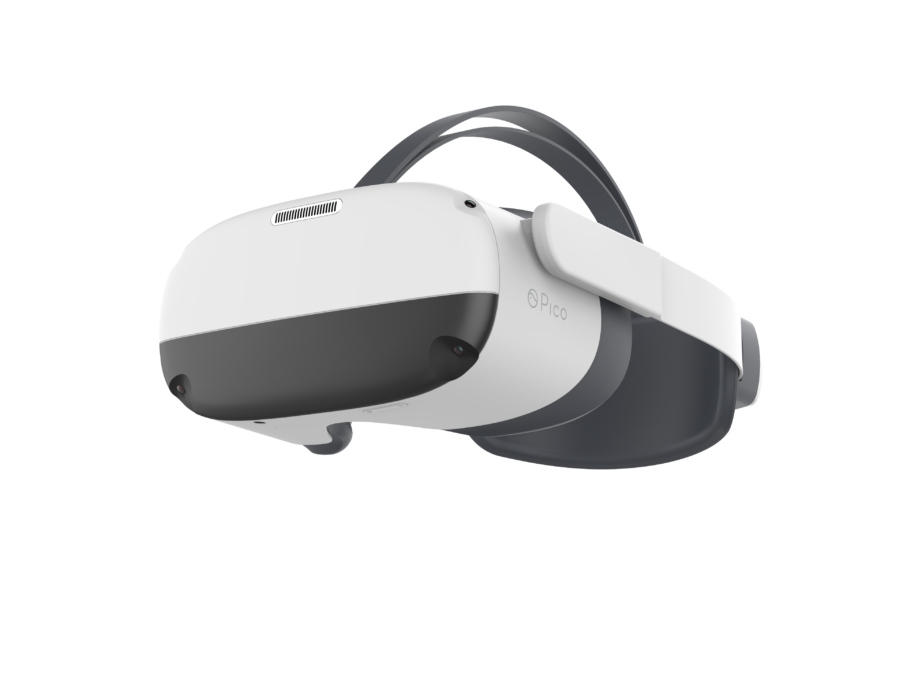 Pico Interactive will be the first virtual reality (VR) headset provider to support the holoride experience through the Creator Space. Developers who use Pico's VR headsets will be able to take their creations beyond their computers and experience them in combination with holoride's Development Kit.
Developer or gaming studios can apply for one of the limited development kits. To apply, visit holoride's Creator Space. For more information on holoride and its automotive XR solution, please visit the company's website.
Image credit: holoride / Pico Interactive
Sam is the Founder and Managing Editor of Auganix. With a background in research and report writing, he has been covering XR industry news for the past seven years.