Looking to launch a new XR solution? Learn how companies like HTC, Rokid, and HaptX launch award-winning products using powerful PR & marketing.
This article was originally published by Arprio. If you're currently working on releasing a new XR product or solution, Arprio helps XR companies map out their go-to-market strategies. Get in touch with Arprio now to learn more about how they can help.
‍The extended reality (XR) market is predicted to be worth more than $200 billion by 2025, and has the potential to further revolutionize a number of industries, from gaming, to healthcare, education, and entertainment. However, launching an XR product can be challenging, not least because of the complexity of the technology and lack of consensus on industry standards. On top of this, a successful launch requires a targeted marketing and public relations strategy that reaches consumers at the right time, with the right messaging.
To help you better market and launch a new XR product, we've collected recent examples of successful product launches, from VR and AR headsets to haptics hardware. In this blog, we'll outline the key factors that make up a successful XR product launch from a PR and marketing perspective, with key takeaways that you can use to inform your own launch strategy.
Arprio helps XR companies map out their go-to-market strategies. If you're currently working on releasing a new XR product or solution, get in touch now to learn more about how Arprio can help.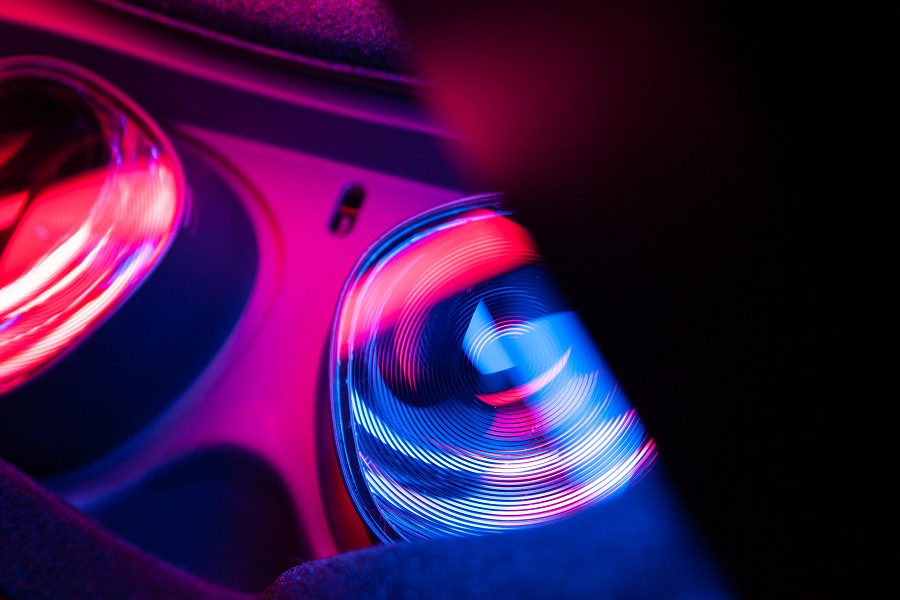 Types of XR Product Launch (With Examples)
First off, it's important to understand that the XR space is made up of a number of different solutions, each with their own nuances when it comes to go-to-market strategy. To help you navigate this better, we've broken down our findings into the main XR product types, highlighting recent successful examples and key takeaways from each. Other examples of XR products exist, like peripheral devices and XR software, but for now we've chosen to focus on three of the most popular physical products in XR: VR headsets, AR headsets, and haptics devices.
Virtual Reality (VR) Headsets – HTC Vive XR Elite
The VR headset category is highly competitive, and typically comes with a high cost of entry, years of research and development prior to launch, and a sophisticated sales and distribution structure. Beyond this, extensive PR and marketing is a vital part of any new VR headset launch, including advertising, events, consumer demos, and a consistent output of content across multiple media, such as press-releases, brand partnerships, and influencer marketing campaigns (to name a few).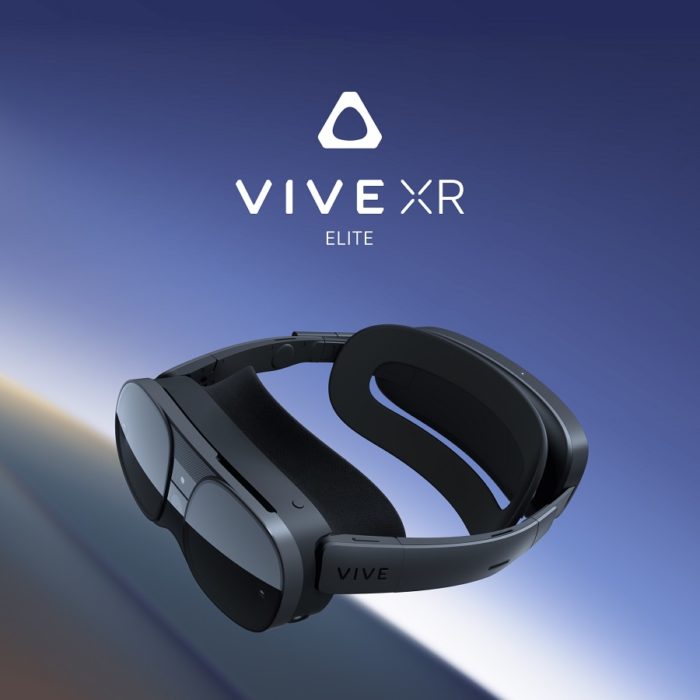 One of the most successful examples of a new VR headset launch in recent memory is HTC's Vive XR Elite. The XR Elite was unveiled at the beginning of 2023, in a keynote speech at CES the world's largest consumer electronics trade show (where it was the most awarded headset of the convention). Prior to this, HTC teased the XR Elite on social media in the run up to CES, building anticipation for the product's release.
"Pointing out uniquely powerful technical specs, or intriguing functions to consumers, is an integral part of any successful launch."
A huge part of the success of the XR Elite is the device's technical features. Successful XR devices are innovative, functional, and engaging, and these factors should be important hooks for PR and marketing in the lead up to launch. Pointing out uniquely powerful technical specs, or intriguing functions to consumers, is an integral part of any successful launch.
Some of the key features that were promoted early on in the XR Elite's launch campaign were the device's graphics capabilities, eye-friendly adjustable lenses, and its vivid passthrough capabilities (i.e., the ability to blend between full virtual reality and real-world, augmented space through the headset's cameras). To highlight these features, HTC's launch approach centered around convention presence, live demos, mass-market coverage through press releases and partnerships, and compelling branding and advertising campaigns.
HTC Vive XR Elite Launch – Key Takeaways
Here's an overview of the key factors that made the XR Elite's launch successful:
The XR Elite was launched at a major global consumer electronics show. Given the global stature of HTC as a brand and the anticipation around the XR Elite's launch, leveraging a major convention like CES was critical. (Here's a great recap video by HTC of the launch.)
A well-researched and innovative consumer product. The XR Elite built on its predecessors and the standards set by other competitive models in the VR headset space, like the Meta Quest Pro. The functionality and design of the XR Elite was a fundamental part of its launch success.
HTC clearly described the core features and value of the product through compelling copy, beautiful branding, product photography, promotional videos, and live demonstrations.
HTC put out a widely distributed press release that was well-written, speaking to the context of the launch and the product's value proposition, including core design features, and the power of the XR Elite as a new market-leading VR headset. HTC also included local market pricing, which was useful for consumers to benchmark against other models.
Finally, HTC maximized their press coverage through a mixture of both partnerships and organic marketing, with reviews on mainstream tech sites (CNN, CNET, WIRED), tech blogs and leading AR/VR news sites, content creators and influencers, as well as mainstream media and advertising. The use of pre-launch social teasers was also an important pillar in the launch's success.
Augmented Reality (AR) Headsets – Rokid Max
AR products are designed to overlay digital content onto the real world, allowing users to interact with reality in a layered and engaging way. AR solutions can be implemented using smartphones or specialized devices like AR glasses, and can be used for a range of purposes, including education, construction, gaming, and retail.
A recent notable launch in the AR headset category is the Rokid Max, launched in March 2023, which built on the success of the device's predecessor, the Rokid Air AR. The Max comes with the equivalent of a 215-inch borderless screen viewed at 6 meters away, giving a true cinema feel at a relatively low price point of $439 USD.
"Bringing customers into your design process is a great marketing tool. It shows your commitment to solving the kinds of problems the XR space is trying to tackle, and makes users feel like an important part of the process."
In their recent Open Day Product Launch Event, the Rokid team outlined five key drivers that guided their design approach at every level of the Max, from software architecture to hardware design. The five core design principles for the Rokid Max were:
Perception
Understanding
Interaction
Collaboration
Digital creation
Rather than just list the core features of the Max, Rokid chose to give users context as to why those features were developed in the first place, bringing customers behind the curtain of their design thinking. As an overall PR strategy, this helps users at both the consumer and enterprise level to better understand the context in which a solution is conceived. Ultimately, Bringing customers into your design process is a great marketing tool. It shows your commitment to solving the kinds of problems the XR space is trying to tackle, and makes users feel like an important part of the process.
Rokid Max Launch – Key Takeaways
Here are some of the main reasons Rokid's AR headset launch was unique.

Technical focus. As with VR headsets, your launch messaging for any AR product should highlight some of the technical capabilities of your solution, particularly those that differentiate your product from your competitors (in a positive way). Consumers expect market leaders and disruptors alike to push the envelope when it comes to the state of technology in XR.
Rokid shared their design thinking in their launch messaging. By bringing their audience behind the scenes of their design approach, the kinds of problems they were trying to solve, and the outputs they ended up with, Rokid not only showcased their commitment to innovation, but also helped customers feel like an important part of the innovation journey. Rokid's launch messaging presented them as deep thinkers, willing to make mistakes, learn, and improve their solutions to push the boundaries of AR.
Competitive pricing. At just $439 USD for pre-orders, the Rokid Max is entering the market at an accessible, consumer-friendly price – roughly the same as an intermediate smartphone. Careful pricing analysis should be an integral part of your launch, and your price should line up with the kind of XR brand you want to be perceived as, and the quality and nature of your product overall.
Haptics – HaptX Gloves G1
Haptic products use vibrations and force feedback to create a sensation of touch in VR and AR experiences, and can be integrated into controllers, gloves, or full-body suits to provide users with a more immersive experience. The haptics space is still in its infancy compared to sectors like VR, making it a truly exciting space with huge potential for innovation, and lots of room for new solutions. Haptics, like VR and AR, are already revolutionizing the way we think about industries like manufacturing, design, construction, and healthcare, to name a few.
A great example of a company that has successfully launched haptic products is HaptX, a company that designs haptic gloves for VR and robotics. The company conducted extensive research and development before launching their HaptX Gloves G1, and has since partnered with industry-leaders like Nissan to enhance their vehicle design process, showcasing the potential of haptic devices beyond consumer-facing products.
Highlighting their gloves' value in offering 'realistic touch for the enterprise metaverse,' HaptX has relied on a combination of stunning live demos, product functionality, beautiful branding, awesome customer service, and clear messaging in their launch.
Like the Vive XR Elite, HaptX has designed an exceptional product with real-world value both on the consumer and enterprise side. With products as innovative as HaptX's G1, a successful launch centers around showing people the real-world, practical applications of your product. (If you can make one of those people Jeff Bezos, shown here using HaptX gloves to operate a tactile telerobot, even better.)
HaptX Gloves G1 Launch – Key Takeaways
Here are the main reasons why HaptX's G1 gloves' go-to-market strategy has proven successful.
Create a truly innovative product. HaptX's G1 gloves are a stand-out product in the XR/metaverse space, from a technical standpoint, and a practical one. The gloves have huge potential for entertainment and gaming, but also much wider applications for industries like manufacturing, education, and healthcare.
Demo your product, and film the event. Live demos are a vital part of the launch process. The more coverage you can get of successful demos, particularly at major conventions, the more successful your launch will be.
Develop a powerful brand identity. HaptX's website showcases a beautiful brand identity for their product, which tells the story of the G1 gloves through high-quality design, clear and direct copywriting, and clean UX. Your brand is an integral part of your customers' perception of your product, and should be a foundational pillar of your launch strategy.
Conclusion: How to Launch a Successful XR Product
Ultimately, launching a successful XR product starts well before your launch event, and continues long after it. However, assuming you've built a well-researched, functional, and technically exceptional product, your launch story should include all the following:
Widespread coverage of your product. 
XR is one of the new frontiers of technology. In a space as forward-thinking as this, you have to ensure you're finding the right platforms and press for your product. Launch events, convention presence, tech, mainstream, and blog media coverage, open days, digital advertising, social media, influencer marketing and other brand partnerships, should all be core components of your go-to-market strategy. In particular, live demos showcasing your products in person are integral to any new XR product's success.
Tie your story to your features. 
One of the main reasons the XR Elite was successfully launched was the consistency of messaging deployed by HTC and its focus on core features. By basing their launch story around the innovative design capabilities of the XR Elite, HTC was able to differentiate the XR Elite from competitors. Continuous focus on a few core features – like the XR Elite's vivid passthrough capabilities – allowed HTC to hook their new device in the minds of potential consumers and tech commentators alike.
Help users feel like part of the development journey. 
Rokid's brand was intimately connected to its user base. From open days, to actively engaging with their customers on social media, Rokid have created a brand that feels truly collaborative. In their messaging for the Max, Rokid come across as a company who listens to their customers and who want to innovate on that basis. If you're launching any XR product, think about how you can give users context behind the technical features you've decided to include (or exclude) in the run up to your launch.
Give your product and launch a solid brand identity. 
Finally, how you tell your story is just as important as what you say. Your brand identity should clearly reflect your company's values, goals, and underlying character. Good brands are distinctive, accessible, articulate, and engaging. From your copywriting and tone of voice, to your website aesthetic, design style, advertising, photography, customer support, and brand partnerships, your brand identity determines how successfully your new product will cement itself in the hearts and minds of your customers, beyond functionality alone.
If you're currently looking to launch a new XR product or solution, Aprio can help. Arprio helps XR companies navigate their go-to-market strategies with expert PR and growth services. Get in touch now to learn more.
Oliver is a seasoned brand strategist and content writer. He has designed brand identities for FinServ, telecoms, and marketing companies. Oliver holds an MSc in Psychology and a BA in English Literature and American Studies.