January 7, 2021 – Iristick, a provider of augmented reality (AR) smart glasses developed for industry, and Harvest Technology Group Limited, a provider of remote communication technologies, have announced that they have entered into an agreement to commence proof of concept trials for integration of Harvest's Infinity Nodestream and Wearwolf technology into Iristick's industrial smart glasses.
Harvest Technology Group Limited is an Australian operated group of companies whose portfolio includes Harvest Technology Pty Ltd and Harvest Infinity Pty Ltd. Harvest Technology is a bespoke subsea technology solutions provider for the energy, resources, and renewables sectors. Harvest Infinity is an innovation company developing remote control, communication, automation and monitoring solutions.
The initial agreement will continue development of the integration of the Company's Infinity Wearwolf application into Iristick smart glasses, embedding them with the Infinity Nodestream video encryption and streaming protocols.
Wearwolf is a software application version of the Infinity Nodestream encoding platform designed to run on wearable and smartphone mobile devices. According to Harvest, Wearwolf enables live secure point-to-point video and communications at ultra-low bandwidths and over poor quality or congested networks. Video and audio can be transferred as low as 32 kbps, allowing users to communicate directly to a Nodestream decoding device.
Prototype testing was completed during December 2020 where the Wearwolf application was successfully combined with the Iristick software development kit (SDK) on a smartphone and proved to work with the cameras, microphone and screen on the Iristick smart glasses. The companies stated that trial communications were successfully made and maintained between Perth, Australia and Brussels, Belgium at 128kbps.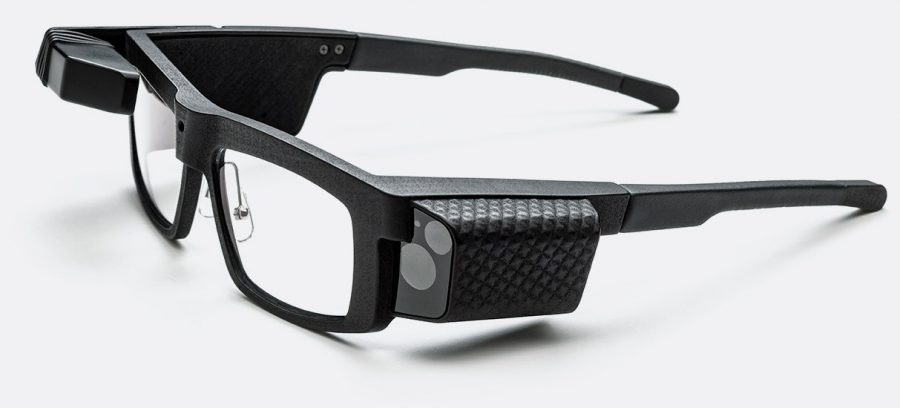 Harvest states that a final commercial product is planned for launch during the first quarter of 2021 and will communicate point-to-point with Nodestream mini decoding devices and the soon-to-be released Nodestream downloadable decoder software application, which will run on laptops and desktop computers.
"We are very excited to be involved in a relationship with Iristick and look forward to our joint opportunities in the future. The synergies between our two companies are synonymous with a motivation to deliver high-quality remote communications and assistance from anywhere in the world", said Paul Guilfoyle, Company Group Managing Director at Harvest Technology Group. "We have successfully proven our Wearwolf application on multiple wearable platforms and we are confident it can be quickly adapted for use across other wearable devices. Given the expected growth in the wearables market, we are forecasting more than 1,000 new Wearwolf licenses in 2021."
Johan De Geyter, Iristick CEO, commented: "The global pandemic kickstarted the use of remote assistance via smart glasses as a solution to keep enterprise operations running under strict travel bans and contact restrictions. As field workers are sometimes confronted with low or no Wi-Fi connection, this collaboration can overcome that issue and make remote assistance available over low bandwidth, at any possible location, ensuring workers stay connected at any time."
For more information on Iristick and its augmented reality smart glasses solutions for industry, please visit the company's website.
Image credit: Iristick / stock image – Unsplash
Sam is the Founder and Managing Editor of Auganix. With a background in research and report writing, he has been covering XR industry news for the past seven years.