In Augmented Reality and Virtual Reality News
January 27, 2021 – Marxent, a provider of 3D and augmented reality (AR) solutions for e-commerce, sales and enterprise, has announced that after a successful trial, retailer John Lewis is going to be rolling out 3D visualization for all appointments for its Home Design service. The new technology, which has been developed by Marxent, will be used by Home Design Stylists at John Lewis to showcase their interior design work to customers. Stylists will be able use 3D visualizations to help shoppers to decide what home products will look like in a room and understand the physical layout and size of their space.
According to Marxent, customers attending either an in-store or virtual appointment will be able to recreate their rooms digitally with the same room dimensions, doors, and windows in a realistic 2D or 3D image. Designs will then include John Lewis products, bringing to life possible interior design and layout ideas. Customers will also be able to change the color of the walls and floors to create a complete look.
After the appointment, customers will be emailed a floor plan, a 3D visualization of the space created for them with shoppable links, and at least one photograph-like 3D render that captures the virtual space from a specific perspective.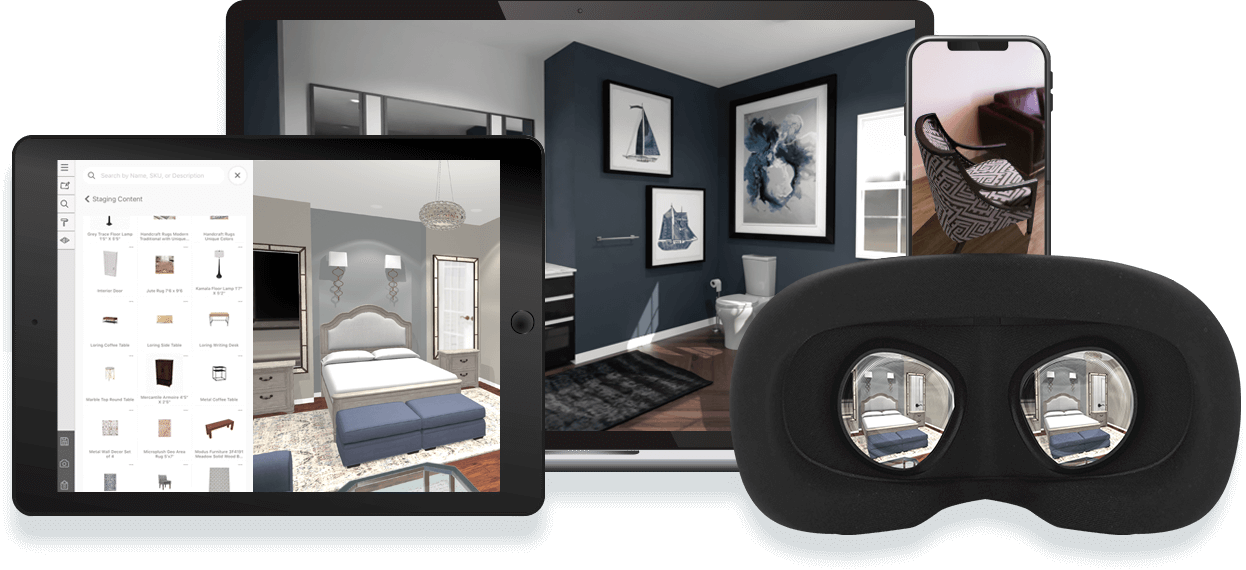 Karen Reeves, Advisory Services Trading Manager at John Lewis, said; "This technology was successfully trialed last year, with great feedback from customers and partners alike. We are thrilled to be bringing this experience to our customers on the high street as part of our free Home Design appointments, allowing customers to fully immerse themselves in their designs and get excited about their future home improvements." She added, "By using the tool, we have found customers can confidently explore options that they may not have considered before and understand better how their room will come together."
Beck Besecker, Marxent's CEO and Co-Founder, commented: "John Lewis has a long history of innovation and we're proud to be part of that story. This investment in Marxent's 3D Cloud positions John Lewis to bring inspiration and visualization to every point in the customer journey."
Earlier this week, Marxent announced that it had secured Series C funding, which the company stated it will use to help fund its international expansion and new product development. Marxent has positioned itself within the home vertical, and provides its customers with 3D modeling services, whereby it renders 3D assets for e-commerce, sales teams, & enterprise. The company also provides a variety of 3D apps that offer both augmented and virtual reality functionality and capabilities for enterprise customers.
The new Home Design visualization experience will be available in all John Lewis & Partners Home Design Services appointments from January 2021. For more information on Marxent, please visit the company's website.
Image / video credit: Marxent / YouTube
Sam is the Founder and Managing Editor of Auganix. With a background in research and report writing, he has been covering XR industry news for the past seven years.