May 26, 2022 – Magic Leap, Inc. has recently announced a new strategic partnership with Globant, LLC, an IT and software development company that focuses on reinventing business through innovative technology solutions, to develop and deploy tailored software solutions for enterprise customers.
By combining Magic Leap's advanced spatial computing platform with Globant's expansive software development capabilities and global presence, the two companies aim to accelerate business adoption of augmented reality (AR) with greater speed, scale and impact.
As part of the agreement, Magic Leap will provide Globant's software development team with premier access to its technology portfolio – including the upcoming Magic Leap 2 device – to co-design AR-enabled solutions uniquely suited to the needs of each enterprise customer. Magic Leap also stated that the collaboration will help to further enable AR innovation among the company's new and existing customers, including those participating in the Magic Leap Early Access Program. Globant will also partner closely with Magic Leap's teams to provide feedback on its software development and product roadmap.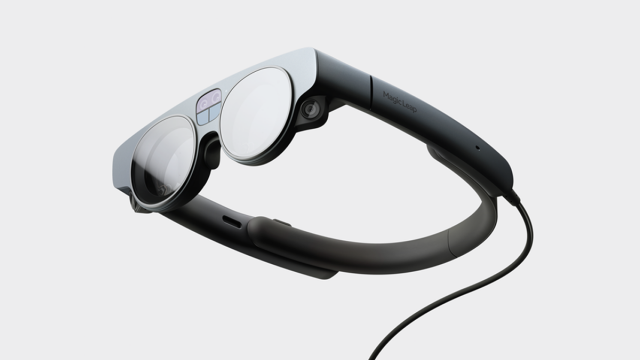 "AR and spatial computing will be critical to the future of business and work," said Peggy Johnson, CEO of Magic Leap. "However, there is still not enough industry investment to fully realize the technology's transformative potential. We're working to solve this problem by strategically cultivating a cohesive and agile innovation ecosystem with Globant to bring our best-in-class AR technology into the mainstream."
With more than 18,000 developers around the world, Globant has supported the digital reinvention of organizations across a wide range of industries, from healthcare to the public sector.
"Every innovation comes with its own challenges and opportunities," said Martin Migoya, CEO and co-founder of Globant. "For AR specifically, the opportunity for mass adoption relies on seamless integration between hardware and software. As a trusted leader in digital transformation, Globant offers unmatched software capabilities that will be synergistic with Magic Leap's powerful technology platform as we work toward our shared goal to deliver greater value for enterprise customers."
For more information on Magic Leap and its spatial computing solutions, including its upcoming Magic Leap 2 device, please visit the company's website.
Image credit: Magic Leap
Sam is the Founder and Managing Editor of Auganix. With a background in research and report writing, he has been covering XR industry news for the past seven years.