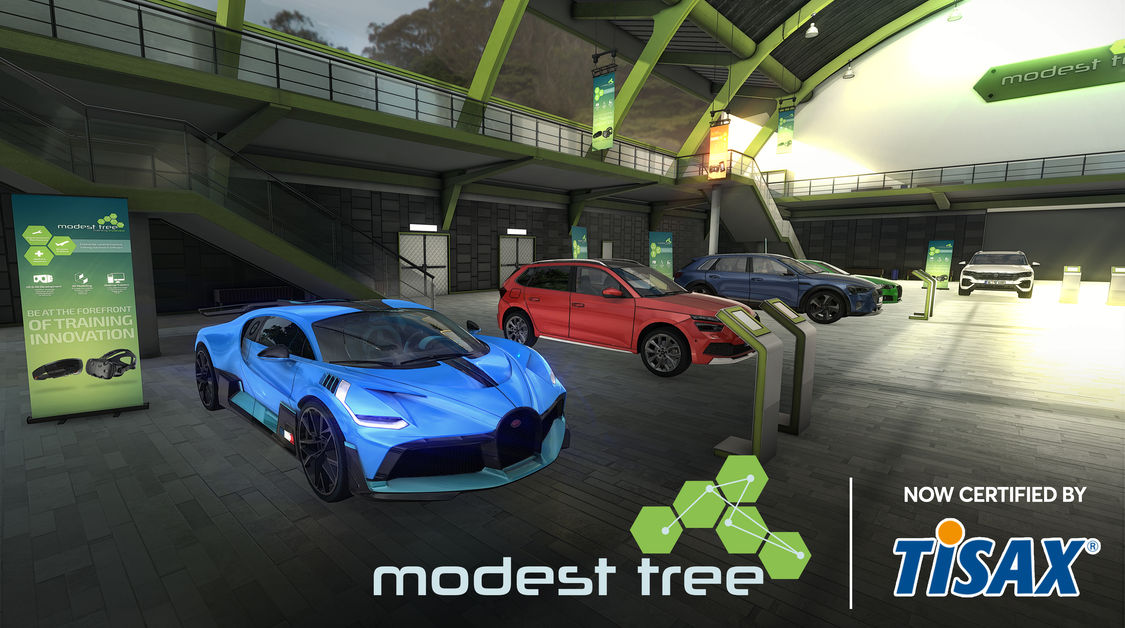 In Augmented Reality and Virtual Reality News
July 31, 2020 – Modest Tree, a software development company specializing in augmented and virtual reality training for manufacturers, has recently announced that it has achieved Level 2 TISAX (Trusted Information Security Assessment Exchange) certification to support and enhance the acceleration of immersive training for the automotive industry. 
The TISAX standard was established in 2017 by the German Association of the Automotive Industry (VDA) based on ISO 27001 data and information security certification standards. Tailored specifically to the advanced security requirements of the automotive industry, TISAX is recognised internationally by automotive manufacturers and the entire supplier network, including companies such as Audi, BMW, Mercedes Benz, and Volkswagen.
Modest Tree stated that its TISAX certification is confirmation of its robust processes for maintaining the secure exchange of sensitive automotive manufacturing data. The automotive supply chain is now able to access a security credential that enables them to readily adopt and rollout immersive technology solutions as part of digitalization efforts. 
As a result of the certification, Modest Tree stated that suppliers and manufacturers will now be able to engage with the company and benefit from its virtual and augmented reality services. Furthermore, the company added that it will allow it to meet current demand within the market from businesses wanting to adopt remote immersive solutions in order to support industrial training and product marketing. Modest Tree noted that this demand has also been accelerated within many sectors, including automotive, as a result of COVID-19.
"Modest Tree's acquisition of the TISAX certification represents an important milestone for the automotive industry to leverage immersive technology in their operations," stated Sam Sannandeji, CEO of Modest Tree. "Modest Tree is now well-positioned to further accelerate the global use of immersive learning and marketing technologies across the automotive supply chain."
The company provides customized immersive solutions to a range of industries for delivery on any platform, including Microsoft HoloLens, virtual and mixed reality headsets, PC, Mobile (Android and iOS), and more.
Image credit: Modest Tree
Sam is the Founder and Managing Editor of Auganix. With a background in research and report writing, he has been covering XR industry news for the past seven years.