September 15, 2022 – PAM CUT // Center for an Untold Tomorrow, the Portland Art Museum's film and new media arm, has recently announced the US debut of 'Symbiosis,' a multi-sensory extended reality (XR) storytelling experience. The performative, multi-user installation takes the art of immersive storytelling to a whole new level.
Through individualized haptic suits and soft robotics, as well as taste and smell-based story elements, the experience brings together the human body with technology and nature. Brought together in one virtual reality (VR) experience for six participants, attendees can explore an immersive world where they can taste, hear, see and feel various different elements.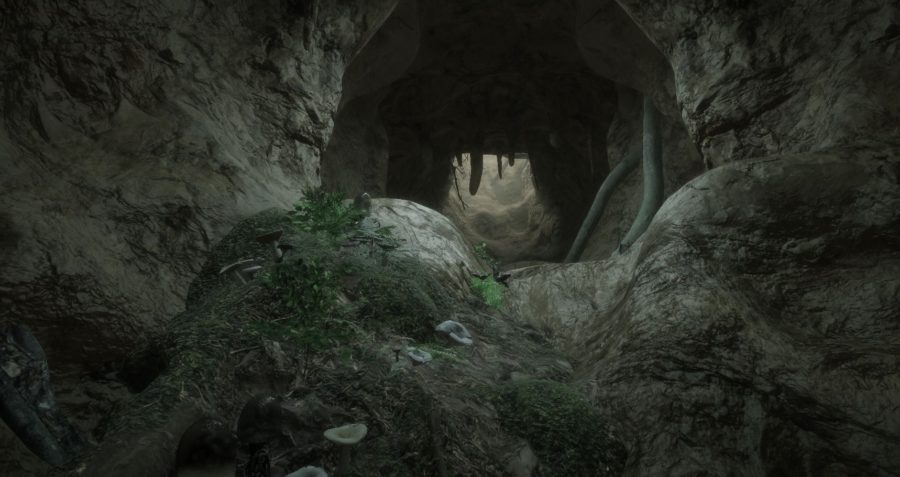 The latest from Dutch experience design collective Polymorf by directors Marcel van Brakel and Mark Meeuwenoord, in partnership with Studio Biarritz, the XR experience will transport participants 200 years into the future where a rich biosphere of mixed life-forms has taken over the earth: human-animal, and human-machine hybrids.
In a performative installation allowing each participant to embody one of these symbiotic life forms, they will use all five senses to transform into entirely new beings and envision a post-human world where there is no competition, only symbiosis.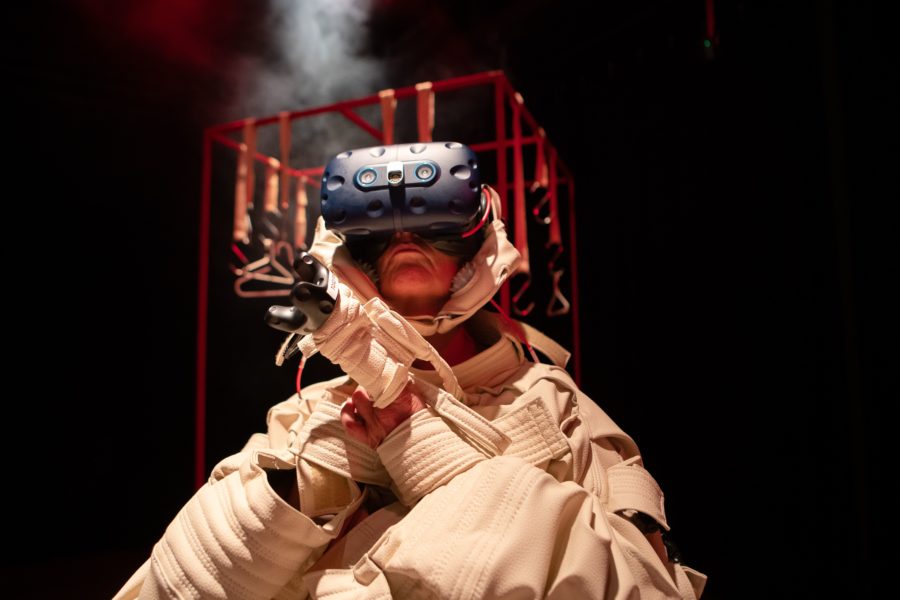 "Polymorf's experiential and immersive works—and their clever use of scent especially—have blown my mind for years," said PAM CUT Director Amy Dotson. "Symbiosis is the kind of transformational interactive storytelling that really reflects who we are and what we want to do with artists and partners. We are so psyched that they have trusted us with the US premiere and can't wait for our audiences to snuggle up in their haptic suits, strap on their VR glasses and travel into this brave new world of storytelling with us."
In Symbiosis, the participant is both spectator and performer. There are different character experiences that describe a specific human-animal or human-technologic relationship. By choosing one of the stories, the participant selects a character and role in the overall story world. All participants play a different symbiotic role in each other's individual lives. 
Each experience comes with a uniquely designed soft robotic suit that manipulates the wearer's body, transforms their posture and sensory perception of the Symbiosis world. VR sensors attached to each suit reveal a post-human body, and allow participants to play and move in the Symbiosis world. The VR headsets are also equipped with olfactory fixtures emitting specially designed aromas that release in sync with each specific experience.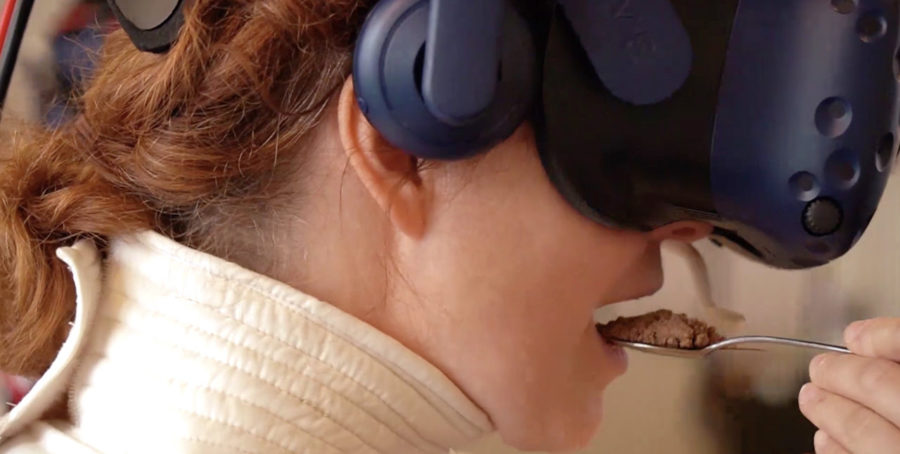 Furthermore, the experience combines virtual and real foods, and a series of specially designed snacks infuse virtual food with unexpected taste sensations. The vegetarian snacks that are part of the experience will be designed by master chefs, according to PAM.
Symbiosis will take place at the Center for an Untold Tomorrow gallery and headquarters adjacent to the Museum in downtown Portland, Oregon. PAM CUT staff will monitor and assist participants throughout the entire experience. Each session runs for roughly 45 minutes and up to six people can participate at a time.
Tickets are USD $30 per participant. Portland Art Museum and PAM CUT member tickets are USD $25. For more information about the Symbiosis XR experience, click here.
Image / video credit: PAM CUT // Center for an Untold Tomorrow / Vimeo
Sam is the Founder and Managing Editor of Auganix. With a background in research and report writing, he has been covering XR industry news for the past seven years.