April 7, 2021 – homeAR, a provider of a virtual home viewing and walkthrough software platform, has recently announced that it has been able to raise NZD $750,000 of a mix of international and local private equity in order to fund product development, as well as the company's expansion into the US market.
According to the New Zealand-based company, the recent US market "soft launch" of the homeAR platform has proven that there is a demand for the technology, thanks to the platform's B2B value proposition, which focuses on helping builders generate more sales by offering virtual property viewings and walkarounds of yet-to-be constructed residential buildings.
Richard Penny, CEO of homeAR, commented: "It's been great to get such strong validation of our hard work from investors and local and overseas customers, especially during a difficult time for global communities and economies. Whilst the pandemic has obviously been extremely challenging for many people, the silver lining from a business standpoint has been the boost it has provided to homeAR, as more people look to ways to digitise their businesses as face-to-face contact and travel have reduced." He added, "We're so excited about helping our customers grow their businesses, our future and the potential returns for our investors."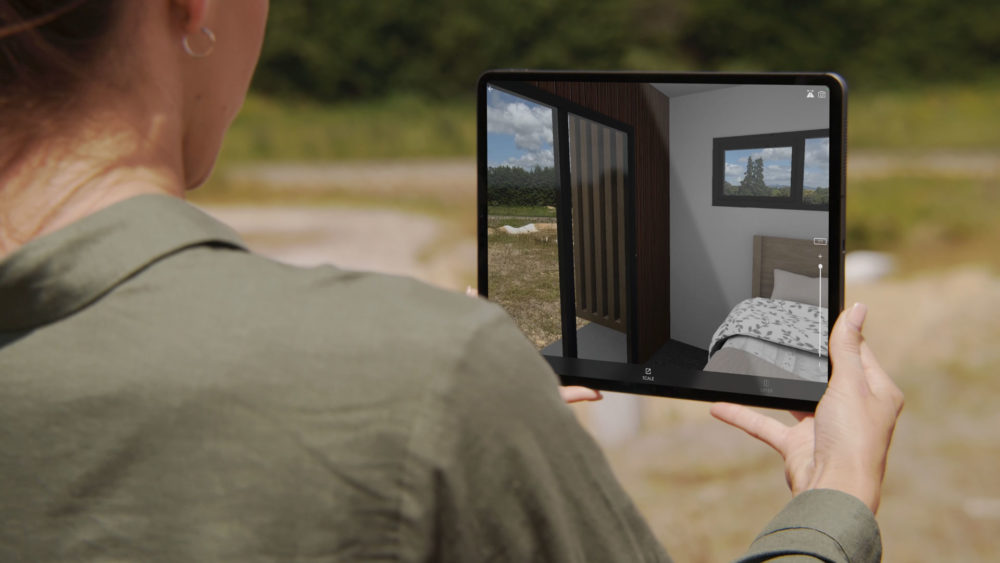 The centrepiece of the homeAR platform is its ability to deliver buyers a full-scale walkthrough of a home, on-site, before it is built, using just a mobile phone or iPad – something that the company states helps to reduce friction in the sales and project management process, improves the customer experience and gives builders a competitive edge.
Furthermore, in addition to the funding announcement, homeAR has also launched version 2.0 of its platform. The update offers builders and creators of new homes a complete customer-experience toolkit that enables them to engage clients with a seamless, branded augmented reality (AR) experience.
Features of the v2.0 update include, and allow companies to:
Bring prospects and customers into homeAR, with the ability to shape and control the customer journey;

Share plans and designs via homeAR's links and QR codes;

More control over what designs users and stakeholders can see;

New visibility controls for mobile devices, including Private, Team, Catalogue and Discoverable, which offer complete control of who can view building plans;

A reimagined AR experience that includes in-app guidance and new touch-optimized positioning and viewing controls;

New adjustment and view modes provide contextual tools that make positioning a home on site simple and accurate while ensuring navigating the home is easy; and,

Upgraded resolution and lighting effects.
One company that has been utilizing the homeAR platform since 2020 is national New Zealand-basd building brand Milestone Homes. Nigel Smith, Director at the company, stated:
"The service delivery we aspire to provide to our clients, assisting them in the confidence to select a new home design has been greatly enhanced by the use of homeAR technology – both in the office and onsite. We are very excited about what the future holds for this technology".
For more information on homeAR and its augmented reality home visualization software, please visit the company's website.
Image credit: homeAR
Sam is the Founder and Managing Editor of Auganix. With a background in research and report writing, he has been covering XR industry news for the past seven years.