July 28, 2020 – California based Pinot Noir wine specialist, Siduri, has today announced a new photorealistic holographic web browser-based augmented reality (Web AR) experience. In collaboration with augmented reality design agency, Rock Paper Reality, the experience allows Siduri to further engage and educate its customers in a new way, bringing to life the winery's ethos and story.
The Siduri Holographic Experience, built with Microsoft's Mixed Reality Capture Studios technology, features Siduri Founder, Adam Lee, catapulted out of a wine bottle in a variety of immersive, three dimensional segments. Consumers can access the experience directly from a hyperlink or by simply scanning a QR code. The company states that next year, the QR codes will be featured on Siduri's wine labels, so that consumers can launch the experience whilst still in a wine shop or restaurant that carries Siduri wines. In the experiences, the holographic founder tells stories about the 25-year old winery to capture the viewer's attention in a lighthearted, immersive, and educational way.
"Siduri has always found ways to connect over wine without being overly complicated – it can be serious, while still being fun. Since founding Siduri, I wanted to break that preconceived notion that wine is too serious or snobby. Siduri is about my passion for Pinot but also a reflection of my personality – fun, laidback, probably too loud. When we were offered the chance to bring that personality to life in a whole new way, we jumped at the opportunity. It seemed like the perfect thing to do with a wine like Siduri," said Adam Lee, Siduri Founder.
According to Siduri, the Siduri Holographic Experience is the first time volumetric captured content from Microsoft Mixed Reality Capture Studios has been available in Web AR and applied in the consumer goods industry. The experience created by Rock Paper Reality, runs on 8th Wall's Web AR development platform, and demonstrates the new ways in which brands can increasingly use the power of holograms and interactive AR to engage with customers.
One of the challenges of using AR and volumetric capture for marketing brands can be that users have to have a special headset or download an application, which can be clunky and time-consuming. This friction within an experience can often mean that those attempting to experience it will give up within a few seconds if the set up isn't seamless. "With our AR expertise and Microsoft's volumetric capture technology, the holographic projections once only possible in films like 'Star Wars' can now be experienced by anyone, anytime – no downloads, no applications, no friction," said Patrick Johnson, CEO of Rock Paper Reality.
"This is a powerful collaboration between industry leaders that demonstrates how volumetric video, Web AR, and the Azure cloud platform are reinventing how we engage with brands and tell stories around products," said Steve Sullivan, General Manager, Microsoft Mixed Reality Capture Studios.
Lee's performance for the WebAR experience was captured on stage at the Microsoft Mixed Reality Capture Studios using their 106 camera system, which was post-processed and compressed using their Azure processing pipeline. With computer vision algorithms, a photo-realistic hologram of Lee was generated. Rock Paper Reality then took the hologram, created 3D content and animations, and fused it into a digital environment. Rock Paper Reality integrated this content into a Web AR project using 8th Wall's development platform and hosted the project on their servers. This allows anyone with a smartphone to access the Siduri Holographic Experience seamlessly from a hyperlink or by simply scanning a QR code.
View the experiences first hand here, or by scanning the QR code below and on bottles in store next year.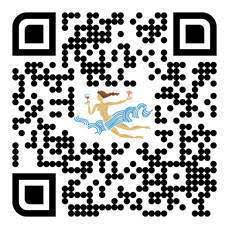 Image / video credit: Siduri Wines / YouTube
Sam is the Founder and Managing Editor of Auganix. With a background in research and report writing, he has been covering XR industry news for the past seven years.