May 21, 2021 – At its 2021 Partner Summit this week, Snap Inc. has unveiled its next generation of Spectacles, the company's first pair of display glasses designed for creators to overlay their Lenses directly onto the world.
Snap stated that Spectacles are the next step in the company's journey to "reinvent the camera," with each generation of Spectacles serving as a building block in Snap's journey with its creator community. This latest iteration of Spectacles enable augmented reality (AR) creators to discover new ways to fuse creativity and utility through immersive experiences built in Lens Studio, according to the company. 
Snap added that its new Spectacles tap into the senses of sight, touch and sound to bring Lenses to life. Features include:
Dual 3D waveguide displays and a 26.3 degree diagonal field of view (FoV) overlay immersive AR Lenses on the world;

The new Snap Spatial Engine leverages six degrees of freedom (6DoF) and hand, marker, and surface tracking to realistically ground Lenses in the physical world;

15 millisecond motion to photon latency allows Lenses to react quickly and appear accurately within the field of view;

A dynamically-adjusting display shines up to 2000 Nits of brightness for full image quality while exploring AR indoors or outside;

2 RGB cameras, 4 built in microphones, 2 stereo speakers, and built-in touchpad controls offer a multi-sensorial experience that orients technology around humanity;

At 134 grams, Spectacles let creators bring Snap's world of AR anywhere for approximately 30 minutes per charge.



The Spectacles leverage the Qualcomm Snapdragon XR1 Platform for their processing power within a lightweight and cordless sunglasses form factor.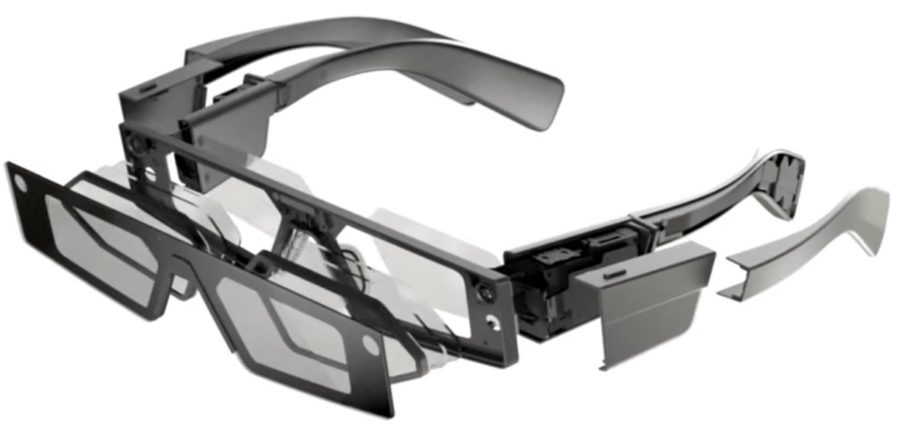 In terms of functionality, Spectacles are fully integrated with Lens Studio, Snap's desktop application designed for AR creators and developers to build and distribute Lenses across the company's Snapchat social AR platform. Through Lens Studio, creators can wirelessly push their Lenses to Spectacles directly for rapid testing and iteration, allowing creators to build and interact with their Lenses in real time.
A touchpad on the temple of the device provides interaction within the Spectacles display and launches the Lens Carousel, allowing creators to experience a variety of Lenses, including ones they have built themselves in Lens Studio. The device's right button activates Scan, which understands what is seen in Spectacles' FoV and suggests the most relevant Lens experiences. Voice Scan also enables creators to say a command to launch Lenses, completely hands-free. By tapping the device's left button, creators can capture 10-second Snaps of Lenses overlaid on the world, and send Snaps right from Spectacles. An LED light also clearly indicates when Spectacles are capturing and saving a Snap.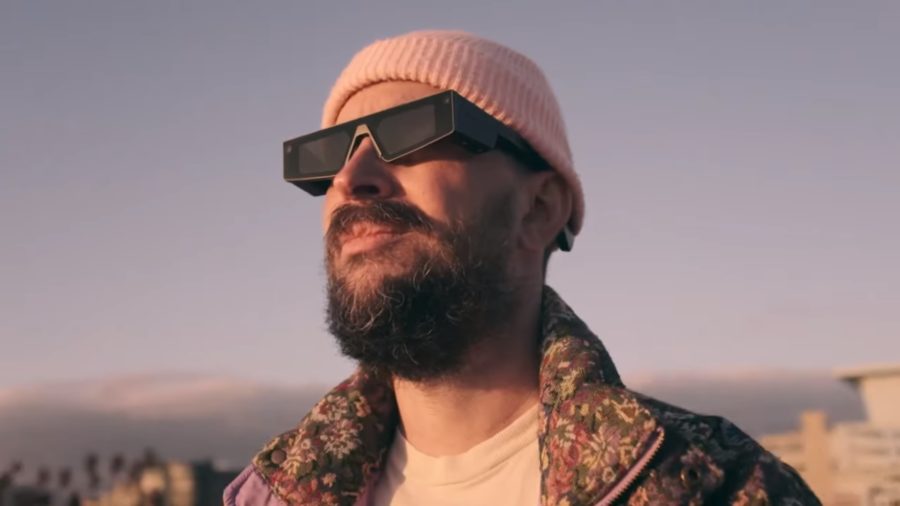 Snap stated that it has offered its new Spectacles to a select group of global creators "to realize their visions overlaid on the world and push the boundaries of augmented reality." Through Spectacles and Lens Studio, the following creators have already brought their imaginations to life:
Don Allen Stevenson III, XR Developer – Vibe Quest AR
Lauren Cason, Creative Technologist – Taos, Caldera, and Anita
Kat V. Harris, Technical Designer – Dance Helper
Zach Lieberman, Artist – Poem World (with Shantell Martin)
Matthew Hallberg, AR Developer – SketchFlow
Clay Weishaar, AR Creator – Metascapes
Leighton McDonald, VR/AR Creator – BlackSoul Gallery
Augmented reality creators can apply here to experiment with Spectacles. For more information on Snap and its augmented reality offering, visit the company's website.
Image / video credit: Snap Inc. / YouTube
Sam is the Founder and Managing Editor of Auganix. With a background in research and report writing, he has been covering XR industry news for the past seven years.