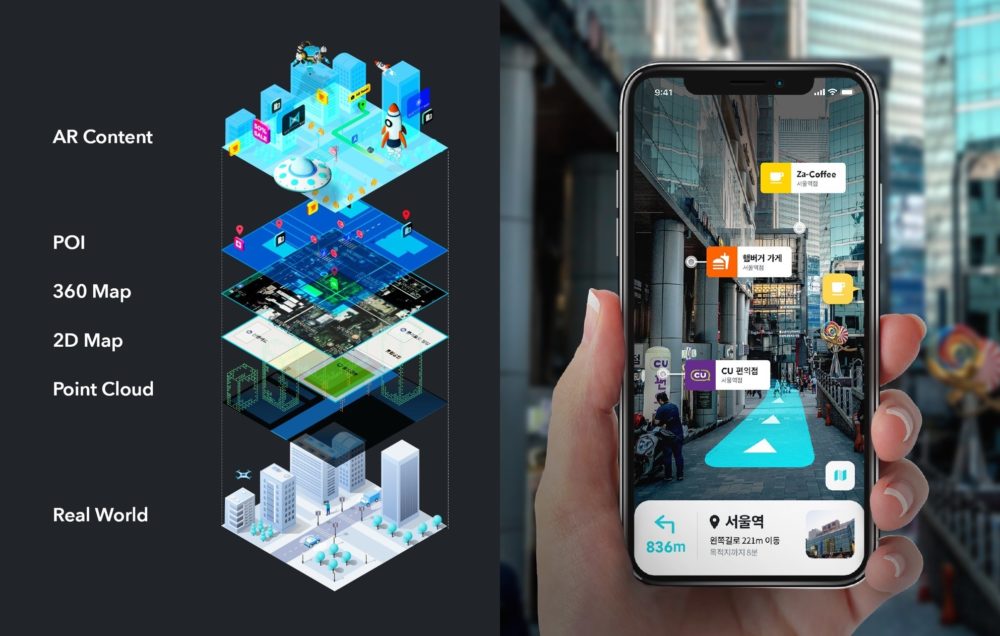 February. 9, 2021 – MAXST, a provider of an augmented reality (AR) software development kit (SDK) based in South Korea, has today announced the launch of its spatial AR platform, MAXST VPS.
'VPS' (Visual Positioning Service) is technology that pinpoints a user's location by constructing a 3D spatial map for both indoor and outdoor AR content creations.
According to the company, the notion that VPS substitutes GPS is an understatement, since GPS technology malfunctions during indoor use and can include location errors for outdoor operation, in which it may not provide precise navigational information to a user.
Not only is VPS technology used for positioning purposes, it can also provide augmented reality content such as AR navigation, AR advertisement, and AR games.
John Cho, CTO of MAXST said: "MAXST VPS technology will be available for everyone to use, and MAXST will be a medium that connects all aspects of reality to the virtual space in the world of metaverse."
The company's VPS service is going to be provided in the form of a SDK to enable location positioning and AR services for both indoors and outdoors compatible for portable devices such as smartphones, smart glasses, and robots. MAXST added that its SDK is a Unity-based authoring tool and operates on Android and iOS.
The company notes on its website that it will be taking "steady steps forward to develop technology that encompasses all areas of augmented reality, creating a better augmented reality world based on clear conviction rather than possibility of augmented reality."
For more information on MAXST and its augmented reality solutions, please visit the company's website.
Image credit: MAXST
Sam is the Founder and Managing Editor of Auganix. With a background in research and report writing, he has been covering XR industry news for the past seven years.