November 19, 2021 – Wave Company, a South Korean sports tech business, has recently announced that it is launching 'ElecSuit', an advanced electro-haptic suit that will combine electronic muscle stimulation (EMS) with virtual reality (VR) by using the company's proprietary conductive silicone technology "ElecSil" for the first time.
ElecSuit and its compatible programs are designed for use cases such as VR gaming, as well as workouts and exercising. According to Wave Company, the ElecSuit syncs electric waveform signals with experiences such as EMS cardio workouts, VR Yoga, and VR Haptics, and is also able to provide massage functionalities for before and after workouts, making it a "a 5-in-1 suit". The company is also working on gaming content for VR haptics that utilizes electrotactile sensation within games.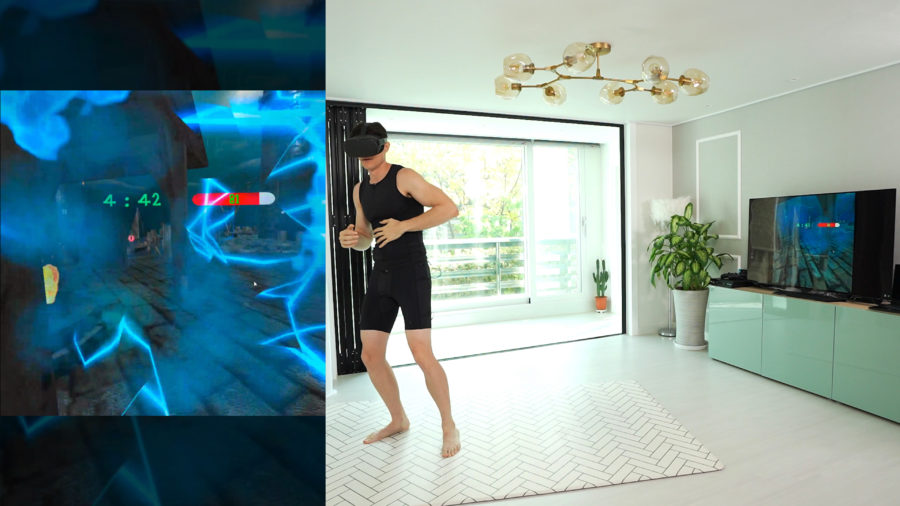 Wave Company states that it is currently showcasing three demo VR games along with its ElecSuit product and is planning to increase content in the future through partnership opportunities. After announcing ElecSuit this year, the company is also planning on developing a smartwear platform by 2025. 
Wave Company's conductive silicone electrode, ElecSil, is interlocked with the suit's fabric and only adds 0.15mm (less than the thickness of two pieces of paper) to the suit's thickness. Furthermore, the company states that not only is ElecSil thin and flexible, but it is also washable and extremely durable, having gone through hundreds of stretch tests. Finally, Wave Company states that the ElecSuit is designed to be "as comfortable as sportswear."
According to the company, its ElecSil technology offers a number of advantages, including being safe on the skin, having good elasticity, strong durability, as well as economic efficiency. Overall, Wave Company believes that its technology has potential use cases in health management, entertainment, and sports.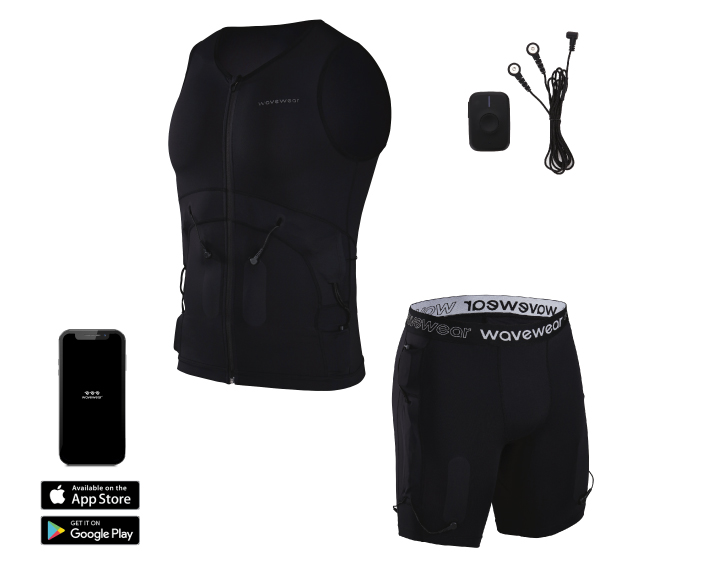 Wave Company's Chief Strategy Officer, Yongjin Lee, commented: "We have been researching and developing conductive silicone electrodes for four years now, and this has progressed into making functional sportswear. With advances in technology, we are looking forward to expanding into smart clothing in healthcare, IoT, and VR in the future."
Wave Company will be launching its Indiegogo campaign at the end of this month, through which the company is planning to fund its ElecSuit project and further establish its footprint in the US. 
For more information on Wave Company and its EMS-integrated clothing technologies for VR experiences, please visit the company's website.
Image credit: Wave Company
Sam is the Founder and Managing Editor of Auganix. With a background in research and report writing, he has been covering XR industry news for the past seven years.