In Augmented Reality and Virtual Reality News
April 1, 2021 – Augmented and virtual reality (AR/VR) collaboration platform, Spatial, which turns any room into a 3D workspace to help connect remote teams, has today announced significant updates to its AR and VR environments to better equip businesses to operate in post-COVID hybrid workplaces.
Spatial has stated that with 8 million minutes logged across headset desktop and mobile, the new features will help to improve experiences for a broad range of use cases. Updates include stronger host controls to handle large meetings, the ability to scan objects or whole rooms and transfer them instantly to virtual 3D models using LiDAR technology, live translation for global teams, a new outdoor environment, improved spatial audio, and Cast for macOS that allows users to stream their entire desktop and share content with friends right within Spatial.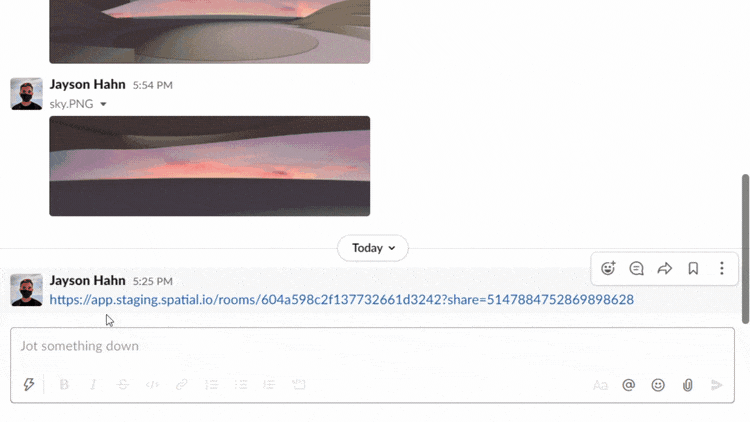 Furthermore, in a similar vein to how popular video conferencing apps such as Zoom function, it seems that users will now also be able to join Spatial from a web browser by simply clicking a link, with no account creation or install needed. Spatial is also announcing a beta version of PCVR support and once live, a host of new users will be able to access Spatial through Steam on HTC Vive, Valve Index, Windows Mixed Reality headsets, Varjo and Oculus Rift/Rift S.
"Real-time 3D collaboration was always an inevitable future for the next medium of computing but COVID-19 has catapulted it forward", said Anand Agarawala, CEO of Spatial. "We never built Spatial with the idea that it would replace in-person work but as we suddenly find ourselves in this new normal, companies are having to tackle issues they had not foreseen. Some of the new features mirror in-person work etiquette like greater security and controls for meeting organizers, whereas others have surfaced naturally after spending hours collaborating in these new virtual spaces.  Our plan is to make Spatial as ubiquitous and useful as Google Docs is today. We want it to become a tool users can't live without."
The full set of feature updates include:
Custom environments

– Users can import any 3D model or scan their own physical environment with LiDAR (using an iOS device) and set it as a room environment;

Live translation

– Accommodates 30+ languages for teams joining from multiple regions;

Private Rooms

– Limit access to only users specified by a room admin;

Host tools

 – Administrators of large meetings have the ability to mute users, lock content, remove participants and enable feature specific permissions;

Better web experience

– Better experience for web participants with moveable Spectator camera, allowing web browser-based users to choose their view and position in the room;

Selfie stick

– Users can take pictures of objects or themselves and can share these with others via email;

Spatial audio improvements

– Users further away from each other will be harder to hear, ideal for breakout sessions;

Outdoor campfire environment

– A newly designed outdoor campfire environment;

Avatar customization

 – Includes skin and shirt color customization;

Simpler access via web –

Users can now join sessions in one click – no account sign-up or user account required for web users;

Cast from macOS –

Users can now stream their macOS screen into Spatial, complete with audio.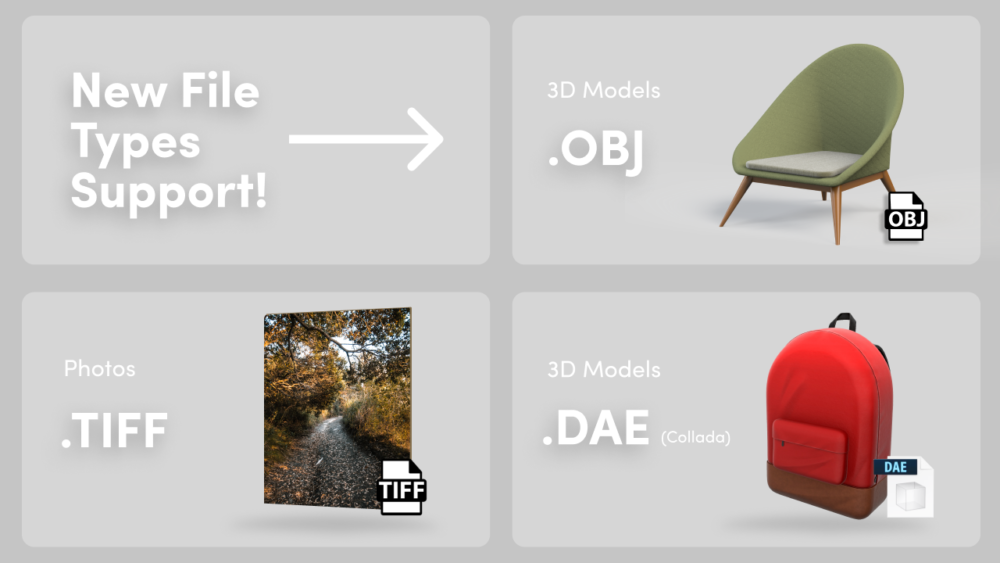 According to Spatial, its customers are spending hundreds of hours each day collaborating in its virtual environments, crossing a broad section of use cases – from planning and strategy meetings, model review sessions, social gatherings, events, virtual plays, college students collaborating on projects, COVID response teams and more.
Spatial recently launched its native mobile apps allowing users to join from mobile, as well as a growing number of headset devices. Mobile apps are available for free download on iOS and Android. 
The company added that these latest updates will help to improve the experience for users joining from a headset, web or mobile, and will enable smarter productivity tools across teams, as well as more seamless collaboration for both work and play. For more information on Spatial and its collaborative AR/VR platform, please visit the company's website.
Image / video credit: Spatial
Sam is the Founder and Managing Editor of Auganix. With a background in research and report writing, he has been covering XR industry news for the past seven years.