March 9, 2022 – SyncThink, a provider of neurological assessment tools and developer of EYE-SYNC technology, has announced today the expansion of its partnership with Pico Interactive, a global technology company that develops virtual reality (VR) and enterprise solutions, and the integration of its platform onto the Pico Neo 3 Pro Eye headset.
SyncThink stated that with the added availability of the Pico Neo 3 Pro Eye headset, the company's FDA cleared EYE-SYNC technology is now accessible on three XR devices, with a fourth in development and additional device integrations to be announced.
The Pico Neo 3 Pro Eye device will enable EYE-SYNC to leverage a fully integrated headset that allows patient assessments to begin within ten seconds of power-up, according to the company. With built-in Tobii eye tracking capabilities operating at 90Hz, clinicians can capture more significant and robust data to support clinical decisions. Additional features such as surround sound spatial audio help to automate test procedures and patient instructions, saving valuable time in the process. SyncThink will begin deploying Neo 3 headsets this month, including offering upgrade pathways for existing customers.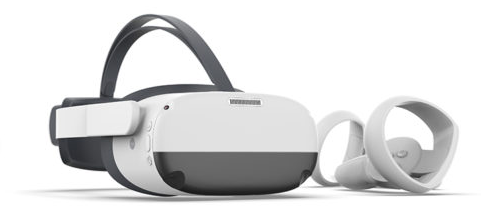 SyncThink received its second FDA Clearance in 2021 for its EYE-SYNC technology to be used as an Aid to Concussion Diagnosis, or mild Traumatic Brain Injury (mTBI) Diagnosis. EYE-SYNC combines proprietary software and data analytics with high performance eye tracking sensors to measure and quantify eye movement biomarkers reflective of impairment or disease. It is currently being used by healthcare providers in hospitals and rehabilitation centers, sports, military, and in CNS drug development around the world, according to SyncThink.
"We are excited to continue our work with Pico on the 3 Pro Eye to continue to provide clinicians with the latest technological advancements in virtual reality, while simultaneously delivering a best in class patient experience," said SyncThink CCO Scott Anderson.
"We value our growing relationship with the SyncThink team and are pleased by their commitment to using the 3 Pro Eye to better serve their product mission. It is exciting to see Pico's unique XR devices enable their market leading software and analytics tools to become more accessible to patient care sites everywhere," said Mika Cavanaugh, US Account Director for Pico Interactive.
For more information about SyncThink and its neurological assessment tools, click here. To learn more about Pico Interactive and its VR solutions for the enterprise, click here.
Image / video credit: SyncThink / Pico
Sam is the Founder and Managing Editor of Auganix. With a background in research and report writing, he has been covering XR industry news for the past seven years.