In Augmented Reality and Virtual Reality News
January 29, 2021 – Volvo Cars has today announced the launch of its 'Innovation Portal', through which the company aims to achieve a range of high-quality apps for its vehicles, offering easier and more convenient ownership, and even safer cars. Volvo stated that its new portal will make a variety of resources and tools available for free, allowing external developers to create new innovative services and in-car apps. 
Vovlo Cars has also partnered with leading 3D content platform provider, Unity to develop a high-fidelity, true-to-life, real-time 3D model of the Volvo XC40 Recharge, including both the interior and exterior of the fully electric SUV.
The model will be featured on the new Innovation Portal where it will be available for download as a resource. Furthermore, the 3D model, along with an accompanying 3D environment (pictured below) will be suitable for use in visualisation applications, virtual reality (VR), cinematic experiences and car configurators. Unity stated that this 'Auto Showroom Sample Template' environment is a sandbox for seeing how vehicles and other products will look in a wide range of environments and lighting conditions.
The portal's resources are not simply limited for developers to use however – "researchers, smart-home tinkerers and computer-savvy artists" as the company puts it, will be able to use the resources and Volvo Cars' shared knowledge to personalize their Volvo vehicles, according to the company.
"Our cars are becoming increasingly smarter and more connected, and with that comes a growing demand for apps and services among our customers," said Henrik Green, Chief Technology Officer at Volvo Cars. "By making these resources publicly available, we support developers in- and outside our company, and collaborate with the best of the best in their fields."
The resources available on the Innovation Portal also include a so-called 'emulator' that recreates the Android Automotive Operating System and Google apps used in new Volvos, providing developers with an accurate in-car experience of the system on their computer. Volvo noted that the emulator will serve as a helpful tool for supporting app developers to design, develop, test and publish apps directly on Google Play in the car. 
The platform will also feature the Extended Vehicle API, marking the first time Volvo Cars has offered a vehicle API to the public. This means that, with customers' consent, the API will allow developers and other third parties to access car dashboard data, such as charge/fuel level and distance travelled, and use it to build and provide new services. Additional resources, data and data sources will be made available over time, according to the company.
Furthermore, within the next few months, the company will be releasing a fully functional 3D car model that will feature digital replications of the car's physical sensors, allowing users to test sensor data for research and education purposes. Developers will also be able to use the model to build new functions and services.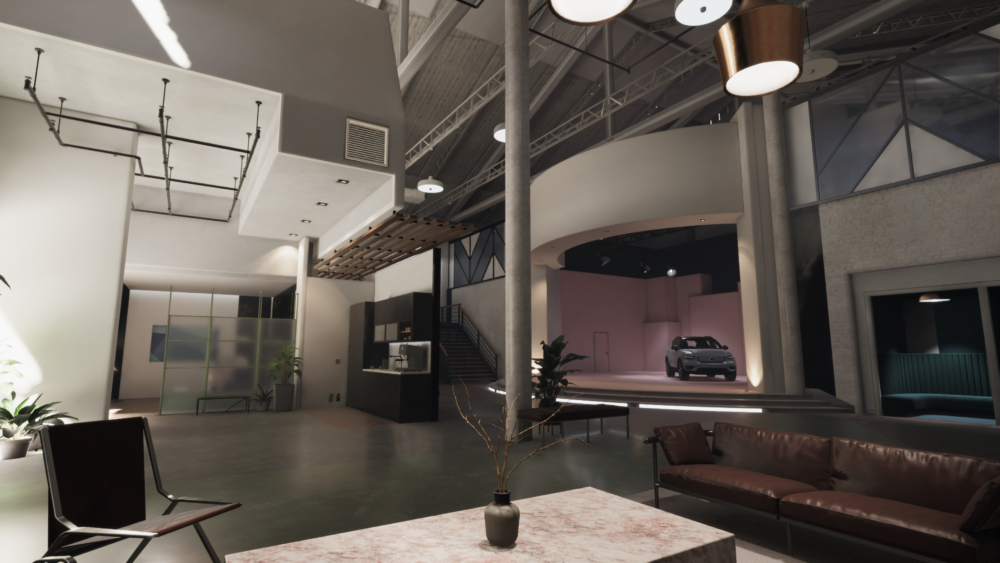 So, what's the news here from an XR perspective – simply that Volvo has released a 3D model of one of its vehicles..? Well, yes, but there is also the fact that an automotive manufacturer is now making its vehicle API available to everyone, which is certainly an interesting move that has the potential to impact in-car augmented reality (AR) applications.
As AR dashboard displays start to become a more commonplace feature within new vehicles, it could mean that third party developers, who will now have access to Volvo's Extended Vehicle API, will be able to create their own AR apps for driver assistance perhaps. Again, it's not entirely clear at this time what the limitations will be for your average hobbyist developer when it comes to creating apps that can be integrated into a vehicle's operation. But, by allowing people to tinker, it definitely widens the field for innovation – AR functionality included.
For example, say users wanted a dash display to point out restaurants whilst driving on unfamiliar roads – theoretically an in-car app could be developed to show an alert to drivers when they are within a certain distance of somewhere to eat. Don't want to miss a spectacular viewpoint? There could be an app that signals when to pull over to get the best views on a scenic drive. Basically anything that AR glasses could do for a wearer whilst walking down the street could surely be applied to the dashboard of a car (albeit a far less distracting version for drivers).
Vovlo Cars has already been exploring the use of XR technology in recent years, so the company clearly knows the value of what AR and VR can offer, certainly from an enterprise perspective anyway. Whether today's announcement will have any effect on automotive AR is yet to be seen though, but it may leave the door ajar just enough to allow for further exploration into automotive XR functionality by third-party developers, rather than leaving innovation entirely to the automotive manufacturers themselves.
For more information on Volvo Cars and its Innovation Portal, please visit the company's website.
Image credit: Volvo Cars / Unity
Sam is the Founder and Managing Editor of Auganix. With a background in research and report writing, he has been covering XR industry news for the past seven years.