October 17, 2023 – VENTA VR, a Korean immersive content production company, has recently announced its plan to release a new original virtual reality (VR) concert through the company's 'VENTA X' app. The VR concert service is scheduled for launch next month.
VENTA X, which has put on almost 100 exclusive K-pop VR experiences worldwide since the app made its debut on the Meta Quest in January this year, is following up its first original VR concert 'Dreamcatcher: The Curse of the Spider' with a second VR concert experience.
The company stated that this latest concert by VENTA X, titled 'Girls In Wonderland,' promises to transform an abandoned amusement park into a "wonderland" experience, that will showcase moments of K-pop girl group Oh My Girl, as they accidentally venture into an enchanted world.
Ju Seung-ho, production director for the Girls In Wonderland experience, commented: "VENTA X was designed to provide fans with a space in which they can spend time with their favorite artists anytime, anywhere. VR is able to offer fans more meaningful and engaging experiences, whilst also creating a deeper connection with artists through immersive content. Plus, fans get to enjoy these sorts of virtual concerts whenever and wherever they want."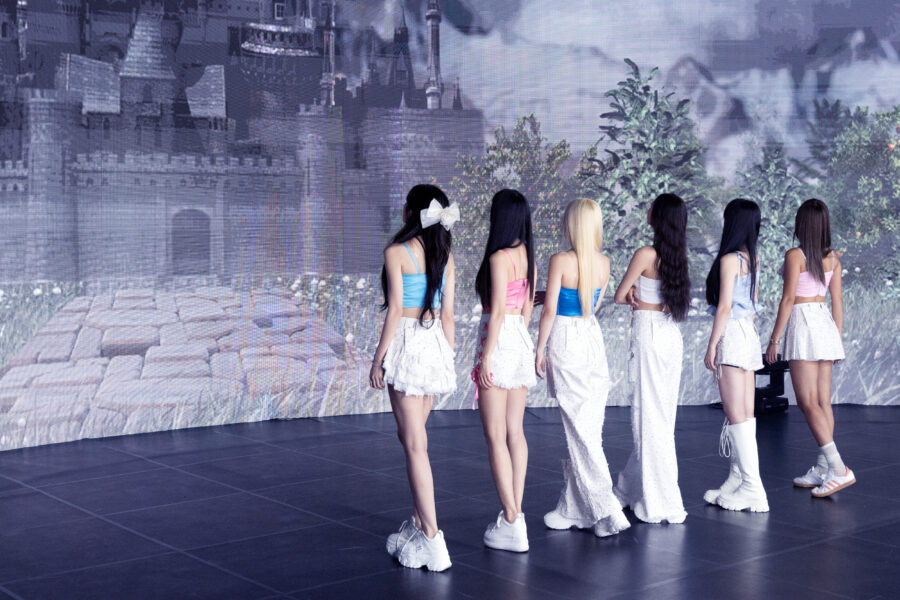 VENTA VR added that prior to the public release of the Girls In Wonderland VR concert, it held a preview screening in Korea that was attended by approximately 1,000 K-pop fans and VR enthusiasts. The company stated that the success of the preview event helped to heightened the expectations for future upcoming VR content.
For K-pop fans who rarely have the opportunity to meet their favorite artists in person, VENTA VR's virtual concert experiences allow users to enjoy performances up close. According to the company, the VR concerts that VENTA X produces offer a more immersive experience for fans, thanks to VENTA VR's patented "3D VR close-up shooting technique," which heightens immersion for concert viewing experiences, as it places fans front and center – close enough to artists that it feels to the viewer as if they are making eye contact with their favorite K-pop stars. 
Furthermore, the use of motion sickness mitigation techniques helps to direct the viewer's attention in different ways, meaning fans can spend longer in experiences. VENTA VR added that its content also incorporates computer-generated 3D effects that make viewing VR concerts enjoyable, even for non-fans of artists.
VENTA VR stated that with the recent release of the Meta Quest 3 it has seen an increase in interest in its VENTA X app, which has seen a growing number of VR users. The company also noted that it is recommending its diverse library of K-pop VR videos on VENTA X directly to K-pop fans and communities.
Finally, VENTA VR added that after the Meta Quest release of the VENTA X app, the company is now also preparing to launch its app on the Pico platform, and that it is actively gearing up for a "substantial platform expansion." More announcements about VENTA X's release on other platforms will follow in the coming months, according to VENTA VR.
For more information on VENTA VR and its VENTA X app for virtual reality concert experiences, please visit the company's website.
Image credit: VENTA VR
Sam is the Founder and Managing Editor of Auganix. With a background in research and report writing, he has been covering XR industry news for the past seven years.