February 22, 2023 – Sensorium has this week announced the launch of Sensorium Galaxy's virtual reality (VR) multiplayer public playtest, opening up access to new virtual reality and content features inside virtual worlds, while also laying out what the company stated is a "new metaverse doctrine."
Sensorium Galaxy (SG) is a social VR platform that will provide users with access to a multi-user alternate universe. Part of this universe is PRISM, a VR destination dedicated entirely to music. As part of this week's announcement, Sensorium stated that it is delivering PRISM as the first destination to become available to users.
Inside the environment, visitors will be able to take part in a 24/7 Sensorium Party, where the platform's AI avatars can be seen performing. The new stage will enable users to become familiar with the Sensorium Galaxy metaverse's VR mechanics, the immersive environments that underpin it, and avatar customization options.
Within these spaces, users will also have, for the first time on the platform, the opportunity of interacting with others in VR and via voice chat, meeting not only other human participants but also virtual beings.
Sensorium Galaxy is aiming to build the first AAA inhabited metaverse with a community of AI-powered avatars populating its virtual worlds. As such, the company stated that it is enabling social AI as a core technology in powering next-generation networking, relationship building and content creation, for users and artists alike.
To demonstrate the capabilities of generative AI technology to hold contextual conversations, Sensorium is opening up access to a Salvador Dali Experience. Within the VR environment, users will have the opportunity to meet the AI avatar of the artist and chat with him across an endless number of topics.
Commenting on the announcement and delivering what Sensorium is calling its "metaverse doctrine," the company's press secretary along with an AI-driven avatar Yonaka, said: "We are at the nascent of a new era in digital entertainment and Sensorium is challenging the limitations of modern life in the real world. The future will be exciting, interactive, generative and finally free from real or imaginary limitations. Sensorium is paving the way for users to live out alternative life scenarios in virtual worlds, build a digital self and achieve digital immortality through which they choose the digital footprint they're leaving behind and allow future generations to interact with it."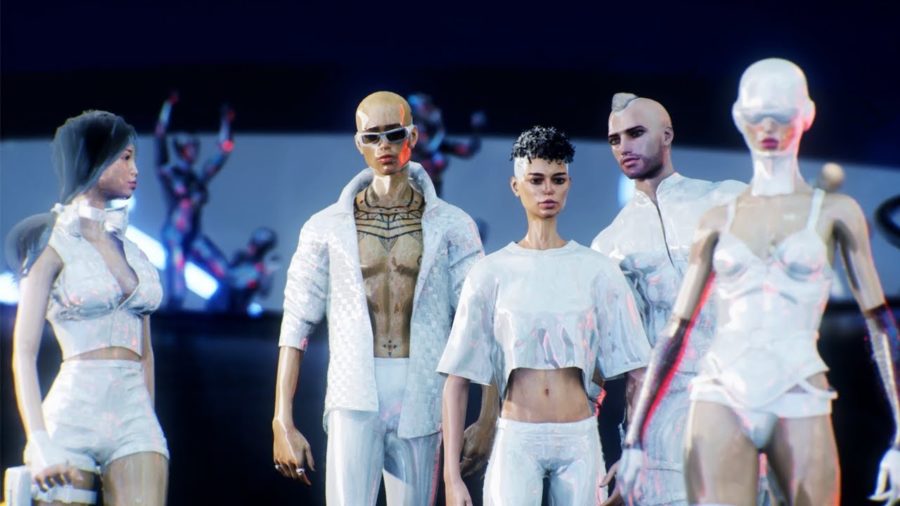 Built using the Unreal Engine 5, as well as advanced VR and AI technologies, Sensorium Galaxy is being designed to unfold across several virtual worlds, each dedicated to different types of entertainment and filled with curated content.
Developed in collaboration with nightlife entertainment expert and Hï Ibiza and Ushuaïa Ibiza founder Yann Pissenem, PRISM is already a confirmed metaverse destination for shows by performers that include David Guetta, Carl Cox, and Black Coffee, among others.
The first three performances by real-world musicians in PRISM are slated to take place during  the first half of 2023, picking up from virtual artists being launched within PRISM now.
Following PRISM's launch, the virtual world MOTION, which is scheduled for release in the second half of 2023, will be next in introducing audiences to Sensorium Galaxy's virtual environments and its 'virtual life' mechanics.
Sensorium Galaxy is available now on Steam, where users can access the metaverse's public playtest, as well as the Sensorium Galaxy mobile app. Full cross-platform access, including a desktop version, will become available in the near future.
For more information on Sensorium and its Sensorium Galaxy virtual world and metaverse platform, please visit the company's website.
Image / video credit: Sensorium / YouTube
Sam is the Founder and Managing Editor of Auganix. With a background in research and report writing, he has been covering XR industry news for the past seven years.