September 2, 2020 – Vuzix Corporation, a provider of smart glasses and augmented reality (AR) technology and products, has today announced that it is developing a next generation product line of smart glasses powered by micro-LED technology that are expected to become available in 2021.
The company stated that its next generation smart glasses will range from a reasonably priced consumer-facing product to a higher end enterprise version with built-in cellular connectivity.  Vuzix added that the glasses will feature a larger field of view (FoV), advanced waveguide optics and binocular displays, including 3D, alongside Vuzix' patent pending immersive stereo acoustic speakers. Noise-cancelling microphones will enable quality phone calls and voice/UI integration between users and their smartphones.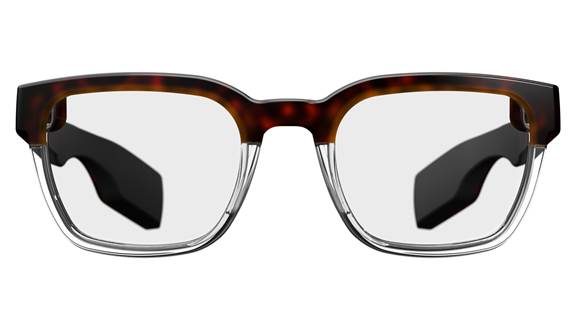 The glasses, which look very much like a standard pair of reading glasses based on images that the company has released, are designed to be as small and as comfortable as possible, include dual batteries in the temples, and require no wires to operate, according to Vuzix. In addition to WiFi and Bluetooth, there also will be a cellular LTE integration option, meaning a smartphone will not be required for hands-free communications and connectivity in most developed areas. All this will be powered by a modern CPU running Android with support for third party applications.
"Vuzix has been working on wearable display technology for the last 20 years and we are excited to announce this culmination of breakthroughs in the development of our technology that opens the door for a new wave of consumer and enterprise smart glasses devices from Vuzix.  A balance of technology, style and substance is embodied in the industrial design and specifications of our next generation smart glasses," said Paul Travers, President and Chief Executive Officer at Vuzix.
Vuzix has created a dedicated webpage that offers an overview of its next generation smart glasses. The company stated that additional information about its smart glasses will become available over the coming months. Keep checking Auganix for updates!
Image / video credit: Vuzix
Sam is the Founder and Managing Editor of Auganix. With a background in research and report writing, he has been covering XR industry news for the past seven years.