September 28, 2023 – Illumetry, a provider of XR displays, has recently unveiled its 'Illumetry EOS' device – the company's newest product in its lineup of holographic displays built upon Illumetry's 'MotionParallax3D' principle.
According to the company, the Illumetry EOS features a 65-inch diagonal display that is able to show virtual objects as volumetric holograms that are viewable from any angle. Illumetry refers to these as "holographic scale models."
Most people are familiar with traditional scale models – three-dimensional depictions of structures that accurately mirror their design, proportions, and features on a smaller scale. The term 'scale' denotes the ratio between the model's dimensions and those of the actual object. Illumetry noted that holographic scale models, however, share similarities with physical objects, but exist within a virtual 3D space.
How does the Illumetry EOS work?
Illumetry EOS technology is based on the company's MotionParallax3D principle, which is the term Illumetry uses to refer to the creation of lifelike volumetric objects on a flat surface in order to deliver a truly three-dimensional experience from any angle. The stable illusion of a virtual hologram is achieved by then continually updating the projection according to the user's point of view.
The Illumetry EOS device features a proprietary tracking system that includes four cameras, which deliver tracking precision in the millimeter range, according to the company. By wearing Illumetry's stereo glasses that are precisely tracked, a user's position relative to the device is able to be determined. The tracking system provides angular coverage above 170 degrees.
Users can interact with digital content naturally with their hands, or by using an iPad, which allows them to zoom, rotate, and change content on the Illumetry EOS device with slight movements.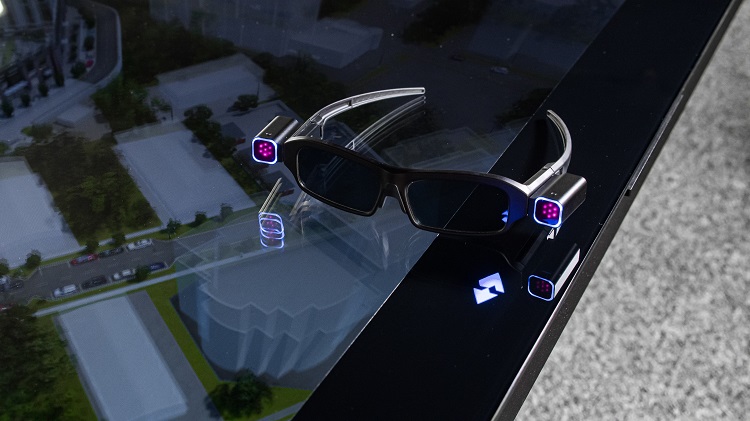 Illumetry added that the Illumetry EOS does not require a darkened room, unlike projection technologies, making it suitable for spaces with standard lighting, such as sales offices, exhibition floors, galleries, and museums. The company also noted that industries such as AEC and Real Estate stand to benefit from the device, thanks to its ability to display highly detailed holographic scale models of buildings and construction projects.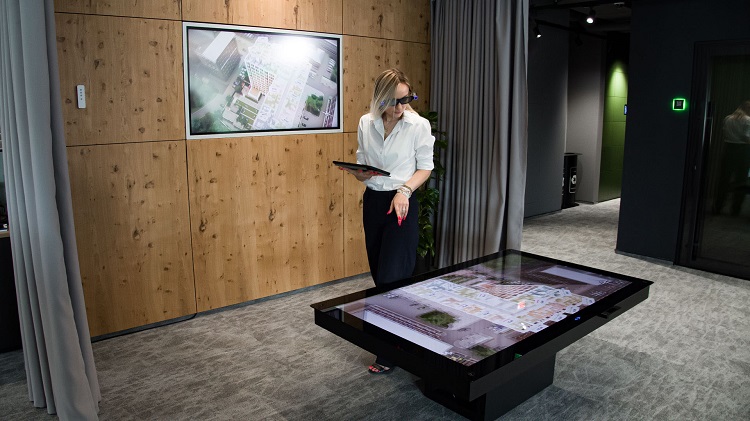 Commenting on the launch of its new holographic display device, Illumetry stated: "Holographic scale models have the potential to redefine how works of art and culture are displayed. Illumetry EOS allows for thorough exploration from all angles, while the virtual hologram effect remains consistently stable. Its high level of detail enables a comprehensive representation of the object, replicating a physical presentation."
According to Illumetry, the Illumetry EOS supports most common 3D engines, including Unity. In addition, the integration with other 3D engines is also possible via the company's API and SDK.
The device is now available worldwide, and Illumetry states that it has showrooms in Dubai, UAE, and Guangzhou, China. For more information on the Illumetry EOS holographic display, please visit Illumetry's website.
Image / video credit: Illumetry
Sam is the Founder and Managing Editor of Auganix. With a background in research and report writing, he has been covering XR industry news for the past seven years.